Today's News: Nov. 26, 2016
Fidel Castro is dead, and more from the United States and around the world.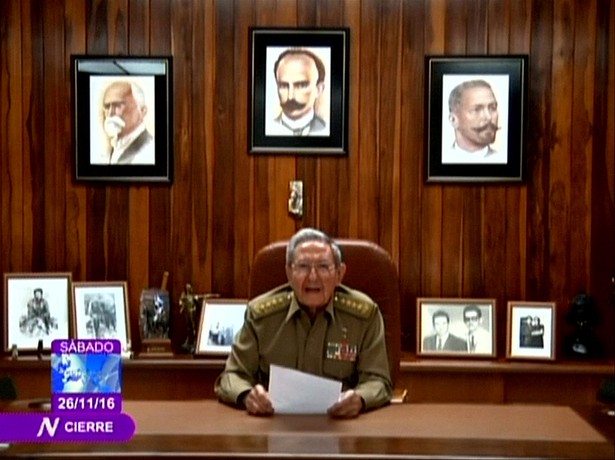 —Former Cuban President Fidel Castro has died. He was 90. More here
—We're live-blogging the news stories of the day below. All updates are in Eastern Standard Time (GMT -5).
Updates
This live blog has concluded
Fidel Castro: 1926-2016
Former Cuban President Fidel Castro is dead, Raul Castro, his brother and the country's current president, announced early this morning on state television. Fidel Castro was 90. Castro and his band of rebels toppled Fulgencio Batista, the dictator, in 1959, soon declared the revolution was communist, and spent the next several decades as a thorn on the side of the U.S.—just 90 miles from Florida. In the process, Castro, who stepped down from the presidency in 2006, outlasted 10 American presidents and almost outlasted an eleventh. A hero to his supporters and to leftist movements around the world, Castro was nonetheless sharply criticized for his country's dismal human-rights record. He was, as my colleague Jeffrey Goldberg wrote this morning, the last Cold Warrior. Jeff interviewed Castro in 2010 and his reporting of those conversations resulted in several revelations of Castro's worldview—and his regrets. You can read those conversations here, here, here, and here—and a collection of Atlantic writings assessing Castro and his legacy here.