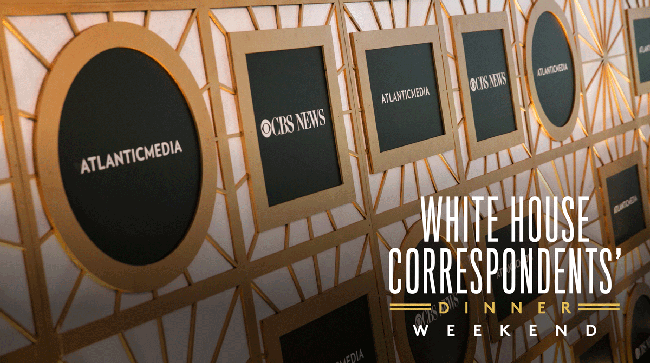 White House Correspondents' Dinner Weekend 2017
April 28 – 29, 2017
Washington, DC
Friday, April 28
Welcome Dinner
On the eve of the White House Correspondents' Association's annual bash, Atlantic Media Chairman David Bradley hosted a dinner for approximately 150 guests at his Washington, DC home.
Saturday, April 29
Pre-Dinner Cocktail Reception
Atlantic Media and CBS News hosted 500 guests including Members of Congress, senior administration officials, celebrities, ambassadors, media moguls and business executives for the largest media gathering directly preceding the White House Correspondents' Dinner.
Presented by
Upcoming Events
Renewal Summit: Los Angeles

November 21, 2019
Los Angeles

In L.A., a thriving metropolis that is home to a rich diversity of people from all walks of life, we'll ask: what will it take to ensure quality of life and greater opportunity for all area residents?

Other

Innovators Lab: San Francisco

December 3, 2019
San Francisco, CA, California


What does it take to stay on top?

Energy/Sustainability

Blueprint

December 4, 2019
Washington, D.C.

The climate is changing. Will our aging infrastructure survive?