Technology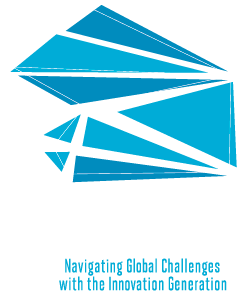 What's Next: Navigating Global Challenges with the Innovation Generation
November 5, 2014
Abu Dhabi, UAE
In today's hyperconnected world, the 'next big thing' travels from country to country almost as quickly as each new idea can be formed. What's Next? Navigating Global Challenges with the Innovation Generation highlighted today's game-changing ideas and the individuals who are transcending borders to solve the world's most pressing problems. The summit, hosted at the Yas Viceroy, showcased forward-looking thinkers working in areas including: next-generation aerospace engineering and design; sustainable and diverse energy economies; and big data and mobile technology, with a focus on cross-sector innovation.
We'd like to thank our Community Collaborators for their support of this program: AmCham Abu Dhabi and The U.S.-U.A.E. Business Council.
To see photos from the event, visit our Facebook page.
Presented by
Agenda
Live Stream Agenda for Wednesday, November 5 (all times listed are Gulf Time Zone)
9:00 a.m.  Opening Remarks
David G. Bradley, Chairman, Atlantic Media
9:10 a.m.  Is A More Connected World A More Collaborative One?
Jim McNerney, Chairman and Chief Executive Officer, The Boeing Company
Interviewer: Mohammed Al Otaiba, Editor in Chief, The National
9:50 a.m.  The Revolution In Education: Reinventing Higher Ed
Fred Moavenzadeh, President, Masdar Institute
Interviewer: Mary Louise Kelly, Contributing Editor, AtlanticLIVE
10:10 a.m.  Where's Next? Silicon Valley 2.0
Dave McClure, Angel Investor and Founding Partner, 500 Startups
Interviewer: Steve Clemons, Washington Editor at Large, The Atlantic
10:40 a.m.  Who Innovates? Defining Genius
Abdullah S. Al Darmaki, Chief Executive Officer, Khalifa Fund
Ahmed Elmagarmid, Executive Director, Qatar Computing Research Institute
Yousef Hamidaddin, Chief Executive Officer, Oasis500
Tuba Terekli, Co-Founder and Chief Executive Officer, Qotuf Al Riyadah Development Company
Moderator: John Defterios, Emerging Markets Editor, CNN
11:10 a.m.  The State Of Arab Media: Nurturing The Spielbergs Of The Middle East
Noura Al Kaabi, Chief Executive Officer, Twofour54
Interviewer: Mary Louise Kelly
11:30 a.m.  Gateway To Innovation: Entrepreneurship At The Center
Fadi Ghandour, Managing Partner, Wamda Capital; Founder, Aramex
Interviewer: John Donvan, Contributing Editor, The Atlantic; Correspondent, ABC News
12:00 p.m.  Can You Put A Price On Innovation?
Nafez Dakkak, Director, Edraak
Suneet Singh Tuli, Chief Executive Officer, Datawind
Moderator: Mohammed Al Otaiba, Editor in Chief, The National
12:30 p.m.  Man vs. Machine: Is Humankind Threatened By Its Own Devices?
Nick Boström, Director of The Future Of Humanity Institute and Programme On The Impacts Of Future Technology, Oxford University; Author, Superintelligence
Interviewer: John Donvan
1:00 p.m. Fresh From The Lab: Next-Generation Design
Azza Abouzied, Co-Director of The Design Technology Lab, NYU Abu Dhabi
Jay Chen, Co-Director of The Design Technology Lab, NYU Abu Dhabi
Philippe Forestier, Executive Vice President of Global Affairs and Communities, Dassault Systèmes
Moderator: Steve Clemons
1:30 p.m.  Behind The Wheel With Facebook
Terry Kane, Head of Travel and Auto, Mena, Facebook
Interviewer: Nina Curley, Managing Director, Flat6labs Abu Dhabi
1:55 p.m.  Making People Who Make Tech
Brad Hargreaves, Co-Founder, General Assembly
Interviewer: Christopher M. Schroeder, Internet Entrepreneur and Author, Startup Rising
2:20 p.m.  Cyber Security: Safeguarding Secrets In A Hyperconnected World
Marta Arsovska Tomovska, Deputy Minister of Information Society and Administration, Republic of Macedonia
Mahir Nayfeh, Senior Vice President, Booz Allen Hamilton
Moderator: Mary Louise Kelly
2:40 p.m.  From Idea To Innovation
Hala Fadel, Chair, MIT Enterprise Forum, Pan-Arab Region
Cody Friesen, Founder, Fluidic Energy and Zero Mass Labs
Hany Al-Sonbaty, Co-Founder, Sawari Ventures and Flat6labs
Moderator: Christopher M. Schroeder
3:10 p.m.  Disruption: What's Next Is Now
Katie Bisbee, Chief Marketing Officer, Donorschoose.Org
Leslie Dewan, Co-Founder and Chief Executive Officer, Transatomic Power
Habib Haddad, Chief Executive Officer, Wamda
Brian Mullins, Chief Executive Officer, DAQRI
Moderator: Steve Clemons
3:45 p.m.  End of live stream
Also in This Series
WHAT'S NEXT?

October 4 – 5, 2016
Chicago

WHAT'S NEXT? imagined the future and articulated the transformative ideas that will give it shape.

Technology

Big Science Summit

October 30, 2012
San Jose, CA, California

On October 30th, The Atlantic's Big Science Summit will celebrate revolutionary new ideas and technologies with an eye to the future, asking questions about investments in science research and the viability of cutting edge technologies. Bringing many of the country's leading scientists and innovators together on stage, The Atlantic's Big Science Summit will underscore the relationship between science and innovation, celebrate recent scientific coups, and look ahead to what's next.

Technology

Innovation Summit

May 8, 2012
Washington, DC

The Atlantic's upcoming Innovation Summit will gather the country's top scientists, industry leaders, and public officials for a full day of compelling dialogue dedicated to innovation.
Upcoming Events
Economy/Business

Informed: The New Era of Local News

November 14, 2019
Minneapolis, MN

The Atlantic will convene community leaders, advocates, and local journalists to examine what the future of local news looks like, and the role the press plays in civic engagement.

Economy/Business

Power of Purpose

November 19, 2019
New York City

How can business be a force for good?

Renewal Summit: Los Angeles

November 21, 2019
Los Angeles

In L.A., a thriving metropolis that is home to a rich diversity of people from all walks of life, we'll ask: what will it take to ensure quality of life and greater opportunity for all area residents?