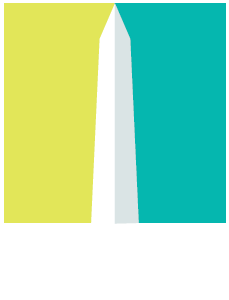 Washington Ideas Forum 2015
September 30 – October 1, 2015
Washington, D.C.
Hosted in Partnership With

Hosted in partnership with the Aspen Institute, the Washington Ideas Forum has established itself as the D.C. event that identifies the year's most pressing issues and ideas of consequence. The program hosts an all-star lineup of speakers across two days, covering the biggest newsmaking topics of the moment.
Harman Center for the Arts
610 F Street, NW
Washington, DC 20004
To view photos from this event, please visit our Facebook page.
If you are interested in underwriting opportunities, please contact Emily Akhtarzandi.
With thanks to Social Tables for making the Washington Ideas Forum possible.
Presented by
Speakers
Madeleine Albright

Former Secretary of State; Chair

Albright Stonebridge Group

@madeleine

Jonathan Allen

Chief Political Correspondent

VOX

@jonallendc

Molly Ball

Staff Writer

The Atlantic

@mollyesque

James Bennet

President and Editor in Chief

The Atlantic

@jbennet

Cory Booker

Senator (D-NJ)

United States Senate

@CoryBooker

Jamelle Bouie

Columnist

Slate

@jbouie

Marc Brackett

Director, Yale Center for Emotional Intelligence

Yale University

@marcbrackett

David G. Bradley

Chairman

Atlantic Media

Ron Brownstein

Senior Editorial Director

Atlantic Media

@ronbrownstein

Lonnie Bunch

Director

Smithsonian Museum of African American History and Culture

@nmaahc

Jonathan Bush

Founder

athenahealth

@jonathan_bush

Margaret Carlson

Columnist

Bloomberg

@carlsonmargaret

Julian Castro

Secretary

U.S. Department of Housing and Urban Development

@SecretaryCastro

Lincoln Chafee

Former Governor, State of Rhode Island

Democratic Presidential Candidate

@LINCOLNCHAFEE

Steve Clemons

Washington Editor at Large

The Atlantic

@SCClemons

Chris Coons

Senator (D-DE)

United States Senate

@SenCoonsOffice

Helene Cooper

Pentagon Correspondent

The New York Times

@helenecooper

Bob Corker

Senator (R-TN)

United States Senate

@SenBobCorker

Tom Cotton

Senator (R-AR)

United States Senate

@SenTomCotton

Arne Duncan

Secretary of Education

U.S. Department of Education

@arneduncan

Mick Ebeling

Founder and CEO

Not Impossible Labs

@Mickteg

James Fallows

National Correspondent

The Atlantic

@jamesfallows

Anthony Fauci

Director, National Institute for Allergy and Infectious Disease

National Institutes of Health

@NIAIDNews

Bran Ferren

Co-Founder and Chief Creative Officer

Applied Minds

Jason Furman

Chairman of the Council of Economic Advisers

The White House

@CEAChair

Elliot Gerson

Executive Vice President of Policy and Public Programs, International Partners

The Aspen Institute

@elliotgerson

Jeffrey Goldberg

National Correspondent

The Atlantic

@jeffreygoldberg

Al Gore

Former Vice President / Co-Founder and Chairman, Generation Investment Management / Chairman

The Climate Reality Project

@AlGore

Douglas Holtz-Eakin

President

American Action Forum

@djheakin

Walter Isaacson

President and CEO

The Aspen Institute

@walterisaacson

Valerie B. Jarrett

Senior Advisor to the President

The White House

@vj44

Rev. John I. Jenkins, C.S.C.

President

University of Notre Dame

@NotreDame

Jeh Johnson

United States Secretary of Homeland Security

Department of Homeland Security

@DHSgov

Jonathan Karl

Chief White House Correspondent

ABC News

@jonkarl

Mary Louise Kelly

Contributing Editor

The Atlantic

@KellyMaryLouise

Vanessa Kerry

Co-Founder and CEO

Seed Global Health

@VBKerry

Mike Lee

Senator (R-UT)

United States Senate

@SenMikeLee

Ryan Lizza

Washington Correspondent

The New Yorker

@RyanLizza

Loretta Lynch

Attorney General

U.S. Departement of Justice

@LorettaLynch

Ed Markey

Senator (D-MA)

United States Senate

@SenMarkey

Chris Matthews

Host of "Hardball with Chris Matthews

MSNBC

@hardball_chris

John McCain

Senator (R-AZ)

United States Senate

@SenJohnMcCain

David Miliband

President and CEO

International Rescue Committee

@dmiliband

Andrea Mitchell

Chief Foreign Affairs Correspondent

NBC News

@mitchellreports

Chris Murphy

Senator (D-CT)

United States Senate

@ChrisMurphyCT

Vivek Murthy

Surgeon General

Department of Health and Human Services

@Surgeon_General

Stanley Nelson

Emmy Award-Winning Documentary Filmmaker / Founder

Firelight Media

@StanleyNelson1

Cathy McMorris Rodgers

Representative (R-WA) / Chair, House Republican Conference

House of Representatives

@CATHYMCMORRIS

Theo Padnos and Nancy Curtis

Journalist and Author Kidnapped in Syria, Oct 2012 / Mother of Theo

Amy Rosen

Cousin of Theo Padnos / Partner

The Public Private Strategy Group

Susan Page

Washington Bureau Chief

USA Today

@SusanPage

Colin L. Powell

General, U.S. Army (Ret) / Former Secretary of State and Chairman of the Joint Chiefs of Staff

Arati Prabhakar

Director

DARPA

@DARPA

Penny Pritzker

Secretary of Commerce

U.S. Department of Commerce

@PennyPritzker

Joy-Ann Reid

National Correspondent

MSNBC

@joyannreid

Amanda Ripley

Frequent Contributor

The Atlantic

@AmandaRipley

Ben Rhodes

Assistant to the President and Deputy National Security Advisor for Strategic Communications and Speechwriting

The White House

@Rhodes44

Mitt Romney

Former Governor

State of Massachusetts

@MittRomney

Hanna Rosin

National Correspondent

The Atlantic

@HannaRosin

Martine Rothblatt

Founder / Founder and CEO

SiriusXM / United Therapeutics

David Rubenstein

Co-Founder and Co-CEO

The Carlyle Group

@OneCarlyle

Felix Salmon

Senior Editor

Fusion

@felixsalmon

Demetri Sevastopulo

Washington Bureau Chief

Financial Times

@DimiSevastopulo

Anne-Marie Slaughter

President and CEO

New America

@slaughteram

Sam Stein

Senior Politics Editor

Huffington Post

@samsteinhp

Scott Stossel

Editor, Magazine

The Atlantic

@sstossel

Jake Tapper

Host of "The Lead with Jake Tapper" and Chief Washington Correspondent

CNN

@JakeTapper

Derek Thompson

Senior Editor

The Atlantic

@dkthomp

Chuck Todd

Moderator of "Meet the Press"

NBC

@chucktodd

Maria Teresa Kumar

President and CEO / Contributor

Vote Latino / MSNBC

@MariaTeresa1

Opal Tometi

Executive Director, Black Alliance for Just Immigration / Co-Founder

Black Lives Matter

@opalayo

Laura D'Andrea Tyson

Former Chair / Professor of Business Administration and Economics

White House Council of Economic Advisers / Haas School of Business, University of California, Berkeley

@LauraDTyson

Amy Walter

National Editor

Cook Political Report

@amyewalter

Elizabeth Warren

Senator (D-MA)

United States Senate

@senwarren

Mark Warner

Senator (D-VA)

U.S. Senate

@markwarner

Glynn Washington

Host, "Snap Judgment"

NPR

@glynnwashington

Jeff Weiner

CEO

LinkedIn

@jeffweiner

Judy Woodruff

Co-Anchor and Managing Editor of "PBS NewsHour"

PBS

@judywoodruff

Lawrence Wright

Author, The Looming Tower: Al-Qaeda and the Road to 9/11 / Staff Writer

The New Yorker

@Lawrence_wright
Agenda
Main-Stage Programming:
September 30
9:00 a.m. — 12:15 p.m. | Morning Session
Welcome Remarks
James Bennet, President and Editor in Chief, The Atlantic
Bob Corker, Senator (R-TN)
With Susan Page, USA TODAY
Ben Rhodes, Assistant to the President and Deputy National Security Advisor for Strategic Communications, The White House
With Jeffrey Goldberg, The Atlantic
IDEAS OUT LOUD
Amanda Ripley, The Atlantic
Colin L. Powell, General, U.S. Army (ret.) / Former Secretary of State
With Walter Isaacson, President and Chief Executive Officer, The Aspen Institute
Penny Pritzker, Secretary of Commerce
With Ron Brownstein, Atlantic Media
David Rubenstein, Founder and Chief Executive Officer, The Carlyle Group
With Margaret Carlson, Bloomberg View
Theo Padnos, Journalist and Author, kidnapped in Syria, October 2012
Nancy Curtis, Mother of Theo Padnos
Amy Rosen, Cousin of Theo Padnos
Lawrence Wright, Staff Writer, The New Yorker
With James Bennet, The Atlantic
Opal Tometi, Co-Founder, #BlackLivesMatter / Director, Black Alliance for Just Immigration
With Scott Stossel, The Atlantic
Arati Prabhakar, Director, Defense Advanced Research Projects Agency (DARPA)
With Steve Clemons, Washington Editor at Large, The Atlantic
Mitt Romney, Former Governor, Massachusetts / Former Republican Presidential Nominee
With James Bennet, The Atlantic
Closing Remarks
Steve Clemons, The Atlantic
Lunch Presentation and Disussion
With Marc Brackett, Director of the Yale Center for Emotional Intelligence, Yale University
1:10 p.m. — 5:30 p.m. | Afternoon Session
Welcome Remarks
Elliot Gerson, Executive Vice President of Policy and Public Programs, The Aspen Institute
Edward Markey, Senator (D-MA)
Rev. John I. Jenkins, President, University of Notre Dame
With Margaret Carlson, Bloomberg View
Anthony Fauci, Director of the National Institute for Allergy and Infectious Disease, NIH
Vanessa Kerry, Co-Founder and Chief Executive Officer, Seed Global Health
With Mary Louise Kelly, The Atlantic
Martine Rothblatt, Founder and Chief Executive Officer, United Therapeutics / Founder, Sirius XM
With Derek Thompson, The Atlantic
Jeh Johnson, Secretary of Homeland Security
With Andrea Mitchell, NBC News
Lonnie Bunch, Director, Smithsonian's National Museum of African American History and Culture
With Helene Cooper, The New York Times
Jonathan Bush, Founder and Chief Executive Officer, athenahealth
With Felix Salmon, Fusion
Mark Warner, Senator (D-VA)
With Derek Thompson, The Atlantic
John McCain, Senator (R-AZ), Former Republican Presidential Nominee
With Steve Clemons, The Atlantic
IDEAS OUT LOUD
Mick Ebeling, Chief Executive Officer, Not Impossible Labs
Valerie Jarrett, Senior Advisor to the President, The White House
With Andrea Mitchell, NBC News
Jason Furman, Chairman, White House Council of Economic Advisors
Laura D'Andrea Tyson, Professor of Economics, Haas School of Business, UC Berkeley
Douglas Hotlz-Eakin, President, American Action Forum
With Demetri Sevastopulo, Financial Times
Chris Murphy, Senator (D-CT)
With Jeffrey Goldberg, The Atlantic
Tom Cotton, Senator (R-AR)
Chris Coons, Senator (D-DE)
With Jeffrey Goldberg, The Atlantic
Stanley Nelson, Filmmaker and Director, The Black Panthers: Vanguard and the Revolution
With James Bennet, The Atlantic
A Conversation With:
Molly Ball, The Atlantic
Ryan Lizza, The New Yorker
Jamelle Bouie, Slate
Jonathan Allen, VOX
Maria Teresa Kumar, Vote Latino / Contributor, MSNBC
With Amy Walter, Cook Political Report
IDEAS OUT LOUD
Glynn Washington, Host of Snap Judgment
With Alex Mandel
5:30 p.m. — 6:30 p.m. | Reception
7:00 p.m. — 8:00 p.m. | The Blacklist Season 3 Premiere Screening
October 1
9:00 a.m. — 1:30 p.m. | Morning Sessions
Welcome Remarks
Margaret Low Smith, President, AtlanticLIVE
Al Gore, Former Vice President of the United States and Democratic Presidential Nominee / Chairman, The Climate Reality Project
With James Fallows, The Atlantic
Elizabeth Warren, Senator (D-MA)
With Jake Tapper, CNN
Jeff Weiner, Chief Executive Officer, LinkedIn
With Steve Clemons, The Atlantic
Cathy McMorris Rodgers, Member (R-WA), United States House of Representatives
With Jonathan Karl, ABC News
IDEAS OUT LOUD
Chris Matthews, Host of Hardball with Chris Matthews, MSNBC
Cory Booker, Senator (D-NJ)
Mike Lee, Senator (R-UT)
With Jonathan Karl, ABC News
IDEAS OUT LOUD
Bran Ferren, Founder, Applied Minds
David Miliband, President, International Rescue Committee
With Molly Ball, The Atlantic
Julián Castro, Secretary of Housing and Urban Development
With Joy-Ann Reid, MSNBC
Madeleine Albright, Former Secretary of State / Chair, Albright Stonebridge Group
With James Fallows, The Atlantic
Arne Duncan, Secretary of Education
With Judy Woodruff, PBS
Anne-Marie Slaughter, President and Chief Executive Officer, New America / Author of Unfinished Business: Women Men Work Family
With Mary Louise Kelly, The Atlantic
Vivek Murthy, Surgeon General
With Sam Stein, The Huffington Post
Loretta Lynch, Attorney General
With Chuck Todd, NBC News
Closing Remarks
Margaret Low Smith, AtlanticLIVE