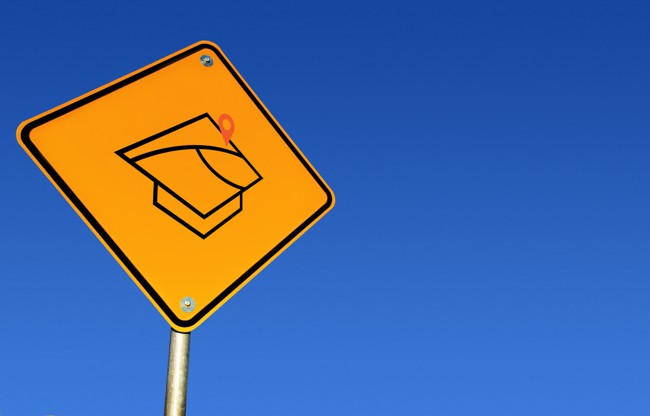 Washington and The Road
Ahead for Higher Ed:
A Session Presented by The Atlantic
March 28, 2017
Rancho Palos Verdes, CA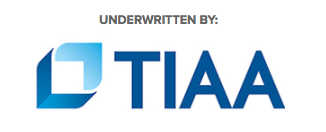 The Atlantic explored the impact that the election will have on the higher education sector and institutions across the country. Additionally, we examined the most consequential issues in higher education with university presidents who have backgrounds in government, and discussed how their experiences help them advance change.
---
Watch full session videos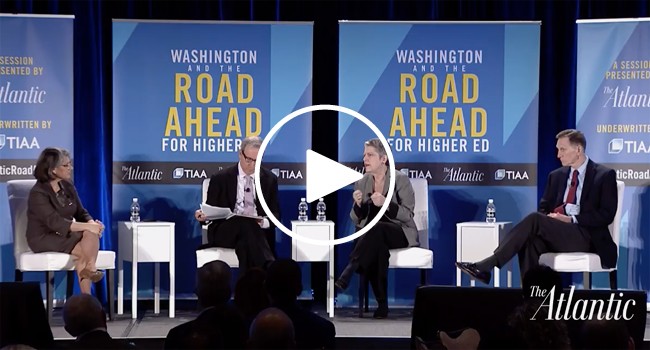 Presented by
Agenda
Tuesday, March 28

8:05 a.m.

Welcome

Ron Pressman, Chief Executive Officer, Institutional Financial Services, TIAA*
Patrick Garrigan, Executive Director, AtlanticLIVE

8:10 a.m.

Brief Overview

Ron Brownstein, Senior Editor, The Atlantic

8:15 a.m.

Leadership Imperatives

Janet Napolitano, President, University of California
John Pistole, President, Anderson University
Waded Cruzado, President, Montana State University
With Ron Brownstein, The Atlantic

9:15 a.m.

Inside Washington

Ron Brownstein, The Atlantic

9:50 a.m.

Closing Thoughts

Patrick Garrigan, AtlanticLIVE
Upcoming Events
Renewal Summit: Los Angeles

November 21, 2019
Los Angeles

In L.A., a thriving metropolis that is home to a rich diversity of people from all walks of life, we'll ask: what will it take to ensure quality of life and greater opportunity for all area residents?

Other

Innovators Lab: San Francisco

December 3, 2019
San Francisco, CA, California


What does it take to stay on top?

Energy/Sustainability

Blueprint

December 4, 2019
Washington, D.C.

The climate is changing. Will our aging infrastructure survive?