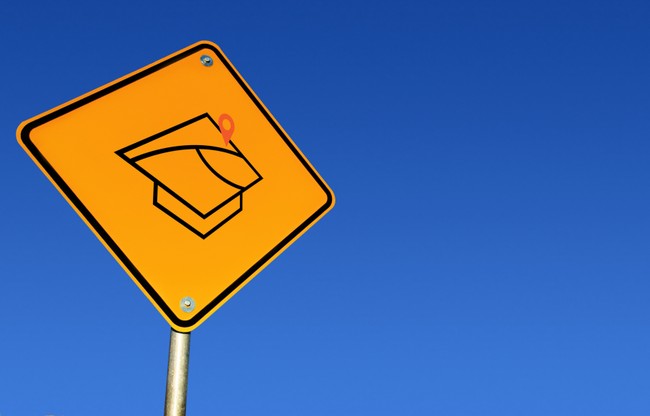 Washington and The Road
Ahead for Higher Ed:
A Session Presented by The Atlantic
March 28, 2017
Rancho Palos Verdes, CA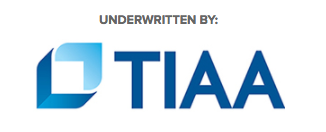 The Atlantic explored the impact that the election will have on the higher education sector and institutions across the country. Additionally, we examined the most consequential issues in higher education with university presidents who have backgrounds in government, and discussed how their experiences help them advance change.
---
Watch full session videos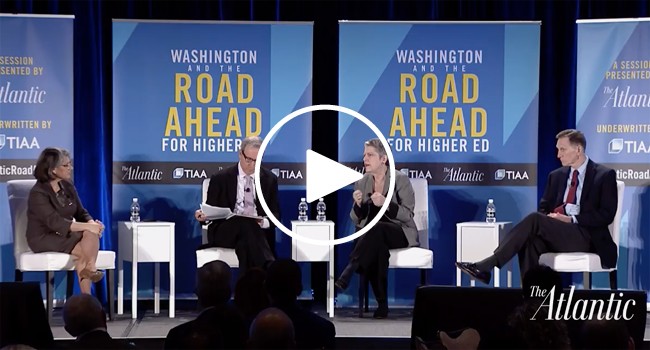 Presented by
Agenda
Tuesday, March 28

8:05 a.m.

Welcome

Ron Pressman, Chief Executive Officer, Institutional Financial Services, TIAA*
Patrick Garrigan, Executive Director, AtlanticLIVE

8:10 a.m.

Brief Overview

Ron Brownstein, Senior Editor, The Atlantic

8:15 a.m.

Leadership Imperatives

Janet Napolitano, President, University of California
John Pistole, President, Anderson University
Waded Cruzado, President, Montana State University
With Ron Brownstein, The Atlantic

9:15 a.m.

Inside Washington

Ron Brownstein, The Atlantic

9:50 a.m.

Closing Thoughts

Patrick Garrigan, AtlanticLIVE
Upcoming Events
Technology

The Big Story: The Sprawling Universe of QAnon

May 28, 2020
Virtual Event

Conspiracy theories have existed for centuries, threatening not just accepted facts, but the very idea that empirical truth exists at all.

Health Care

People v. Cancer

November 2020
New York City

In its third edition of People v. Cancer, The Atlantic will illuminate stories from the frontlines of the cancer community, from the latest oncology breakthroughs to the power of the human experience.

Economy/Business

Power of Purpose

November 2020
New York City

Can purpose help a company's bottom line?