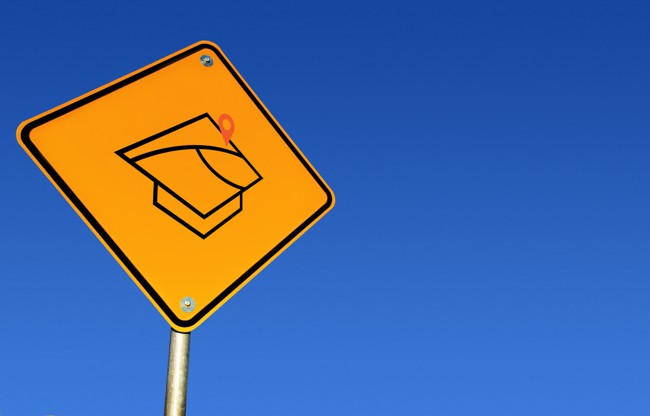 Washington and The Road
Ahead for Higher Ed:
A Session Presented by The Atlantic
March 28, 2017
Rancho Palos Verdes, CA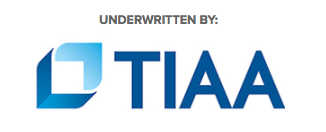 The Atlantic explored the impact that the election will have on the higher education sector and institutions across the country. Additionally, we examined the most consequential issues in higher education with university presidents who have backgrounds in government, and discussed how their experiences help them advance change.
---
Watch full session videos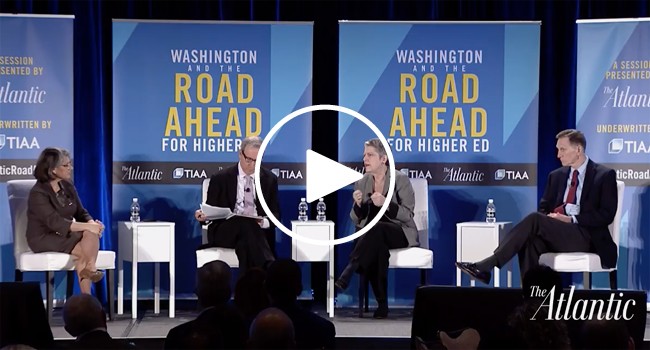 Presented by
Agenda
Tuesday, March 28

8:05 a.m.

Welcome

Ron Pressman, Chief Executive Officer, Institutional Financial Services, TIAA
Patrick Garrigan, Executive Director, AtlanticLIVE

8:10 a.m.

Brief Overview

Ron Brownstein, Senior Editor, The Atlantic

8:15 a.m.

Leadership Imperatives

Janet Napolitano, President, University of California                            
John Pistole, President, Anderson University
Waded Cruzado, President, Montana State University                                                   
With Ron Brownstein, The Atlantic

9:15 a.m.

Inside Washington

Ron Brownstein, The Atlantic

9:50 a.m.

Closing Thoughts

Patrick Garrigan, AtlanticLIVE
Upcoming Events
Food

Harvest: Transforming the Food We Eat

February 15, 2018
New York City

In a conversation about the future of food, The Atlantic will convene the farmers and foodies, techies and tinkerers developing the culinary discoveries of tomorrow.

Health Care

PULSE: The Atlantic Summit on Health Care

Drawing from leading thinkers across the country, in combination with Boston's revered medical community, The Atlantic will uncover the stories of patients and families, experts and professionals to explore the state and future of health care.