Progress in the United States has been stunning: LGBTQ Americans can now serve openly on the military's front lines; LGBTQ characters are front and center on television and in mainstream movies; same-sex couples can marry. And yet, there is still far to go to fully actualize equality for LGBTQ people. As the last year has shown, LGBTQ movements are now at a crossroads with how to approach the unanswered questions and unfinished business.

From so-called bathroom bills in North Carolina to religious freedom laws in Indiana, The Atlantic convened a series of wide-ranging conversations to explore the ways the politics behind gender and sexuality impact American lives. The Atlantic explored the complexities of the national conversation on equal rights, from national security to pop culture. By gathering policymakers, activists and leaders driving the news to discuss critical issues across the spectrum of communities, The Atlantic dove into what it means to be LGBTQ today.
---
Watch full session videos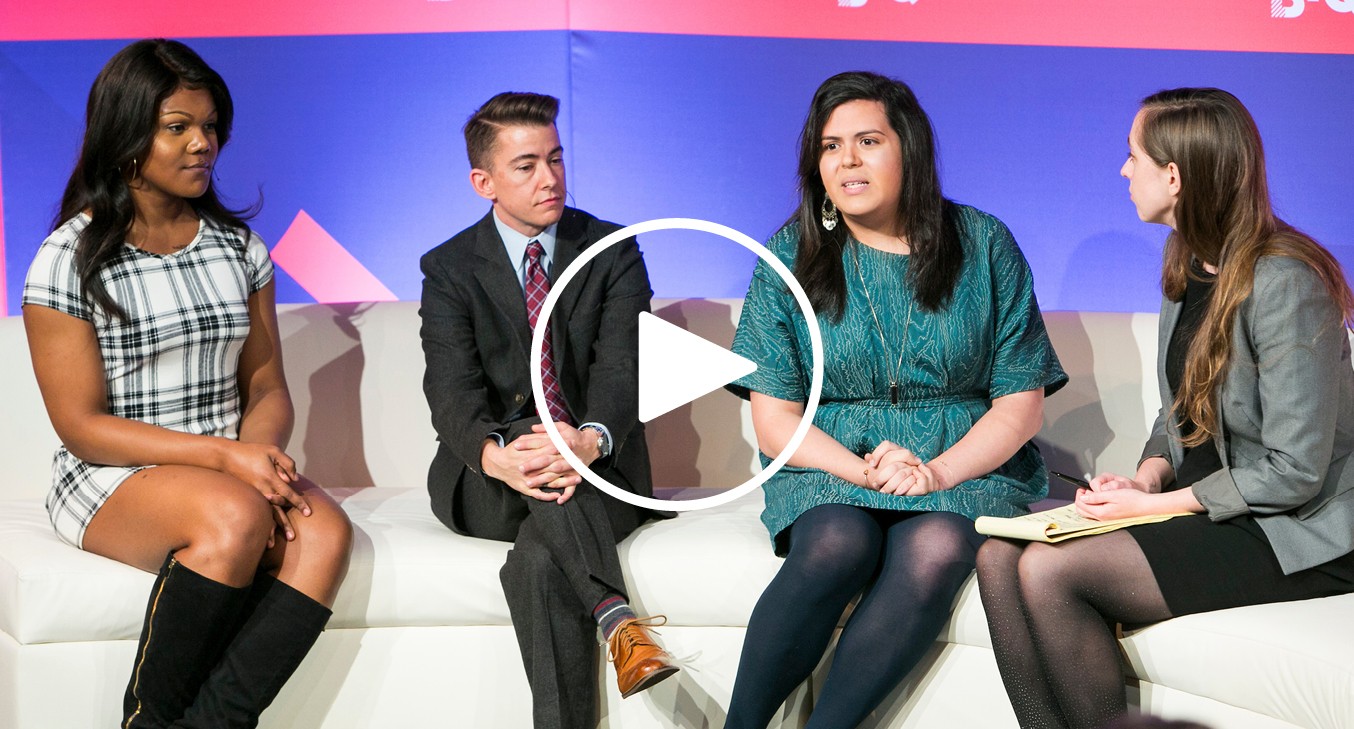 ---
To view photos from this event, please visit our Facebook page.
Presented by
Agenda
Wednesday, November 16

2:00 p.m.

Welcome

Margaret Low, President, AtlanticLIVE

2:05 p.m.

A New Course

Nathaniel Frank, What We Know Project, Columbia Law School
Hayden Mora, Principal, The Parallax Group
With Matt Thompson, Deputy Editor, TheAtlantic.com

2:35 p.m.

Remarks from AFT
Produced by our underwriter the American Federation of Teachers*Randi Weingarten, President, American Federation of Teachers
*This session is produced by our underwriter the American Federation of Teachers, and not by The Atlantic's editorial team.

2:40 p.m.

StoryCorps

David Isay, Founder and President, StoryCorps
With Margaret Low, President, AtlanticLIVE

3:05 p.m.

Masculinity in the Moonlight

Barry Jenkins, Filmmaker, Moonlight
With Ta-Nehisi Coates, National Correspondent, The Atlantic

3:30 p.m.

Fighting HIV: Lessons in Progress and Inequalities
Produced by our underwriter Gilead Sciences*Darwin Thompson, Executive Director, NAESM
Kelsey Louie, CEO, GHMC
With Doug Brooks, Senior Director, Gilead Sciences

*This session is produced by our underwriter Gilead Sciences, and not by The Atlantic's editorial team.

3:40 p.m.

Civil Rights

Vanita Gupta, Principal Deputy Assistant Attorney General and head of the Civil Rights Division, Department of Justice
With Carrie Johnson, Justice Correspondent, NPR

4:10 p.m.

Defending Religious Freedom

Kristina Arriaga, Executive Director, Becket Fund
With Emma Green, Staff Writer, The Atlantic

4:40 p.m.

Fighting Over School Bathrooms

Gavin Grimm, High School Senior and Plaintiff, G.G. vs. Gloucester County School Board (by Skype)
James Esseks, LGBT Project Director, ACLU
With Alex Wagner, Senior Editor, The Atlantic

5:05 p.m.

Building an Inclusive Military

Eric Fanning, Secretary, U.S. Army
With Steve Clemons, Washington Editor at Large, The Atlantic

6:05 p.m.

PrEP

Michael Kharfen, Senior Deputy Director, HIV/AIDS, Hepatitis, STD & TB Administration, DC Department of Public Health
Eric Silverberg, Founder and CEO, Scruff
With Alex Wagner, Senior Editor, The Atlantic

6:35 p.m.

LGBTQ in Entertainment

June Thomas, Culture Critic, Slate
With Spencer Kornhaber, Staff Writer, The Atlantic

7:00 p.m.

Movements

L'lerrét Ailith, Communications Manager, BYP100
Kasey Suffredini, Chief Program Officer, Freedom For All Americans
Catalina Velazquez, President, Consult Catalina
With Emma Green, Staff Writer, The Atlantic

7:25 p.m.

Closing Remarks

Emily Akhtarzandi, Managing Director, AtlanticLIVE