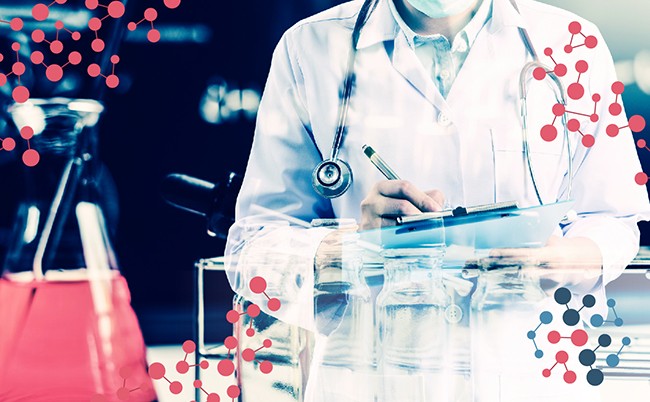 The Search for Answers:
Fighting Rare Cancers
June 2, 2016
Chicago
The Atlantic convened top minds in oncology, alongside people who have received a diagnosis and those advocating for them, to discuss the unique battle those with rare cancers face.
We examined how new strategies in the fight against rare cancer can revolutionize the treatment paradigm; how rare cancer communities are mobilizing at the grassroots level; and how the White House's recently announced moonshot initiative will impact cancer research.
We also looked at patient support networks, access and affordability and the role of the community oncologist — to ultimately determine how the cancer treatment community can come together to better address the underserved needs of people impacted by rare cancers.
---
Watch full session videos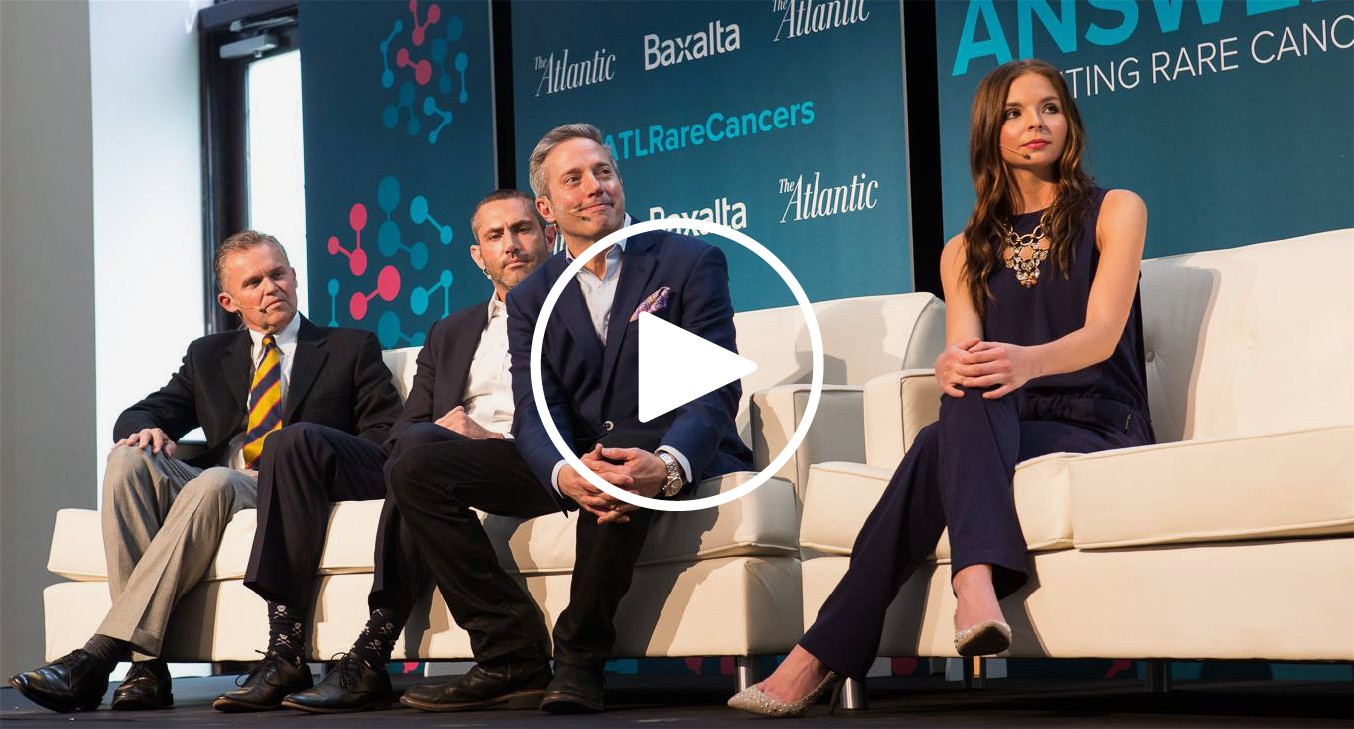 To view photos from this event, please visit our Facebook page.
Presented by
Agenda
Thursday, June 02

2:00 p.m.

Guest Arrival and Networking Reception

-

2:40 p.m.

Welcome

Margaret Low Smith, President, AtlanticLIVE

2:45 p.m.

What's Next in Rare Cancer Research?

Dr. Levi Garraway, Associate Professor of Medicine, Harvard Medical School and Dana-Farber Cancer Institute
With Steve Clemons, Washington Editor at Large, The Atlantic

3:10 p.m.

Fighting Rare Cancer Through Collaboration: Presented by Baxalta

David Meek, President of Oncology, Baxalta
Rick Guidotti, Founder and Photographer, Positive Exposure
Taylor Babcock, Rare Cancer Advocate and Survivor
Peter Laivins, Head of Development, Merrimack
Matthew Kane, CEO and Co-Founder, Precision BioSciences

3:25 p.m.

Kelly's Story

Kelly Leach, Rare Cancer Survivor, Memorial Sloan Kettering Cancer Center's Cycle for Survival
Dr. William Tap, Chief, Sarcoma Medical Oncology Service, Memorial Sloan Kettering Cancer Center
With Alex Wagner, Senior Editor, The Atlantic

3:50 p.m.

The Rare Cancer Conundrum

Dr. Len Lichtenfeld, Deputy Chief Medical Officer, American Cancer Society
Dr. Richard Schilsky, Chief Medical Officer, American Society of Clinical Oncology
Kim Thiboldeaux, President and CEO, Cancer Support Community
With Steve Clemons, Washington Editor at Large, The Atlantic

4:20 p.m.

The Promise of Immunotherapy

Dr. Jedd Wolchok, Chief, Melanoma and Immunotherapeutic Service, Memorial Sloan Kettering Cancer Center
With Alex Wagner, Senior Editor, The Atlantic

4:45 p.m.

Closing Thoughts

Margaret Low Smith, AtlanticLIVE

4:50 p.m.

Program Conclusion & Cocktail Reception Begins

Debut of "Rare Cancer Illuminated: A View from Within," a photography exhibit curated by Baxalta