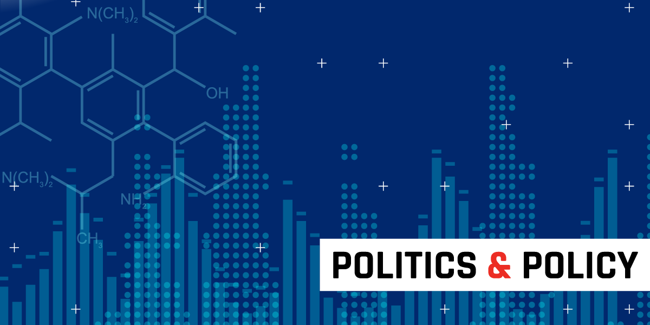 The Next Drugs:
An Atlantic Policy Update on Biosimilars
June 7, 2017
Washington, DC
Biosimilars – and the policy and regulatory debates surrounding these complex large-molecule drugs – continue to be a hot topic in Washington.  A patent case in front of the Supreme Court and laws making their way through Congress have the potential to change the market and industry.

The Atlantic will convene key stakeholders to discuss the state of and future for biosimilars. What impact will ongoing regulatory and policy considerations have? What can stakeholders expect when it comes to patents and exclusivity? And what effect will the priorities of leadership in Congress and the Administration have on the industry across the next few years?
8:00  — 10:00 am ET
Knight Broadcast Studio
Newseum
555 Pennsylvania Avenue, NW
Washington, DC 20001

For more information, please contact Carly Spraggins at cspraggins@theatlantic.com
Presented by
Upcoming Events
Politics

Atlantic Exchange
Featuring Graham Allison
and Jeffrey Goldberg

June 1, 2017
Washington, DC

Graham Allison, Director of Harvard University's Belfer Center for Science and International Affairs, and author of Destined for War: Can America and China Escape Thucydides's Trap?, will join The Atlantic's Editor in Chief Jeffrey Goldberg to explore the US-China relationship and see how war in East Asia can be avoided.

Technology

The Game Changers

June 7, 2017
Washington, DC

The Atlantic will explore the future of technological disruption and what roles government, business and individuals can play in shaping it.

Health Care

PULSE: On the Front Lines of Health Care

From policy and economic discussions to global public health quandaries and the future biotechnology, The Atlantic will bring together the leaders and brightest minds shaping healthcare today.