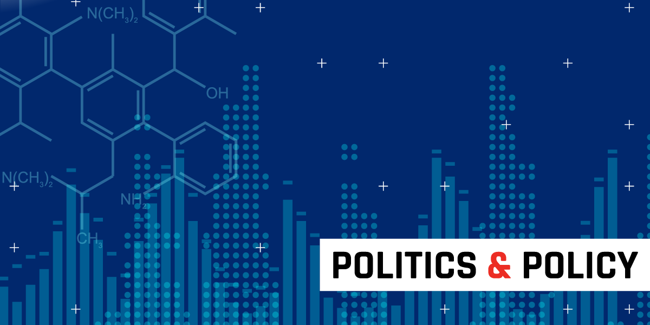 The Next Drugs:
An Atlantic Policy Update on Biosimilars
June 7, 2017
Washington, DC
Biosimilars – and the policy and regulatory debates surrounding these complex large-molecule drugs – continue to be a hot topic in Washington.  A patent case in front of the Supreme Court and laws making their way through Congress have the potential to change the market and industry.

The Atlantic convened key stakeholders to discuss the state of and future for biosimilars. What impact will ongoing regulatory and policy considerations have? What can stakeholders expect when it comes to patents and exclusivity? And what effect will the priorities of leadership in Congress and the Administration have on the industry across the next few years?
---
Watch full session videos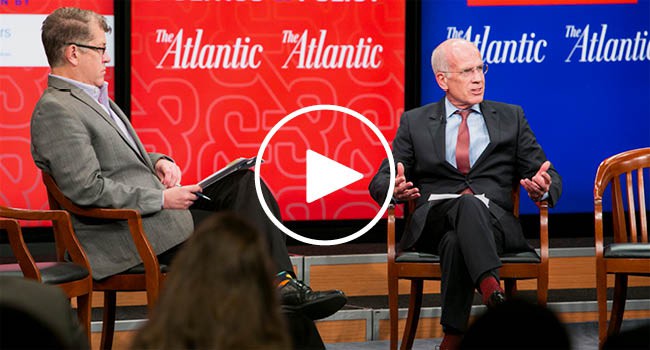 Presented by
Agenda
Wednesday, June 07

8:20 a.m.

Welcome

Emily Akhtarzandi, Managing Director, AtlanticLIVE
Chester "Chip" Davis, Jr.*, President and CEO, Association for Accessible Medicines

8:30 a.m.

The Role of Congress

Representative Peter Welch (D-VT)
With Steve Clemons, Washington Editor at Large, The Atlantic

8:50 a.m.

The Patent Landscape

Bruce Artim, Senior Director, Federal Government Affairs, Eli Lilly and Company
Courtenay Brinckerhoff, Partner, Foley & Lardner LLP
Phil Nickson, Associate General Counsel, Intellectual Property, Momenta Pharmaceuticals
With Olga Khazan, Staff Writer, The Atlantic

9:20 a.m.

Closing Thoughts

Emily Akhtarzandi, AtlanticLIVE
Upcoming Events
Technology

Intelligent Future

September 25, 2018
New York City

How will Artificial Intelligence make us smarter?

The Atlantic Festival

October 2 – 4, 2018
Washington, DC

Now in its 10th year, The Atlantic Festival will tackle the most consequential issues of our time with some of the nation's most important leaders from business, politics and culture.

The Constitution in Crisis

October 2, 2018
Washington, DC

Can our democracy survive? Over its 231 years, the U.S. Constitution has been a resilient framework for our government and blueprint for discourse and dissent – surviving a Civil War and gaining strength through conflicting interpretations over time. Today, the Constitution faces new challenges. Polarization is high. Truth is under assault, faith in leadership has declined, and tribalism is on the rise.