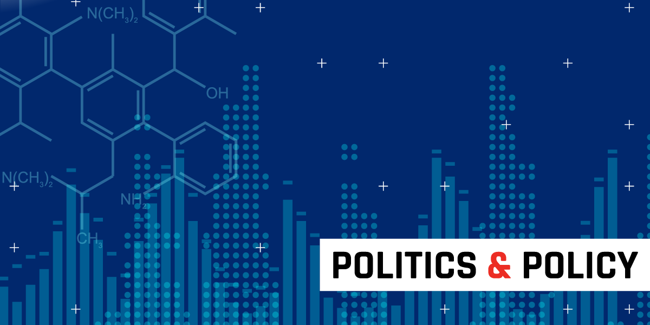 The Next Drugs:
An Atlantic Policy Update on Biosimilars
June 7, 2017
Washington, DC
Biosimilars – and the policy and regulatory debates surrounding these complex large-molecule drugs – continue to be a hot topic in Washington.  A patent case in front of the Supreme Court and laws making their way through Congress have the potential to change the market and industry.

The Atlantic convened key stakeholders to discuss the state of and future for biosimilars. What impact will ongoing regulatory and policy considerations have? What can stakeholders expect when it comes to patents and exclusivity? And what effect will the priorities of leadership in Congress and the Administration have on the industry across the next few years?
---
Watch full session videos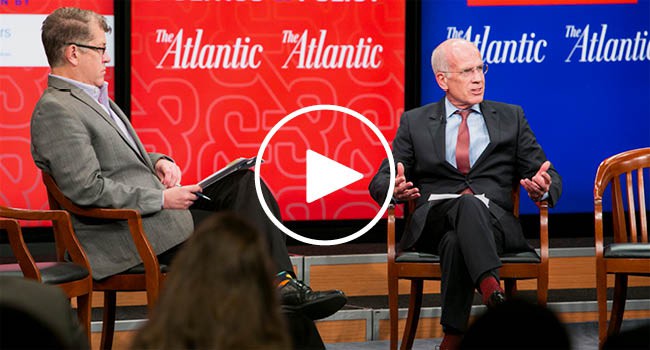 Presented by
Agenda
Wednesday, June 07

8:20 a.m.

Welcome

Emily Akhtarzandi, Managing Director, AtlanticLIVE
Chester "Chip" Davis, Jr., President and CEO, Association for Accessible Medicines

8:30 a.m.

The Role of Congress

Representative Peter Welch (D-VT)
With Steve Clemons, Washington Editor at Large, The Atlantic

8:50 a.m.

The Patent Landscape

Bruce Artim, Senior Director, Federal Government Affairs, Eli Lilly and Company
Courtenay Brinckerhoff, Partner, Foley & Lardner LLP
Phil Nickson, Associate General Counsel, Intellectual Property, Momenta Pharmaceuticals
With Olga Khazan, Staff Writer, The Atlantic

9:20 a.m.

Closing Thoughts

Emily Akhtarzandi, AtlanticLIVE
Upcoming Events
Health Care

The Atlantic + Discovery Present: Invisible Killers

March 22, 2018
Washington, DC

In partnership with Discovery, The Atlantic will host the world premiere screening of INVISIBLE KILLERS – a three-part series examining the ongoing battle between humans and viruses – followed by a conversation on stage with leading public health experts to explore the state of our preparedness.

Economy/Business

The Renewal Summit

March 27, 2018
New Orleans, LA

Join The Atlantic in the Crescent City during its tricentennial for this year's Renewal Summit, where we will examine the lessons we can learn from New Orleans' comeback, and meet the winners of the third annual Renewal Awards.

Health Care

Cancer and the Community

March 29, 2018
Pittsburgh

At Cancer and the Community, The Atlantic will explore the intersection of cancer breakthroughs and community care.