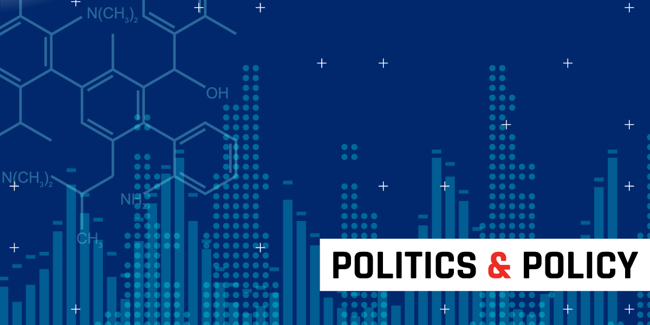 The Next Drugs: The Future for Biosimilars
An Atlantic Policy Briefing
March 15, 2017
Washington, DC
New guidelines on naming and interchangeability from the Food and Drug Administration point to a changing role for biosimilars, while some of the Trump Administration's policy priorities, if implemented, could alter the dimensions of the American market.
Join The Atlantic as we gather key stakeholders to examine the future for biosimilars domestically and abroad. What impact will the President's policies have on the industry? Will changes in regulation affect how many biosimilars are approved, and what impact will these have on ensuring that these drugs are safe and accessible for the patients who need them?
8:00 am — Guest Arrival and Networking Breakfast
8:30 am — Program Begins
10:00 am — Program Concludes
Newseum
Knight Broadcast Studio
555 Pennsylvania Avenue, NW
Washington, DC 20001
Presented by
Upcoming Events
Education

We The People
Featuring Georgetown University's
John J. DeGioia and
The Atlantic's Steve Clemons

March 7, 2017
Washington, DC

In a series of conversations, The Atlantic will explore civitas, the contract binding all citizens together.

Education

The Formative Years: What's Next for Early Care and Education? An Atlantic Next America Forum

March 8, 2017
Washington, DC

In this Next America forum, The Atlantic will convene key policymakers, local officials, stakeholders and experts to examine the future of early care and education policy.

Culture

Atlantic Exchange featuring Helene Cooper and Jeffrey Goldberg

March 13, 2017
Washington, DC

New York Times correspondent Helene Cooper will join The Atlantic's  Editor in Chief Jeffrey Goldberg to discuss her new book on work of Liberian President Ellen Johnson Sirleaf and her successful mobilization of a coalition built on the grassroots foundation of female voters.