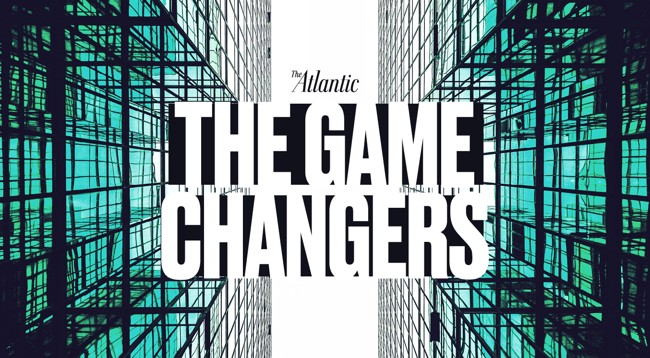 The Game Changers
June 7, 2017
Washington, DC
At breakneck speed, technological innovations are transforming the way we work, travel, learn, communicate, manage our health, even experience reality. From the Internet of Things to virtual reality, how will disruptive technologies further revolutionize the world we live in and what will those changes mean for society?
In conversation with leading tech innovators and policy makers, The Atlantic explored the future of technological disruption and what roles government, business and individuals can play in shaping it.
---
Watch full session videos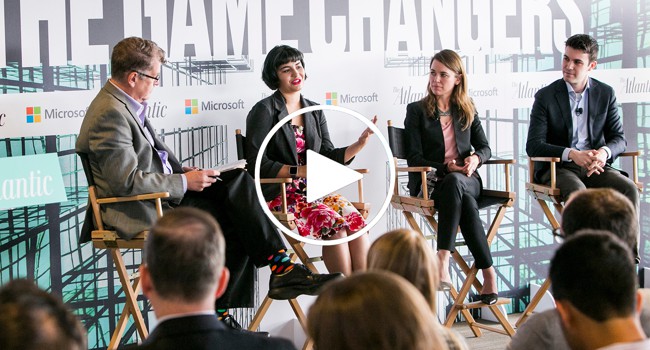 To view photos from this event, please visit our Facebook page.
This event will be hosted adjacent to Microsoft's TechFair Open House. Please join us after the program to experience cutting-edge technology developed by Microsoft.
Presented by
Agenda
Wednesday, June 07

12:00 p.m.

Welcome

Bob Cohn, President,The Atlantic
Ed Ingle, Managing Director of Government Affairs, Microsoft Corporation

12:05 p.m.

Sourcing Innovation

Dayna Grayson, Partner, New Enterprise Associates
Maria Rose Belding, Co-Founder and Executive Director, MEANS Database
Shane Scranton, CEO, IrisVR
With Steve Clemons, Washington Editor at Large,The Atlantic

12:30 p.m.

Modernizing Government

Representative Will Hurd (R-TX)
With Steve Clemons,The Atlantic

12:55 p.m.

Closing Thoughts

Bob Cohn,The Atlantic
Upcoming Events
CityLab

October 22 – 24, 2017
Paris

The Atlantic, The Aspen Institute and Bloomberg Philanthropies will convene mayors and city practitioners from across the world for conversations on the future of cities.

Energy/Sustainability

Water Summit

November 2, 2017
Beverly Hills, CA

At the Water Summit, The Atlantic will gather the leading voices in water, from environmentalists and policymakers to farmers, industry and community leaders, to forge a dialogue around the critical water issues of our time.

Technology

The Innovation Game

November 7, 2017
Washington, DC

The Atlantic will convene visionaries to highlight the innovations shaping and reshaping our world.