Education

The Formative Years: What's Next for Early Care and Education? An Atlantic Next America Forum
March 8, 2017
Washington, DC
President Trump made reducing the cost of child care one of his most detailed platform planks during the campaign. While questions remain about the new administration's early care and education policy agenda for the coming year, state and local policymakers across the country have made early childhood programs more accessible and affordable for working families. All of this comes as our nation is raising the most diverse generation of Americans yet.
What will the new administration's early care and education policies be? What can Washington learn from states and cities that have expanded access to early childhood programs? In this Next America forum, The Atlantic convened key policymakers, local officials, stakeholders and experts to examine the future of early care and education policy.
---
Watch full session videos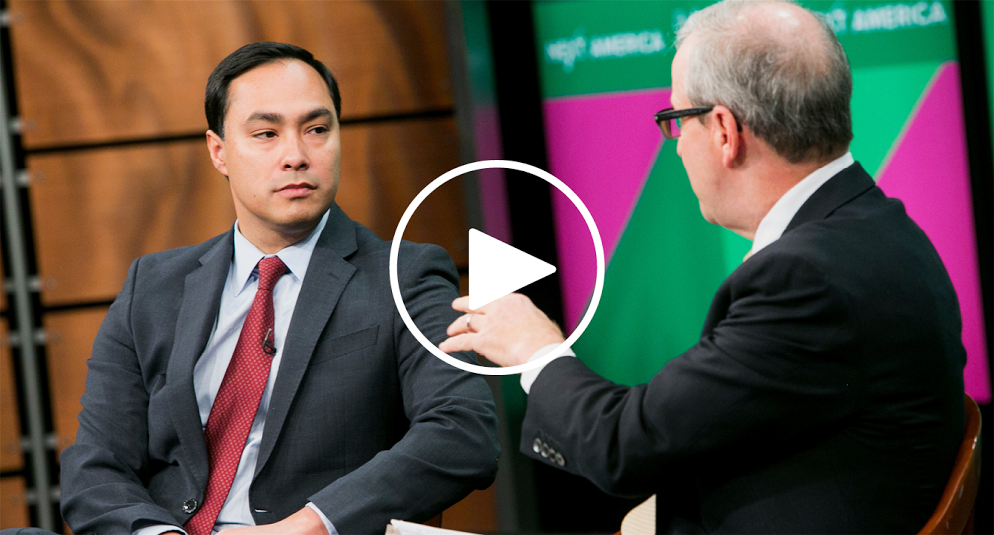 To view photos from this event, please visit our Facebook page
Presented by
Agenda
Wednesday, March 08

8:15 a.m.

Welcome Remarks

Margaret Low, President, AtlanticLIVE

8:20 a.m.

What Can Texas Teach Washington?

Congressman Joaquin Castro
With Ron Brownstein, Senior Editor, The Atlantic

8:45 a.m.

The Way Forward

Elaine Maag, Senior Research Associate, Urban-Brookings Tax Policy Center
Carmel Martin, Executive Vice President, Policy, Center for American Progress
Katharine Stevens, Resident Scholar, Education Policy Studies, American Enterprise Institute
With Lillian Mongeau, Early Education Reporter, The Hechinger Report

9:10 a.m.

Setting An Example

Turahn Dorsey, Chief of Education, City of Boston
Jeana Ross, Secretary, Department of Early Childhood Education, Alabama
With Ron Brownstein, The Atlantic

9:40 a.m.

Closing Thoughts

Margaret Low, AtlanticLIVE
Also in This Series
Education

Higher Education at a Crossroads: An Atlantic Next America Forum

March 22, 2017
Washington, DC

The Atlantic will convene key policymakers, state leaders, administrators, stakeholders and experts for a robust discussion about the future of postsecondary education policy.

Education

The Changing Face of Higher Education
An Atlantic Next America Forum

September 22, 2016
Washington, DC

The Atlantic convened policymakers, educators, employers, students and higher education experts to examine what the future of higher education should look like as demographic and economic changes continue to transform our nation.

Education

Early Childhood Education: The San Antonio Experience

March 9, 2016
San Antonio, TX

The Atlantic hosted Early Childhood Education: The San Antonio Experience, a Next America forum that brought together local and national leaders for a wide-ranging discussion about expanded access to full day pre-kindergarten in San Antonio and its national implications.
Upcoming Events
Technology

Franklin Foer In Conversation
with Hanna Rosin

September 14, 2017
Washington, DC

Franklin Foer will join Hanna Rosin for a conversation about his new book World Without Mind and how consolidation of knowledge and information has changed how we contemplate the world.

Health Care

Children and Cancer:
An Atlantic Forum

September 15, 2017
Washington, DC

The Atlantic will break down the latest in immunotherapy and how it is being used to help young patients survive and thrive. And moving beyond anecdotal evidence, we'll examine how can big data can be used to track how pediatric cancers impact aspects of health for survivors down the road.

Health Care

Cancer and the Community

September 20, 2017
Las Vegas, NV

The Atlantic will explore challenges such as Nevada's shortage of doctors and specialists and learn what can be done from researchers, experts, stakeholders, survivors and patients living with cancer.