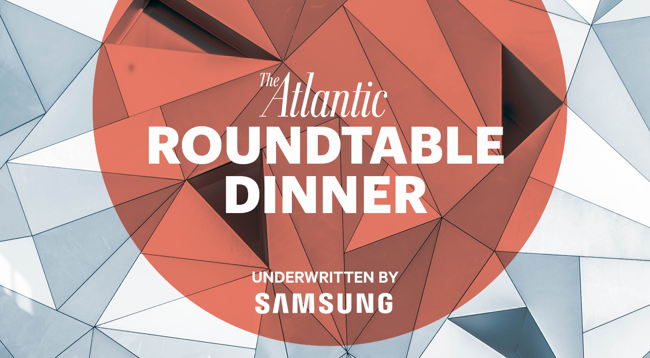 The Atlantic's Roundtable Dinner
December 18, 2017
New York City
The Atlantic hosted a Roundtable Dinner to explore the question of how technology can help to enhance our humanity.
As the relationship between humanity and technology evolves, many question the proper role of technology in our lives. While immeasurable progress has come from technology, how do we best employ that technology without letting it take over our lives? The more we use technology, the more it can learn from us. With developments in machine learning and artificial intelligence, how is technology being designed to be more human? What does the increase in the humanity
of technology mean for ours?
To view photos from the dinner, please visit our Facebook page
Presented by
Upcoming Events
Culture

The Atlantic at Sundance

January 24 – 27, 2020
Park City, UT, Utah

As a media sponsor of the 2020 Sundance Film Festival, The Atlantic will host a series of talks with filmmakers, actors, and industry experts, in conversation with Atlantic journalists.