Other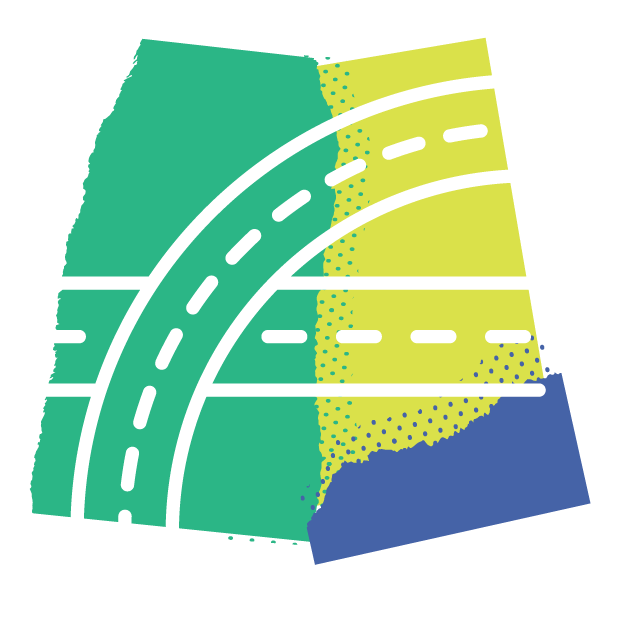 The Summit on Infrastructure and Transportation
December 6, 2017
Washington, DC
America's infrastructure is a vast network of roads, bridges, tunnels and railroads that keeps the economy moving. From the power grid to water systems and airports to schools, infrastructure is essential to our daily existence. It's what keeps the lights on, transit running and the country open for business – day in and day out.

The rapid pace of technological innovation has infiltrated our built environment, which has increasingly become more connected to high-speed internet as we hurdle head on into a data-centric and even autonomous future. And yet issues of maintenance and repair continue to chip away at the country's future.  

Where will investments come from to make these critical systems durable for long-term sustainability? Will there be bipartisan consensus to a federal overhaul, or will private sector pave the way? The Atlantic gathered policy makers, business leaders, innovators and experts to explore the future of our nation's infrastructure and transportation systems.
---
Watch full session videos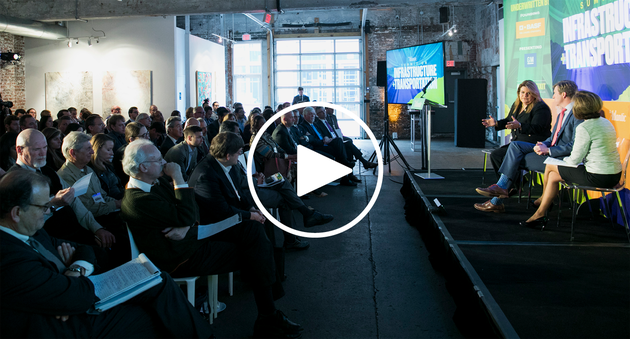 To see photos from this event, please visit our Facebook page.
Presented by
Agenda
Wednesday, December 06

9:00 a.m.

Welcome

Emily Akhtarzandi, Managing Director, AtlanticLIVE

9:05 a.m.

DC's Water Turnaround

George Hawkins, CEO and General Manager, DC Water
With Gillian White, Senior Associate Editor, The Atlantic

9:20 a.m.

The Puerto Rico Story

Representative Jenniffer González-Colón, Resident Commissioner (R), Puerto Rico
Christopher Krebs, Senior Official Performing the Duties of the Under Secretary, National Protection and Programs Directorate, Department of Homeland Security
With Kathleen Koch, Author and Journalist; Founder, LeadersLink

9:40 a.m.

Infrastructure in Critical Condition

James Dalton, Director, Civil Works, US Army Corps of Engineers
Kristina Swallow, President, American Society of Civil Engineers
With Steve Clemons, Washington Editor at Large, The Atlantic

10:05 a.m.

Breaking Through: A Transformation in Seattle*
Produced by our underwriter BASF CorporationJim Lindsay, Business Segment Manager, NAFTA Underground Construction, BASF Corporation
Secretary Roger Millar, Washington State Department of Transportation
With John Schmidt, Director, Marketing Communications, BASF Corporation

10:15 a.m.

Transportation around the Beltway

Jeff Marootian, Director, District Department of Transportation
Pete Rahn, Secretary of Transportation, State of Maryland
With Kathleen Koch, Author and Journalist

10:45 a.m.

Overcoming Roadblocks to an All-Electric Future*
Produced by our underwriter General MotorsPam Fletcher, Vice President, Global Electric Vehicles Program, General Motors
Philip B. Jones, Past President, National Association of Regulatory Utility Commissioners; Former Commissioner, Washington Utilities and Transportation Commission
With Britta Gross, Director, Advanced Vehicle Commercialization Policy, General Motors

10:55 a.m.

Driving Demand for Power

Genevieve Cullen, President, Electric Drive Transportation Association
Bill Kozek, Senior Vice President, Strategic Initiatives, Navistar
Joseph Okpaku, Vice President, Government Relations, Lyft
With Steve Clemons, The Atlantic

11:20 a.m.

Cities of the Future

Gary Hallgren, President, Arity
Derrick Ko, Co-Founder and CEO, Spin
Carey Anne Nadeau, Founder and CEO, Open Data Nation
With Gillian White, The Atlantic

11:45 a.m.

Closing Thoughts

Emily Akhtarzandi, AtlanticLIVE
Also in This Series
Energy/Sustainability

Blueprint

December 4, 2019
Washington, D.C.

The climate is changing. Will our aging infrastructure survive?

Summit on Infrastructure + Transportation

December 5, 2018
Washington, DC

America's infrastructure is a vast network of roads, bridges, tunnels, railroads and pipes and power lines that keeps the economy moving.

The Summit on Infrastructure and Transportation

December 8, 2016
Washington, DC

The Atlantic gathered policymakers, experts and innovators to lay out the issues and the way forward to bring America's infrastructure and transportation systems into the 21st century.