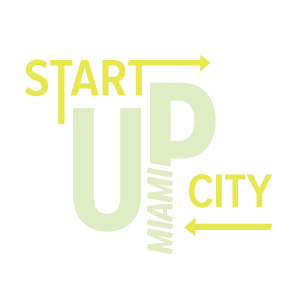 Start-Up City: Miami
March 30, 2015
Miami
Hosted in Partnership With

      ▼ Click the word "playlist" to access a full list of videos from this event.
The Atlantic and CityLab completed our annual trip to Miami, where we highlighted South Florida's high-growth (and high-profit) innovation while exploring the emerging models of entrepreneurship taking root in cities around the U.S. Across a day-long program, we asked: how can cities maximize their homegrown strengths and small business values, while attracting the outside resources to compete with their bigger peers?
New World Center
500 17th Street
Miami Beach, FL 33139
To view photos from the event, visit our Facebook page.
Presented by
Agenda
9:00 a.m. Guest Arrival and Registration
9:30 a.m. Opening Remarks
Margaret Low Smith, President, AtlanticLIVE
Matt Haggman, Program Director, Knight Foundation Miami
9:40 a.m. You Had Me at Hola: Unveiling Skype Translator
Vikram Dendi, Strategy Director & Technical Advisor, Microsoft Research
Interviewed by:Mary Louise Kelly, Contributing Editor, AtlanticLIVE
10:05 a.m. IDEAS OUT LOUD / How to Build a Better Business in Four Minutes a Day
Hal Gregersen, Executive Director of the Sloan Leadership Center, MIT
10:30 a.m. Hiring Up to Beat the Big Guys
John Ciancutti, Chief Product Officer, Coursera
Interviewed by: Steve Clemons, Washington Editor-at-Large, The Atlantic
10:55 a.m. Introduction to Feeding Ideas; MIAMI SOUP: Microgrant Finalist No. 1
11:00 a.m. How We Learn Today: Miami in the Classroom
Juha Mikkola, Co-Founder, Wyncode
Kiesha Moodie, Miami Managing Director of Alumni and Community Impact, Teach For America
Tracy LaFlamme Ortega, Founder and CEO, PREPWORKS
Jamie Rosenberg, Founder and CEO, ClassWallet
Moderated by: Derek Thompson, Senior Editor, The Atlantic
11:35 a.m. As Cuba Thaws, Will Entrepreneurship Heat Up?
Ric Herrero, Executive Director, #CubaNow
Natalia Martinez, Founder, The Awesome Foundation MIAMI / Regional Manager, EveryoneON
Moderated by: Mary Louise Kelly
12:00 p.m. Lunch
12:50 p.m. Remarks
Richard Florida, Editor at Large, CityLab
12:55 p.m. It Takes Two: Partner Up To Start Up
Jim McKelvey, Co-Founder, Square and LaunchCode
Interviewed by: Derek Thompson
1:10 p.m. Recruiting the Dream Team
Leandro Finol, Executive Director of The Idea Center, Miami Dade College
Rebecca Fishman Lipsey, CEO, Radical Partners; Member, State Board of Education
Natalia Napoleon de Bens, Co-Founder, Lemon City Tea Co.
Jim McKelvey
Moderated by: Derek Thompson
1:40 p.m. MIAMI SOUP: Microgrant Finalist No. 2
1:45 p.m. Delivering on Demand: How to Carve a Niche in a Competitive Market
Bastian Lehman, Co-Founder and CEO, Postmates
Interviewed by: Steve Clemons
2:10 p.m. A Rocky Road: What's Next for Lyft and Miami
Veronica Juarez, Director of Government Relations, Lyft
Interviewed by: Richard Florida
2:30 p.m. Does Where You Work Change How You Work? A Tale of Three Cities
Pandwe Gibson, Executive Director, EcoTech Visions
Bill Jacobson, Co-Founder and CEO, Workbar
Tamara Wendt, Managing Director, The LAB Miami
Moderated by: Jason Saltzman, Founder and CEO, AlleyNYC
2:55 p.m. MIAMI SOUP: Microgrant Finalist No. 3
3:00 p.m. Changing Course: Mapping Entrepreneurship's New Epicenters
Shaun Abrahamson, Co-Founder and CEO, Urban.Us
Nico Berardi, Managing Director, AGP Miami
Jon Gosier, Inventor and General Partner, Third Cohort Capital
Bedy Yang, Managing Partner for Brazil and Latin America, 500 Startups
Moderated by: Richard Florida
3:30 p.m. IDEAS OUT LOUD / Why I Moved To Miami
David Koretz, Founder and Chief Executive Officer, Plum
3:55 p.m. How are New Restaurants like Start-Ups? The Craft of Entrepreneurship
Tom Colicchio, Chef and Owner, Crafted Hospitality
Interviewed by: Richard Florida
4:25 p.m. Closing Remarks
4:30 p.m. Special Guests out of Overtown
4:35 p.m. Reception
Also in This Series
Economy/Business

Start-Up City: Miami

March 31, 2014
Miami, FL, Florida

The Atlantic and CityLab hosted the second-annual gathering of entrepreneurs and tech experts to explore models of "urban tech" taking root in Miami and across the world.

Economy/Business

Start-Up City: Miami

February 13, 2013
Miami, FL, Florida

On February 13, The Atlantic and The Atlantic Cities launched Start-Up City: Miami, gathering leading entrepreneurs and tech experts from London, New York, California, Kansas City, and more in Miami for a day of discussions about different aspects of the city's innovation ecosystem.
Upcoming Events
Health Care

Pulse: The Atlantic Summit on Health Care

July 15, 2020
Virtual Event

COVID-19 has exposed the longstanding inequities and deficiencies in our health care system.

Energy/Sustainability

Water Summit

July 21, 2020
Virtual Event

Some two million Americans lack consistent access to clean tap water.

Health Care

People v. Cancer

November 2020
Virtual Event

In its third edition of People v. Cancer, The Atlantic will illuminate stories from the frontlines of the cancer community, from the latest oncology breakthroughs to the power of the human experience.