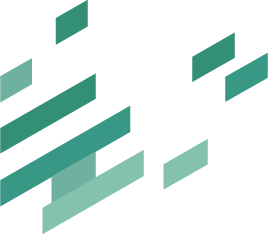 Aspen Ideas Festival Spotlight Health 2016
June 23 – 26, 2016
Aspen
Watch Event Video
Hosted in partnership with

Presented by the Aspen Institute in partnership with The Atlantic, the Aspen Ideas Festival is the nation's premier, public gathering place for leaders from around the globe and across many disciplines to present and discuss the ideas and issues that both shape our lives and challenge our times.
Spotlight Health returned to Aspen, Colorado, June 23-26, 2016, as the opening segment of the Aspen Ideas Festival. Celebrating its third year, Spotlight Health drew speakers and audience members from around the world to talk about the cutting-edge health issues of our times during three days of conversations, stories, films, interactive activities and more.
---


---
2016 Spotlight Health Programming Tracks
Breakthroughs
Technology and human ingenuity are partnering to propel health and medicine forward. Pioneers, scientists, and entrepreneurs, some fueled by the energy of youth, others steeped in the wisdom of experience, are using computing power, new tools and profound insights to advance prevention, unlock the key to longevity, repair genetic flaws, reinvent health systems and create a new normal for people living with once-devastating diseases. The future belongs to those with the courage to dream it and the skills to research, hack, engineer and design it into reality. What is on the horizon, and who is taking us there?
The Child
From infancy through childhood and adolescence, the early years of life determine the adults we become. Molding the next generation into vigorous, productive global citizens demands effective parenting, nourishment for the developing brain, ample time for play and smart choices about tough calls like genetic screening. A whole child needs stimulation, protection from danger, and the right medical care delivered at the right time. How do we allow children to thrive? What should older generations bequeath to the youngest one? What fosters resilience?
Future of Food: The Hype, Our Health
Nutritious and flavorful food is an essential ingredient of good health and joyful living. We're making strides against global malnutrition and fortifying basic foods with vitamins. Mission-driven restauranteurs are introducing kids to the land, urban gardens and farmer's markets are sprouting, and sustainability is the watchword. But debate rages on about what constitutes healthy eating, with full-fat milk back on the table, and supplements flying off the shelves, despite the disappointing science behind them. Where are the gaps between what we know and what we eat? How should nutrition science influence our choices?
Ethical Choices
As science and medicine transform the realm of the possible, ethical choices grow ever more complex. We are compelled to consider how to use fetal genetic testing; whether to pay people to become organ donors; how to design clinical trials in low-resource countries; how best to protect the autonomy of an aging population; and the role of the physician in assisted suicide. Resource limitations, religious beliefs, political structures, gender roles and cultural norms all shape the debates. What's the process for resolving tough ethical dilemmas? Are there "right" answers and who decides what they are?
Med School: Challenging the Status Quo
Medicine keeps improving as we learn more at the clinic and in the lab. Along the way, some treasured assumptions are falling by the wayside. Maybe we don't really need to drink eight glasses of water a day. Possibly the best way to prevent nut allergies is to feed children peanuts. Perhaps we shouldn't treat every cancer we detect. Data about our own bodies and health might actually belong to someone else. Learn what's true, what's a myth and why we sometimes can't tell the difference.
Presented by
Also in This Series
Aspen Ideas Festival 2020

June 27 – July 3, 2020
Aspen

Imagine some of the most inspired and provocative thinkers, writers, artists, business people, teachers, and other leaders — all gathered in a single place.

Health Care

Aspen Ideas: Health 2020

Aspen Ideas: Health is the conference where healthcare's biggest challenges meet its biggest thinkers.

Health Care

Aspen Ideas: Health

Aspen Ideas: Health is the opening segment of the annual Aspen Ideas Festival.