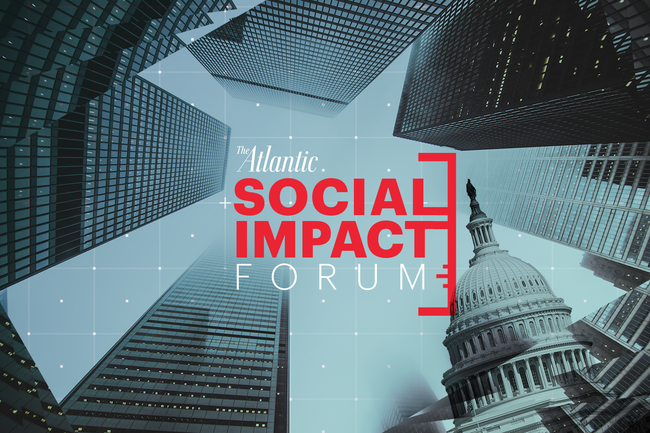 Social Impact Forum
December 7, 2017
Washington, DC
More than ever, American companies, fueled by passionate consumers and active investors, are working to promote social good as part of their bottom lines. At The Atlantic's Social Impact Forum, we heard from public and private sector leaders encouraging corporate behavior for impact.

At the Social Impact Forum we looked at the future of the social impact business model and asked how companies are working to make social impact part of their bottom line.
---
Watch full session videos: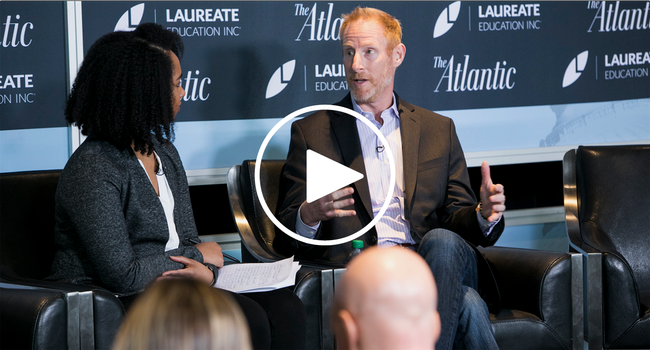 To see photos from this event, please visit our Facebook page.
Presented by
Agenda
Thursday, December 07

8:25 a.m.

Welcome

Margaret Low, President, AtlanticLIVE

8:30 a.m.

A View from The Hill

Rep. Jared Polis (D-CO)
With Steve Clemons, Washington Editor at Large, The Atlantic

8:50 a.m.

Beyond Responsibility

Sonal Shah, Director, Beeck Center for Social Impact & Innovation, Georgetown University
Sheila Herrling, Senior Vice President of Social Innovation, Case Foundation
Elizabeth Ramirez, Director, Arabella Advisors
Anna Walker, Senior Director, Global Policy and Advocacy, ‎Levi Strauss & Co.
With Gillian White, Senior Associate Editor, The Atlantic

9:15 a.m.

Lessons Learned as a Benefit Corporation**

Douglas L. Becker, Founder, Chairman & CEO, Laureate Education
With Cheryl L. Dorsey, President, Echoing Green
**This session is produced by our underwriter Laureate Education, and not by The Atlantic's editorial team.

9:25 a.m.

Building Creative Economies

Laura Callanan, Founding Partner, Upstart Co-Lab
Mary Stuart Masterson, Co-Founder, Stockade Works
With Rebecca Rosen, Senior Editor, The Atlantic

9:50 a.m.

The B Corp Movement

Jay Coen Gilbert, Co-Founder, B Lab
With Gillian White, The Atlantic

10:10 a.m.

Certifying Environmental Impact

Nneka Leiba, Director of Healthy Living Science, Environmental Working Group
Mahesh Ramanujam, President & CEO, U.S. Green Building Council
Fran Teplitz, Executive Co-Director, Business, Social Investing & Policy, Green America
With Steve Clemons, The Atlantic

10:35 a.m.

Closing Thoughts

Margaret Low, The Atlantic