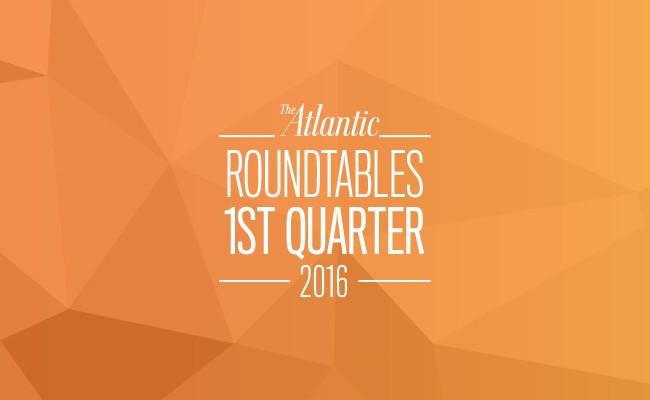 Roundtables 1st Quarter
January 1 – March 31, 2016
Multiple Cities
February 23, 2016
Roundtable Lunch underwritten by Blue Cross Blue Shield Association
This lunchtime discussion examined the changing landscape of health care and how to better control surging health care costs.   
---
March 15, 2016
Roundtable Dinner underwritten by National Pork Board
This roundtable dinner explored the challenge of antibiotics in the 21st century and current efforts to combat resistance.
---
March 24, 2016
Working Summit underwritten by NRG Energy
The breakfast conversation focused on supply and demand, new technology and the changing nature of urban energy consumption.
Presented by
Upcoming Events
Technology

The Big Story: The Sprawling Universe of QAnon

May 28, 2020
Virtual Event

Conspiracy theories have existed for centuries, threatening not just accepted facts, but the very idea that empirical truth exists at all.

Health Care

People v. Cancer

November 2020
New York City

In its third edition of People v. Cancer, The Atlantic will illuminate stories from the frontlines of the cancer community, from the latest oncology breakthroughs to the power of the human experience.

Economy/Business

Power of Purpose

November 2020
New York City

Can purpose help a company's bottom line?