Roundtable Dinner
November 12, 2014
Washington, DC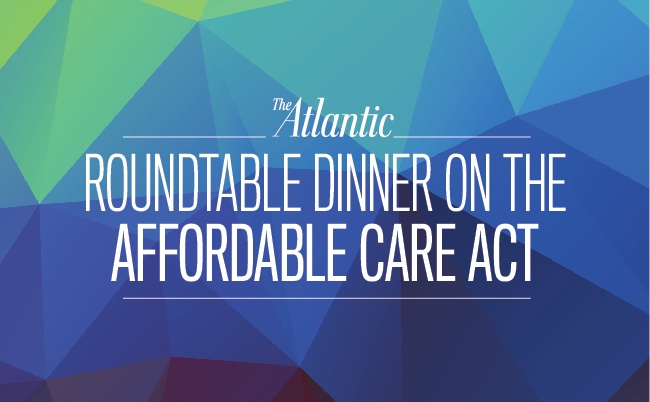 With the 2014 elections passed and 2015 open enrollment in the Affordable Care Act (ACA) exchanges on the horizon, The Atlantic convened a discussion on how the post-election political landscape will impact the ACA, the health care system, and patients. Since its passage four years ago, the ACA has remained at the center of national debate and plays an integral role in how we look at health care. In 2015, there will be many policy questions that require answers from newly elected politicians. How will newly elected (or re-elected) governors and members of Congress address health programs affecting millions of people and related budget questions?
What fixes are on the agenda in 2015? What must be done to ensure patients get the care they need and that innovations in care are available across the system? Attendees discussed the challenges and opportunities of the ACA, potential policy solutions, and the political realities that surround the issue.
Presented by
Upcoming Events
Health Care

Pulse: The Atlantic Summit on Health Care

July 15, 2020
Virtual Event

COVID-19 has exposed the longstanding inequities and deficiencies in our health care system.

Energy/Sustainability

Water Summit

July 21, 2020
Virtual Event

Some two million Americans lack consistent access to clean tap water.

Health Care

People v. Cancer

November 2020
Virtual Event

In its third edition of People v. Cancer, The Atlantic will illuminate stories from the frontlines of the cancer community, from the latest oncology breakthroughs to the power of the human experience.