Roundtable Dinner
November 12, 2014
Washington, DC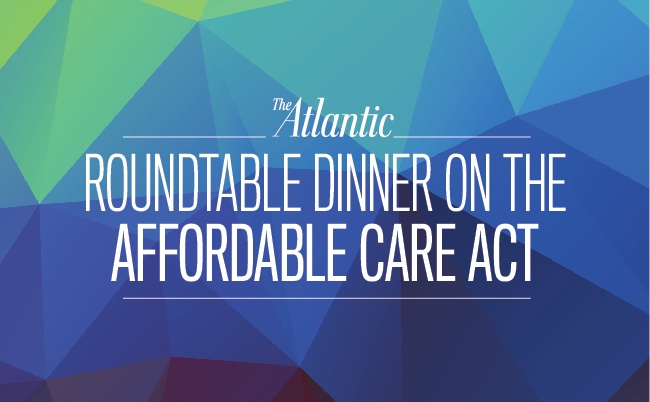 With the 2014 elections passed and 2015 open enrollment in the Affordable Care Act (ACA) exchanges on the horizon, The Atlantic convened a discussion on how the post-election political landscape will impact the ACA, the health care system, and patients. Since its passage four years ago, the ACA has remained at the center of national debate and plays an integral role in how we look at health care. In 2015, there will be many policy questions that require answers from newly elected politicians. How will newly elected (or re-elected) governors and members of Congress address health programs affecting millions of people and related budget questions?
What fixes are on the agenda in 2015? What must be done to ensure patients get the care they need and that innovations in care are available across the system? Attendees discussed the challenges and opportunities of the ACA, potential policy solutions, and the political realities that surround the issue.
Presented by
Upcoming Events
Economy/Business

Power of Purpose

November 19, 2019
New York City

How can business be a force for good?

Renewal Summit: Los Angeles

November 21, 2019
Los Angeles

In L.A., a thriving metropolis that is home to a rich diversity of people from all walks of life, we'll ask: what will it take to ensure quality of life and greater opportunity for all area residents?

Other

Innovators Lab: San Francisco

December 3, 2019
San Francisco, CA, California


What does it take to stay on top?