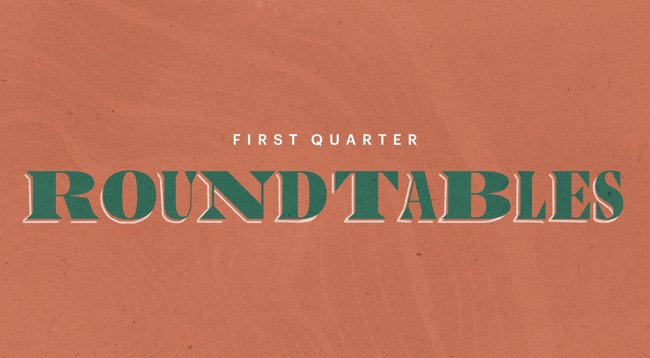 Roundtable Dinner First Quarter 2019
January 1 – March 31, 2019
Multiple Cities
March 6, 2019
Roundtable Dinner underwritten by Lenovo
Adjacent to Inclusion in the Workplace, The Atlantic convened experts in New York to discuss how companies can incorporate inclusivity practices into everything they do—from hiring to retention to product development.
---
March 21, 2019
Roundtable Dinner underwritten by Bristol Myers-Squibb
In conjunction with the Innovators Lab event series, this dinner explored how San Diego can succeed as a leader in biotechnology innovation.
---
March 21, 2019
Roundtable Dinner with support from MacArthur Foundation
Hosted adjacent to Race + Justice: New Orleans, this dinner conversation delved into what is required for New Orleans to build a criminal-justice system that promotes both fairness and safety.
Presented by
Upcoming Events
Culture

The Atlantic at Sundance

January 24 – 27, 2020
Park City, UT, Utah

As a media sponsor of the 2020 Sundance Film Festival, The Atlantic will host a series of talks with filmmakers, actors, and industry experts, in conversation with Atlantic journalists.