Roundtable Dinner
December 7, 2014
Washington, DC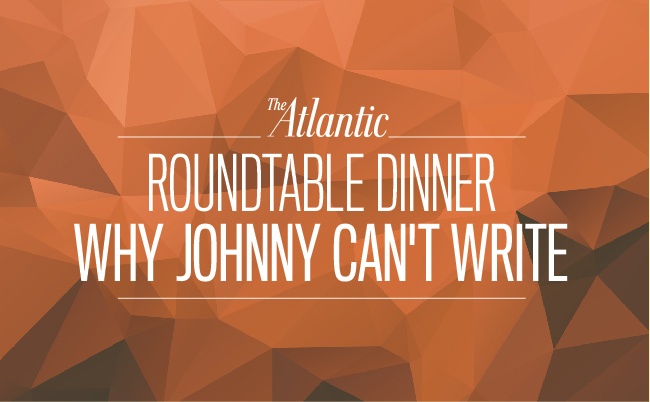 Teaching students the strategies to critically analyze what they read and express their ideas clearly in writing can have an impact that extends far beyond the classroom. Research shows that teaching methods grounded in writing development increase student comprehension of course material and contribute to closing the skill gap: regardless of socioeconomic background, mastery of the essential elements of independent critical thinking and evidence-based writing leads to higher performance across subjects and confidence in academic abilities, and also boosts student prospects for higher education. Yet in spite of these strong indicators, positioning critical analysis as a key focus area in the national education discussion proves to be a complicated task.
On

December 10th

, we convened leading experts and leaders in the education community for an intimate discussion centered on the importance of analytical writing skills. The gathering coincided with the submission period for the first annual
The Atlantic
and

College

Board

Writing Prize, which offered high school students the opportunity to receive cash prizes and have their work published in
The Atlantic
.
Presented by
Upcoming Events
Economy/Business

The Renewal Summit: Houston

November 13, 2018
Houston, TX, Texas

How can Houston's community leaders bring opportunity to all residents of the region?

Politics

What Do the Midterms Mean?
With The Atlantic's Politics Team

November 13, 2018
Washington, DC

The midterm elections could define one of the most pivotal periods in America's recent history. One week after the country votes, The Atlantic's top political reporters and editor-in-chief Jeffrey Goldberg take stock of the results and analyze what they mean for the president, policy, and politics leading up to the 2020 presidential campaign.


Tickets: $15 advance/$18 day of

Health Care

People v. Cancer

November 14, 2018
New York City

What will it take for humankind to conquer cancer?