Roundtable Dinner
December 7, 2014
Washington, DC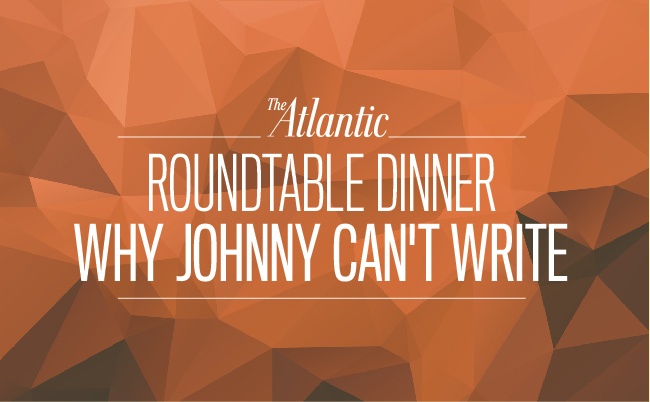 Teaching students the strategies to critically analyze what they read and express their ideas clearly in writing can have an impact that extends far beyond the classroom. Research shows that teaching methods grounded in writing development increase student comprehension of course material and contribute to closing the skill gap: regardless of socioeconomic background, mastery of the essential elements of independent critical thinking and evidence-based writing leads to higher performance across subjects and confidence in academic abilities, and also boosts student prospects for higher education. Yet in spite of these strong indicators, positioning critical analysis as a key focus area in the national education discussion proves to be a complicated task.
On

December 10th

, we convened leading experts and leaders in the education community for an intimate discussion centered on the importance of analytical writing skills. The gathering coincided with the submission period for the first annual
The Atlantic
and

College

Board

Writing Prize, which offered high school students the opportunity to receive cash prizes and have their work published in
The Atlantic
.
Presented by
Upcoming Events
Renewal Summit: Los Angeles

November 21, 2019
Los Angeles

In L.A., a thriving metropolis that is home to a rich diversity of people from all walks of life, we'll ask: what will it take to ensure quality of life and greater opportunity for all area residents?

Other

Innovators Lab: San Francisco

December 3, 2019
San Francisco, CA, California


What does it take to stay on top?

Energy/Sustainability

Blueprint

December 4, 2019
Washington, D.C.

The climate is changing. Will our aging infrastructure survive?