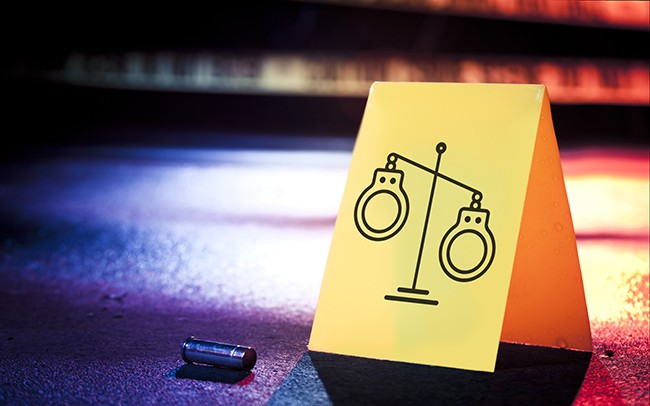 The Atlantic's Rethinking Crime and Punishment: A Next America Forum
July 26, 2016
Philadelphia
Across the country, cities and states are changing policies and procedures to address the challenges facing our criminal justice system. From reforming mandatory minimum sentences and reducing pretrial incarceration to creating diversion programs and addressing racial disparities, there is growing bipartisan support to tackle the overuse and misuse of jails. For Philadelphia, the urgency to bring reform is even greater.
With nearly seven of every thousand city residents behind bars, Philadelphia has the highest incarceration rate of the country's 10 largest cities. The city has recently embarked on an effort to reduce the prison population by 34% over the next three years. What are the solutions Philadelphia is exploring and what other strategies are being considered nationally?
The Atlantic engaged with city leaders, law enforcement officials, advocacy groups, academics and former inmates for a robust conversation about the crisis of mass incarceration.
This Forum is funded by a grant from the John D. and Catherine T.
MacArthur Foundation's Safety and Justice Challenge.
Presented by
Upcoming Events
Education

We The People
Featuring Georgetown University's
John J. DeGioia and
The Atlantic's Steve Clemons

March 7, 2017
Washington, DC

In a series of conversations, The Atlantic will explore civitas, the contract binding all citizens together.

Education

The Formative Years: What's Next for Early Care and Education? An Atlantic Next America Forum

March 8, 2017
Washington, DC

In this Next America forum, The Atlantic will convene key policymakers, local officials, stakeholders and experts to examine the future of early care and education policy.

Culture

Atlantic Exchange featuring Helene Cooper and Jeffrey Goldberg

March 13, 2017
Washington, DC

New York Times correspondent Helene Cooper will join The Atlantic's  Editor in Chief Jeffrey Goldberg to discuss her new book on work of Liberian President Ellen Johnson Sirleaf and her successful mobilization of a coalition built on the grassroots foundation of female voters.