Resistance: The Antibiotics Challenge,
An Atlantic Forum
March 16, 2016
Washington, D.C.
Since their discovery, antibiotics have proved to be extremely successful in curing disease; illnesses that were once fatal are now easily treatable. But now, health leaders are raising the alarm over the potential overuse of antibiotics in people and food animals, which has led to the evolution of drug resistant bacteria. According to the Centers for Disease Control and Prevention, antibiotic resistance affects more than two million in the U.S. and is responsible for the deaths of more than 23,000 Americans each year.
In this forum, The Atlantic brought together key leaders to tackle the challenge of antibiotics in the 21st century. How can we best ensure the responsible use of antibiotics? Are regulations guiding the use of antibiotics in food animals sufficient to tackle growing antibiotic resistance? What is the likely impact on the meat industry as many fast food chains move toward phasing out the use of meat raised with antibiotics? What are the public health implications of the impending crisis in antibiotics effectiveness?
---
Watch full session videos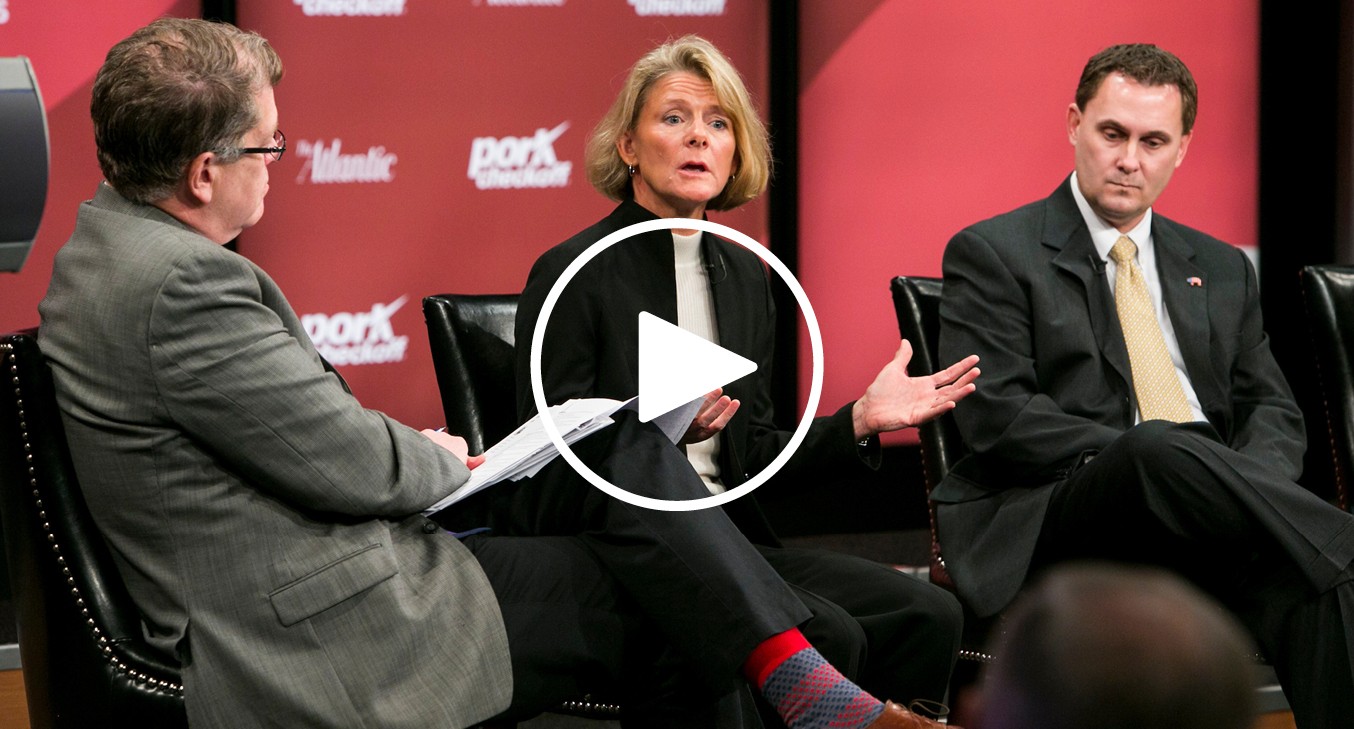 ---
To see photos from this event, please visit our Facebook page.
Presented by
Speakers
Beth Bell

Director, National Center for Emerging and Zoonotic Infectious Diseases

Center for Disease Control and Prevention (CDC)

Georges Benjamin

Executive Director

American Public Health Association

Steve Clemons

Washington Editor at Large

The Atlantic

Christine Daugherty

Vice President, Sustainable Food Production

Tyson Foods

Barry I. Eisenstein

Distinguished Physician, Antimicrobials

Merck

Colby Ferguson

Small Farmer and Director of Government Relations

Maryland Farm Bureau

Wanda Filer

President

American Academy of Family Physicians (AAFP)

William T. Flynn

Deputy Director for Science Policy, Center for Veterinary Medicine

FDA

Susan Vaughn Grooters

Policy Analyst

Keep Antibiotics Working

@SGrooters

Christine Hoang

Assistant Director of the Division of Animal and Public Health

American Veterinary Medical Association (AVMA)

Kathy Talkington

Project Director, Antibiotic Resistance Project

Pew Charitable Trusts
Agenda
Wednesday, March 16

8:30 a.m.

Welcome

Emily Akhtarzandi, Managing Director, AtlanticLIVE
John Johnson, Chief Operating Officer, National Pork Board

8:40 a.m.

Identifying Resistance

Beth Bell, Director, National Center for Emerging and Zoonotic Infectious Diseases, Center for Disease Control and Prevention
William T. Flynn, Deputy Director for Science Policy, Center for Veterinary Medicine, U.S Food and Drug Administration
With Steve Clemons, Washington Editor at Large, The Atlantic

9:10 a.m.

Farm to Table

Christine Daugherty, Vice President of Sustainable Food Production, Tyson Foods
Colby Ferguson, Hog Farmer; Government Relations Director, Maryland Farm Bureau
Susan Vaughn Grooters, Policy Analyst, Keep Antibiotics Working Coalition
Christine Hoang, Assistant Director of the Division of Animal and Public Health, American Veterinary Medical Association
With Steve Clemons

9:40 a.m.

Efficacy: Treating with Antibiotics

Georges Benjamin, Executive Director, American Public Health Association
Barry I. Eisenstein, Distinguished Physician, Antimicrobials, Merck
Wanda Filer, President, American Academy of Family Physicians
Kathy Talkington, Director, Antibiotics Resistance Project, Pew Charitable Trusts
With Steve Clemons

10:10 a.m.

Closing Remarks

Emily Akhtarzandi