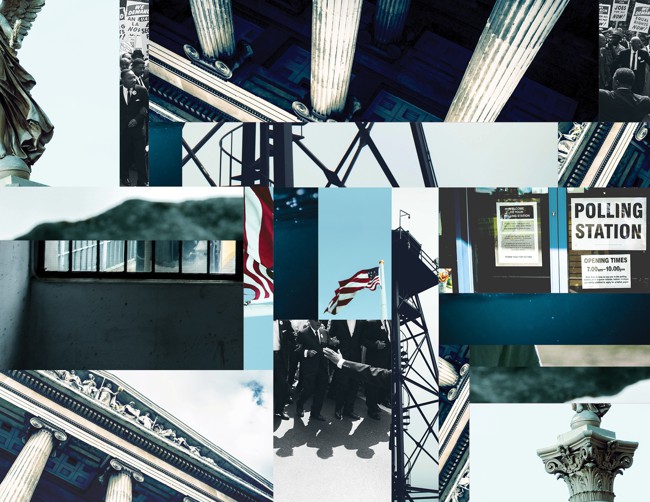 Race + Justice
Roundtable Conversations
January 1, 2016 – March 31, 2019
Multiple Cities
Hosted in Partnership With

As part of the Race + Justice series, The Atlantic has convened roundtable dinners in eight cities with policymakers, community members and the news media. At each gathering, a senior Atlantic journalist guides an in-depth, on-the-record conversation on the state of justice in the local community.
At our most recent dinner, in New Orleans on March 21, the guests discussed how to improve the criminal justice system. While there was a wide range of viewpoints around the table, several themes emerged: the need for increased access to mental-health care, the myriad ways in which young people, particularly black youth, can be caught in the system, and the need to correct misconceptions about crime in the city.
Here, some notes on those themes:
MENTAL HEALTH CARE Since the closure of Charity Hospital following Hurricane Katrina, New Orleans has lacked crisis centers for the mentally ill. One dinner attendee, Janet Hays, the founder of Healing Minds NOLA, a group that advocates for mental health treatment, spoke about how the mentally ill are funneled into the local jail. Sheriff Marlin Gusman of Orleans Parish addressed his plan for expanding mental health treatment in the jail, while other dinner attendees stressed the importance of providing community-based treatment.
HELPING YOUNG PEOPLE Once a young person enters the criminal justice system, escaping can be nearly impossible. One dinner participant, Deon Haywood, executive director of Women with a Vision, a local nonprofit, told the story of a young woman, living on her own since she was 14, who had been repeatedly charged with prostitution. She finally secured a job in retail but was fired when her employer discovered the charges in a background check. By then, she was pregnant and felt that she had nowhere to turn for legitimate employment. Other attendees talked about the barriers faced by the formerly incarcerated in securing education and housing.  
GETTING FACTS RIGHT Dinner attendees also discussed misconceptions about the true rate of violent crime in New Orleans and how that can affect policy-making. Jeff Asher, a crime analyst with the New Orleans City Council, shared the latest data, while Councilman Jason Williams said that the perception of safety is not always correct and stressed the importance of communicating the facts to the public.
While the Race + Justice dinners are small, the impact can be big. Here, a few comments from attendees over the last three years in St. Louis, Charlotte, West Palm Beach, Milwaukee, Houston, Tucson, San Francisco, and Portland, Ore.
"The dinner was very relevant and timely for what I do—to consider structural and implicit racism and how that intersects with homelessness and the criminal justice system. ... I loved the opportunity to be a part of this." -- Eva Thibaudeau-Graczyk, Chief Program Officer for Houston's Coalition for the Homeless, May 2018
"The follow-up ... has already been happening. It opened up an opportunity to work with the United Way of Milwaukee, for example, and Chief Morales of the Milwaukee Police Department. We're in a building phase, and the roundtable helped build momentum." -- Juan Baez, then the director of Black and Latino Male Achievement, Milwaukee Public Schools, March 2018
"After the Charlotte roundtable and event, I regularly consult The Atlantic for its reporting on criminal justice to inform my work." -- Angaza Laughinghouse of Southern Coalition for Social Justice, October 2017
Presented by