Culture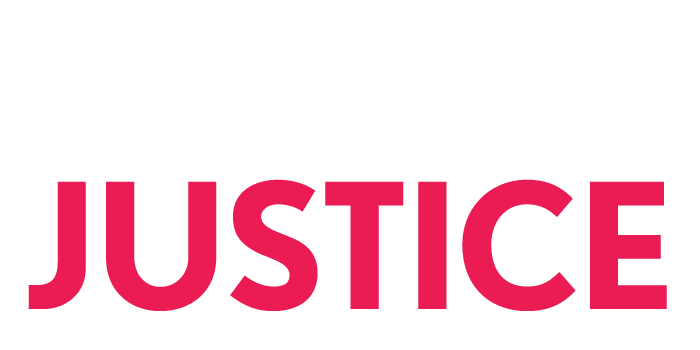 Race + Justice: Charlotte
October 17, 2017
Charlotte, NC
While the 2016 shooting of Keith Lamont Scott gained national attention, the city of Charlotte and the state of North Carolina have long grappled with issues of racism and inequality in the criminal justice system, and in related institutions, from schools to the voting booth.
Taking into account the political, historical and demographic currents that shape the story of race in America—and in Charlotte—The Atlantic  posed the question: What would "liberty and justice for all" actually look like in Charlotte?
This event is the third in The Atlantic's annual Race and Justice Summit series, which explores racial disparities in justice and access across the country.
---
Watch full event videos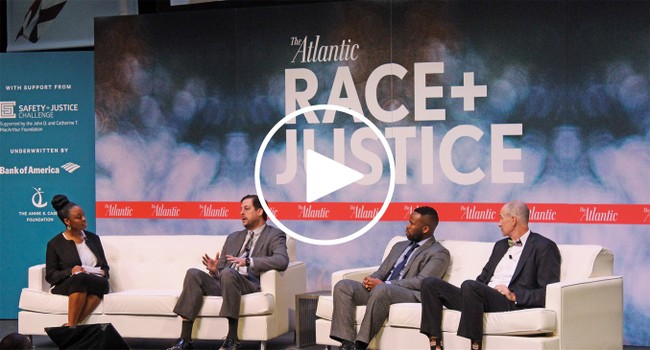 Booth Playhouse at Founders Hall
130 North Tryon Street
Charlotte, NC 28202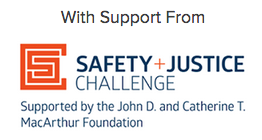 Presented by
Agenda
Tuesday, October 17

9:00 a.m.

Welcome

Margaret Low, President, AtlanticLIVE
Andrew Plepler, Global Head of Environmental, Social and Governance, Bank of America

9:05 a.m.

Confronting History: Monuments and the Confederacy

Bree Newsome, Artist and Human Rights Activist


With

Vann Newkirk II, Staff Writer, The Atlantic

9:30 a.m.

Race and Justice in Mecklenburg County

Kevin Tully, Public Defender, Mecklenburg County
Robyn Withrow, Assistant District Attorney, Mecklenburg County
Chief District Judge Regan Miller
Robert Dawkins, State Organizer, SAFE Coalition NC
Marcus Kirkman Sr.,Life & Wellness Coach, DASH Mentoring
With Ron Brownstein, Senior Editor, The Atlantic

10:10 a.m.

*Underwriter Perspective from MacArthur Foundation Safety and Justice Challenge*

Pamela Lattimore, Director, Center for Justice, Safety and Resilience, RTI International
Laurie Garduque, Criminal Justice Program Director, The John D. and Catherine T. MacArthur Foundation

10:20 a.m.

The Power of Art

Annabel Manning, Resident Teaching Artist, Jail Arts Initiative


With

Adrienne Green, Assistant Editor, The Atlantic

10:35 a.m.

The Police and the Community

Kerr Putney, Chief of Police, Charlotte-Mecklenburg Police Department


With

Vann Newkirk II, The Atlantic

11:00 a.m.

Reforming Juvenile Justice: What's Next?

Louis Trosch, District Court Judge, 26th Judicial Circuit; Co-Chair, Race Matters for Juvenile Justice
Ricky Watson, Co-Director, Youth Justice Project of the Southern Coalition for Social Justice
Eric Zogry, North Carolina State Juvenile Defender, Office of Indigent Defense Services
With Adrienne Green, Assistant Editor, The Atlantic

11:30 a.m.

Creating a More Equitable Charlotte

Brenda Tindal, Historian, Levine Museum of the New South
James Ford, Program Director, Public School Forum; Co-Chair, Leading on Opportunity
Oliver Merino, Community Advocate, Charlotte Center for Legal Advocacy
Lee Cochran, Senior Vice President, Laurel Street


With

Ron Brownstein, The Atlantic

12:15 p.m.

Closing Thoughts

Margaret Low, AtlanticLIVE
Also in This Series
Race, Justice & Equity

October 30, 2020
Virtual Event

We'll explore how to reform, and possibly rebuild, a criminal justice system that has for too long been based on racial inequities.

Politics

Race + Justice: Pittsburgh

June 14, 2019
Pittsburgh, PA

When it comes to criminal justice reform, Pittsburgh is at a crossroads.

Race + Justice
Roundtable Conversations

June 13, 2019
Pittsburgh, PA

As part of the Race + Justice series, The Atlantic has convened roundtable dinners in nine cities with policymakers, community members and the news media. At each gathering, a senior Atlantic journalist guides an in-depth, on-the-record conversation on the state of justice in the local community.