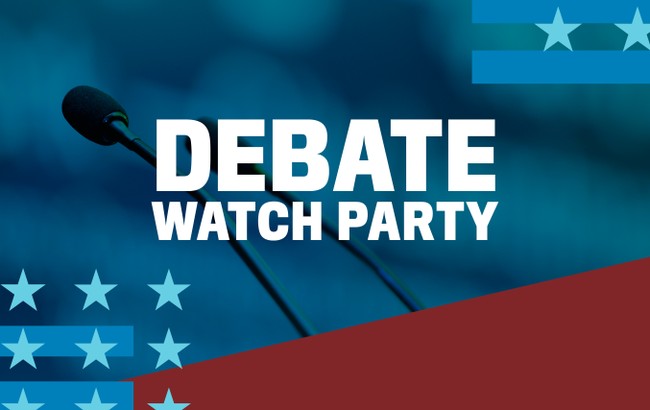 Presidential Debate Watch Party
October 19, 2016
Las Vegas
Against the backdrop of Las Vegas, the final Presidential debate between Donald Trump and Hillary Clinton concludes what has been one of the most unconventional campaign trails to the White House.

The Atlantic and Pearson hosted a live debate watch party following our Next America forum, "Confronting the Skills Gap: Defining the New Nevada," which spotlighted how rapid demographic shifts taking place in the state are impacting education and workforce development.
The Venue Las Vegas
750 E. Fremont Street
Las Vegas, NV 89101
Presented by
Upcoming Events
Health Care

The Big Story: How the Virus Won

August 13, 2020
Virtual Event

Atlantic staff writer Ed Yong has spoken with more than 100 experts since the early stages of the pandemic.

Thrive: The Children's Summit

August 25, 2020
Virtual Event

The children of today are facing a challenging world, one that is complicated by technology and threatened by forces outside their control.

The Atlantic Festival

September 21 – 24, 2020
Virtual Event

Expect to be challenged. Expect to be entertained. Expect the unexpected.