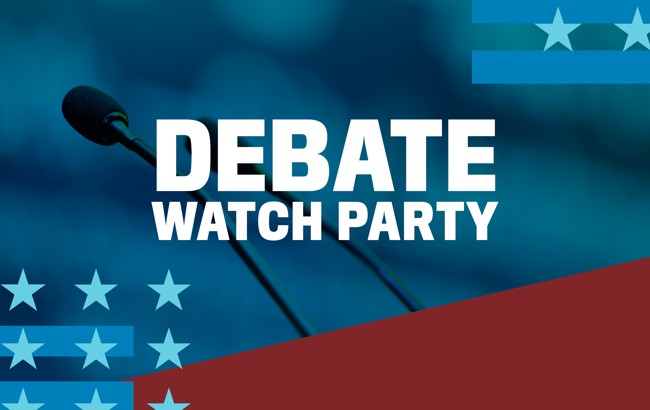 Presidential Debate Watch Party
October 19, 2016
Las Vegas
Against the backdrop of Las Vegas, the final Presidential debate between Donald Trump and Hillary Clinton concludes what has been one of the most unconventional campaign trails to the White House.

The Atlantic and Pearson hosted a live debate watch party following our Next America forum, "Confronting the Skills Gap: Defining the New Nevada," which spotlighted how rapid demographic shifts taking place in the state are impacting education and workforce development.
The Venue Las Vegas
750 E. Fremont Street
Las Vegas, NV 89101
Presented by
Upcoming Events
Culture

The Atlantic Festival

September 24 – 26, 2019
Washington, DC

Experience The Atlantic.

Health Care

Innovators Lab: Philadelphia

October 16, 2019
Philadelphia

How can Philadelphia compete with other major East Coast cities for talent and capital in the life sciences?

CityLab 2019

October 27 – 29, 2019
Washington, DC

CityLab is a celebration of urban life, bringing together mayors from around the world, along with policymakers and business leaders, artists and activists.