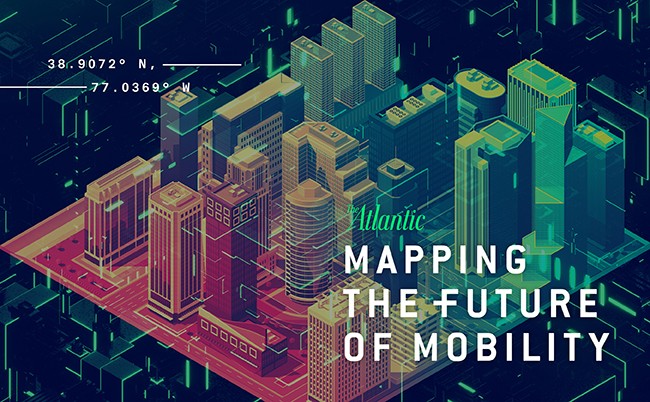 Mapping the Future of Mobility
May 16, 2017
Washington, DC
Technology — from autonomous vehicles to traffic sensors — is poised to radically redefine mobility and change the landscape of cities in the 21st century. But moving from current transit infrastructure to what comes next involves solving a wide array of technological, regulatory and design challenges requiring the input and collaboration of stakeholders from across public and private sectors. What might the future of mobility look like, and how will that vision be shaped by tech and automotive industry leaders, governments, city planners and the public at large?
---
Watch full session videos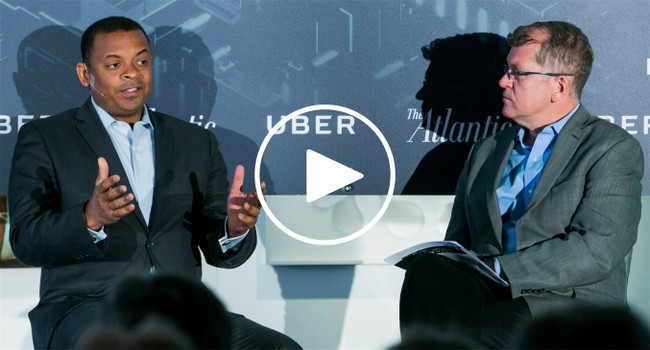 Presented by
Agenda
Note: All times are ET and agenda is subject to change
Tuesday, May 16

8:40 a.m.

Welcome

Margaret Low, President, AtlanticLIVE

8:45 a.m.

What's Coming Down the Pike?

Linda Bailey

, Executive Director, National Association of City Transportation Officials


Michelle Quadt

, Advisor, Capital Projects & Infrastructure, McKinsey & Company


Reginald Viray

, Research Associate, Virginia Tech Transportation Institute


With Alexis Madrigal, Staff Writer, The Atlantic

9:10 a.m.

Uber and the Future of American Infrastructure , produced by our underwriter Uber

Andrew Salzberg, Head of Transportation Policy and Research, Uber
* This session was produced by our underwriter and not by The Atlantic's editorial team.

9:20 a.m.

Snapshot: Los Angeles

Seleta Reynolds, General Manager, Los Angeles Department of Transportation
With Steve Clemons, AtlanticLIVE

9:35 a.m.

Partnering for the Future

Gabe Klein

, Co-Founder, CityFi / Former Transit Commissioner, Chicago and Washington, DC  


Carrie Morton

, Deputy Director, Mcity


Darnell Grisby,

Director of Policy Development and Research, American Public Transportation Association


With Gillian White, Senior Associate Editor, The Atlantic

10:00 a.m.

Connecting the Country

The Hon.

Anthony Foxx
With Steve Clemons, Washington Editor at Large, The Atlantic

10:25 a.m.

Closing Thoughts

Margaret Low, AtlanticLIVE
Upcoming Events
Health Care

The Atlantic's Health Equity Summit

June 22, 2021
Virtual Event

The Atlantic will explore what the health-care system is doing to improve health outcomes for all Americans across race, age, gender and sexual orientation.

Economy/Business

Power of Purpose

July 20, 2021
Virtual Event

The Atlantic will explore the power of the business voice in 2021, the tension between purpose and profit, and how actions speak louder than words.

The Atlantic Festival

September 2021
Virtual Event

The Atlantic Festival returns Fall 2021.