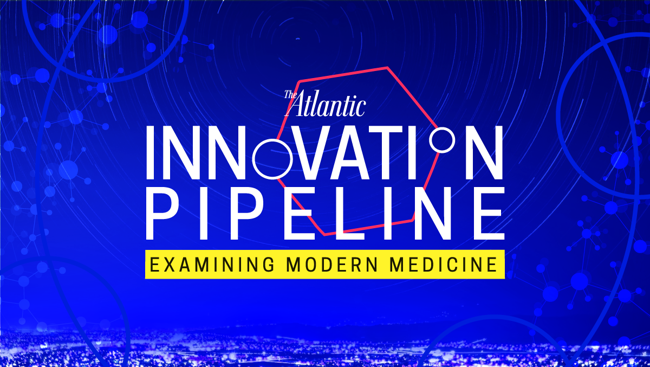 Innovation Pipeline: Examining Modern Medicine
August 1, 2017
San Francisco
With changing technological advances as part of its DNA, San Francisco is turning its attention to medicine. As it does, ideas sourced by nearby talent pools and ample venture capital investment will strengthen the innovation pipeline bringing about new breakthroughs in medicine.
In the third event of the "Examining Modern Medicine" series, The Atlantic will gather stakeholders, original thinkers and trailblazers from the nation's innovation capital to explore what it means to put the bio into biotech. Where is the industry headed and what are the moonshots coming out of the Bay Area that could change the world of medicine?
8:00 — 11:00 am PT
Terra Gallery
511 Harrison Street
San Francisco, CA 94105
Presented by
Upcoming Events
CityLab Baltimore

August 2, 2017
Baltimore, MD

CityLab Baltimore will convene top urban stakeholders from around the country to discuss some of the most pressing issues US cities face.

Washington Ideas

September 25 – 28, 2017
Washington, DC

For its ninth year, the Washington Ideas Forum will convene the nation's leaders, from politics and government to business and culture for two days of idea sharing and thought provoking conversation.

CityLab

October 22 – 24, 2017
Paris

The Atlantic, The Aspen Institute and Bloomberg Philanthropies will convene mayors and city practitioners from across the world for conversations on the future of cities.