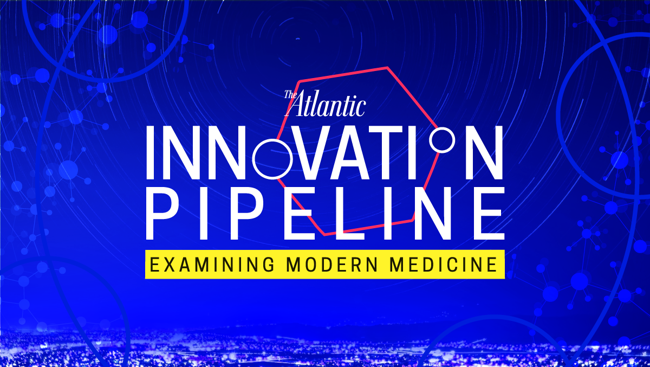 Innovation Pipeline: Examining Modern Medicine
August 1, 2017
San Francisco
With changing technological advances as part of its DNA, San Francisco is turning its attention to medicine. As it does, ideas sourced by nearby talent pools and ample venture capital investment will strengthen the innovation pipeline bringing about new breakthroughs in medicine.
In the third event of the "Examining Modern Medicine" series, The Atlantic gathered stakeholders, original thinkers and trailblazers from the nation's innovation capital to explore what it means to put the bio into biotech. Where is the industry headed and what are the moonshots coming out of the Bay Area that could change the world of medicine?
---
Watch full session videos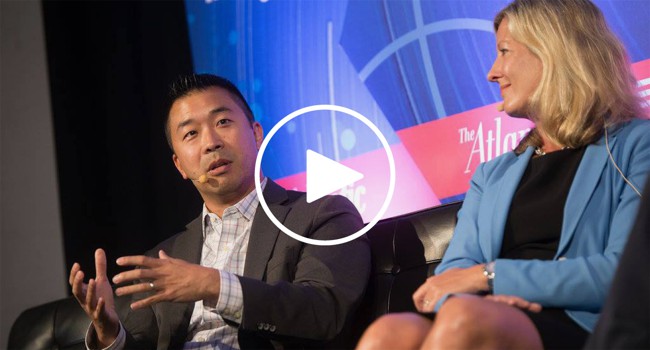 Presented by
Agenda
Tuesday, August 01

8:30 a.m.

Welcome

Margaret Low, President, AtlanticLIVE

8:35 a.m.

The Innovation Landscape

Regis Kelly, OBE, Executive Director, QB3; Byers Family Distinguished Professor, UCSF
Sara Radcliffe, President and CEO, California Life Sciences Association
Harold Selick, Vice Chancellor, Business Development, Innovation and Partnerships, UCSF
With Alexis Madrigal, Staff Writer, The Atlantic

9:05 a.m.

Putting the Bio in Biotech: The Challenges and Future of Biopharmaceuticals*

Nils Lonberg, Senior Vice President, Oncology Discovery Biology, Bristol-Myers Squibb
With Ron Leuty, Biotech Reporter, San Francisco Business Times

9:15 a.m.

Making a Bet on Biotech

Leon Chen, Venture Partner, OrbiMed
Carol Gallagher, Partner, New Enterprise Associates Inc.
Andrew Schiff, ManagingPartner, Aisling Capital
With Steve Clemons, Washington Editor at Large, The Atlantic

9:45 a.m.

The Biotech Players

Cary Gunn, CEO and Founder, Genalyte
Sean Harper, Executive Vice President, Research and Development, Amgen
Gabe Otte, CEO and Co-Founder, Freenome
Lynn Seely, CEO, Myovant Sciences
With Alexis Madrigal, The Atlantic

10:15 a.m.

What Consumers Want

Robin Thurston, CEO, Helix
With Christina Farr, Health and Technology Reporter, CNBC

10:35 a.m.

The Marriage of Big Data and Health

Robert Califf, Advisor, Verily Life Sciences; Professor of Medicine, Duke University; Former Commissioner, FDA
With Steve Clemons, The Atlantic

11:00 a.m.

Closing Thoughts

Margaret Low, AtlanticLIVE
Upcoming Events
Food

Harvest: Transforming the Food We Eat

February 15, 2018
New York City

In a conversation about the future of food, The Atlantic will convene the farmers and foodies, techies and tinkerers developing the culinary discoveries of tomorrow.

Health Care

PULSE: The Atlantic Summit on Health Care

Drawing from leading thinkers across the country, in combination with Boston's revered medical community, The Atlantic will uncover the stories of patients and families, experts and professionals to explore the state and future of health care.