Technology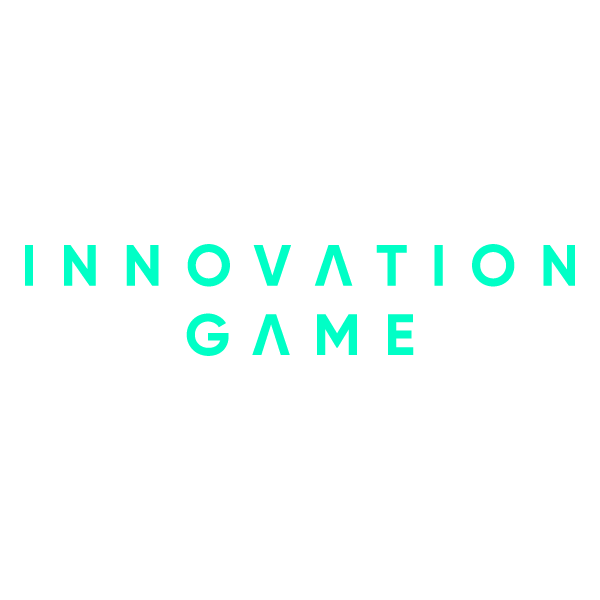 The Innovation Game
November 7, 2017
Washington, DC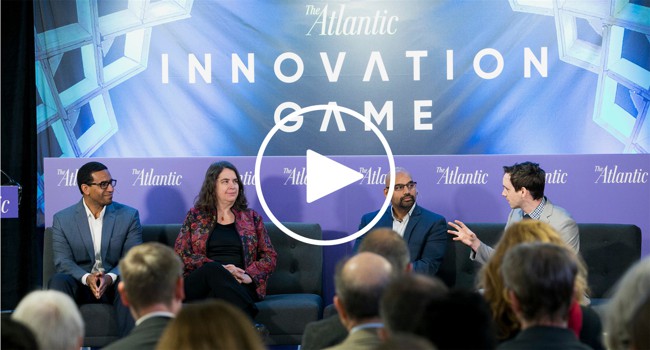 A world where machines think for themselves is not science fiction: it is tomorrow's reality. As robots get smarter, cars learn to drive themselves and virtual and augmented reality take us to new places, how will our lives change? Who are the designers of our future? How are the inventions of today meeting the demands of tomorrow? What is the DNA of innovation? And where does creativity begin? Join The Atlantic as we convene visionaries to highlight the innovations shaping and reshaping our world.
Alley powered by Verizon
2055 L Street, NW
Washington, DC 20036
To view photos from this event, please visit our Facebook page
Presented by
Agenda
Tuesday, November 07

8:30 a.m.

Welcome

Margaret Low, President, AtlanticLIVE

8:35 a.m.

The Humanity of Technology

Marie desJardins, Professor of Computer Science, University of Maryland, Baltimore County
Ashley Llorens, Chief, Intelligent Systems Center, Johns Hopkins University Applied Physics Laboratory
Naveen Rao, Corporate Vice President and General Manager, Artificial Intelligence Products Group, Intel Corporation
With Derek Thompson, Senior Editor, The Atlantic

9:00 a.m.

Snapshot: Eyes on the Road

Austin Russell, Chief Executive Officer, Luminar Technologies

9:05 a.m.

Hands off the Wheel: Going Driverless

Alain Kornhauser, Professor and Faculty Chair, Princeton Autonomous Vehicle Engineering
David Silver, Head of Self-Driving Cars, Udacity
With Gillian White, Senior Associate Editor, The Atlantic

9:30 a.m.

Augmented Reality: A Vision of Empathy

Asad J. Malik, Augmented Reality Artist and Bennington College Junior
With Derek Thompson, The Atlantic

9:50 a.m.

Virtual Reality: Coming Into Focus

Jonathan Faunce, Creative Director, HTC Vive
Christine Cattano, Global Head of VR, Framestore VR Studio
With Steve Clemons, Washington Editor at Large, The Atlantic

10:15 a.m.

Betting the Farm...on the Future*

Kyle Welborn, Managing Director, Yield Lab Opportunity Fund
With Bob Reiter, Global Vice President, Research & Development Integration Strategy, Monsanto

*This session is produced by our underwriter Monsanto

10:25 a.m.

X and the Science of Radical Thinking

Derek Thompson, The Atlantic

10:30 a.m.

The DNA of Innovation

Kate Goodall, Chief Executive Officer, Halcyon
Matt Keller, Senior Director of Global Learning, XPRIZE
Jennifer O'Daniel, Investment Director, CIT GAP Funds
With Steve Clemons, The Atlantic

10:55 a.m.

Closing Thoughts

Margaret Low, The Atlantic
Underwriters
Contributing Level

Upcoming Events
Economy/Business

Power of Purpose

November 19, 2019
New York City

How can business be a force for good?

Renewal Summit: Los Angeles

November 21, 2019
Los Angeles

In L.A., a thriving metropolis that is home to a rich diversity of people from all walks of life, we'll ask: what will it take to ensure quality of life and greater opportunity for all area residents?

Other

Innovators Lab: San Francisco

December 3, 2019
San Francisco, CA, California


What does it take to stay on top?