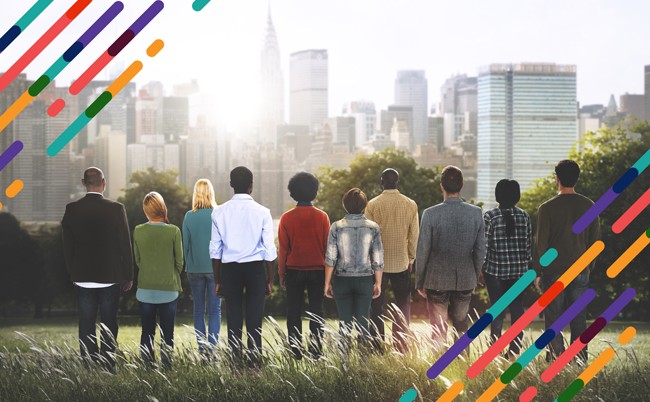 Healthy Cities, Healthy Towns:
An Atlantic Forum
September 26, 2016
Washington, DC
The World Health Organization defines health as a state of complete physical, mental, and social well-being. Given the wide range of factors that impact health, it should come as no surprise that healthy communities are a critical foundation for healthy citizens. Healthy communities continuously improve both their physical and social environments, and are designed and built to improve the quality of life for all people who live within their borders.
While incidence of disease within the city limits is one yardstick for measuring a given community's health, a host of other factors also matter. Walkability, green space, access to healthy food, public safety, educational opportunities, and quality policing are among the many ingredients which together create a vibrant and healthy community. At this forum, The Atlantic  convened public health experts and municipal leaders from across the country to showcase proven strategies for achieving healthier communities nationwide.
---
Watch full session videos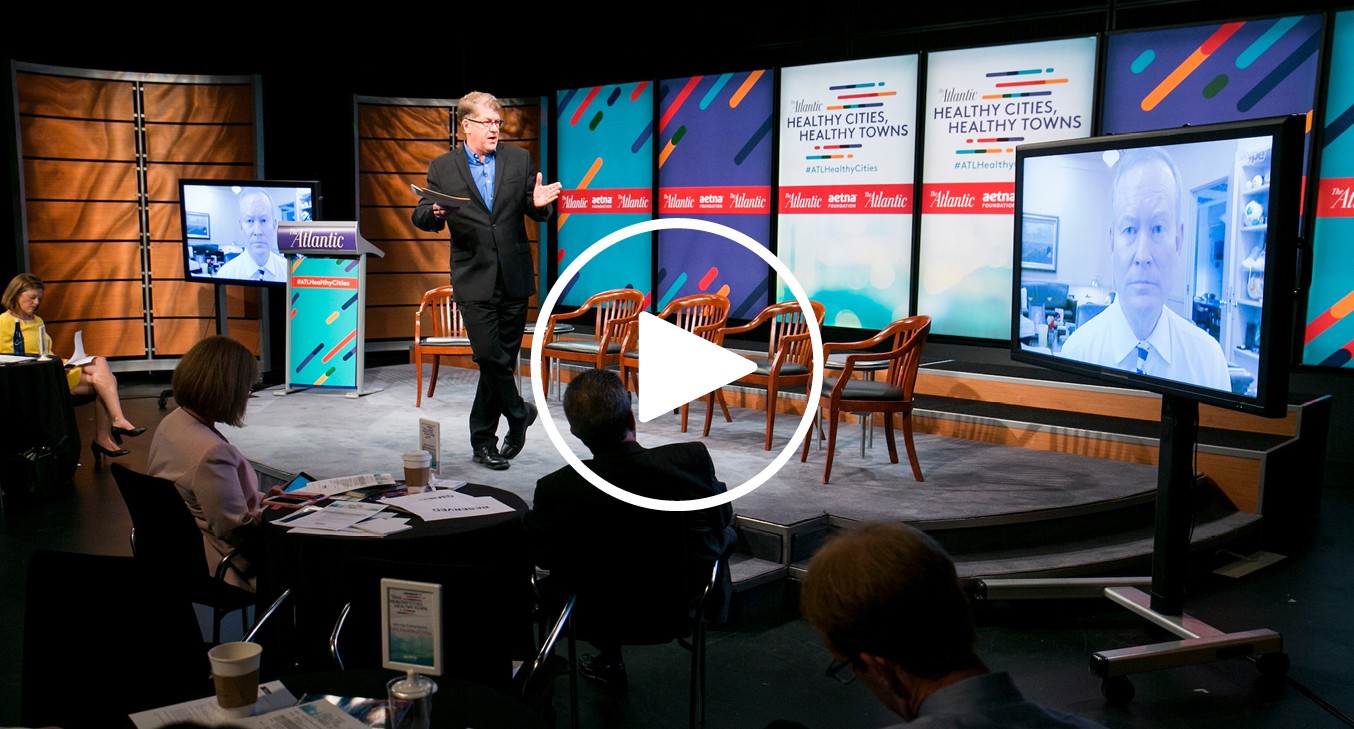 Presented by
Agenda
Monday, September 26

9:00 a.m.

Welcome Remarks

Emily Lenzner, Senior Vice President, Global Communications, Atlantic Media Company

9:05 a.m.

Underwriter Perspective:
Produced by our underwriter the Aetna FoundationMark Bertolini,Chairman and CEO, Aetna
With Roy Charles Brooks, First Vice President, NACo; Commissioner, Tarrant County, Texas

9:15 a.m.

How One City Lost a Million Pounds—and Kept Them Off

Mayor Mick Cornett, Oklahoma City
With Steve Clemons, Washington Editor at Large, The Atlantic

9:40 a.m.

Community Health in Action

Georges Benjamin, MD, Executive Director, American Public Health Association
Stacey Kincaid, Sheriff, FairfaxCounty, Virginia
Carol Reichbaum, Project Director, WalkWorks, University of Pittsburgh Graduate School of Public Health Center for Public Health Practice
Kenneth Thorpe, Ph.D., Chair, Health Policy and Management, Rollins School of Public Health, Emory University
With Steve Clemons

10:20 a.m.

A Toolkit for Healthier Cities

Ezekiel Emanuel, MD, Ph.D., Chair, Department of Medical Ethics and Health Policy, University of Pennsylvania
With Alex Wagner, Senior Editor, The Atlantic

10:50 a.m.

Closing Thoughts

-
Upcoming Events
Economy/Business

Future Economy Summit

May 4, 2021
Virtual Event

The path to the new economy is being charted today. The Atlantic will explore what the future might hold for Americans across the socioeconomic spectrum.

In Pursuit of Happiness

The Atlantic will host a live event that explores the human hold on happiness—and aims to find ways to build a more meaningful life.

Health Care

The Atlantic's Health Equity Summit

June 22, 2021
Virtual Event

The Atlantic will explore what the health-care system is doing to combat inequities across race, age, and gender and to improve health outcomes for all Americans.