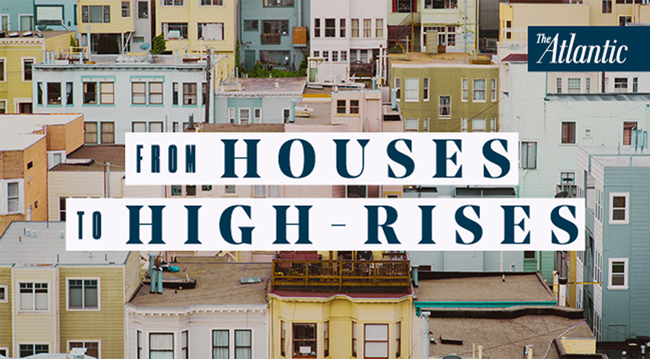 From Houses to High-Rises:
A Question of Affordability

December 7, 2017
Washington, DC
The median price of a home in the United States has been rising for years, and the trend is expected to continue. For an entire generation, that means the American dream of homeownership seems increasingly out of reach. Housing affordability is no longer simply a challenge for low-income families, but for the middle class as well.
How can communities address these challenges, ensure affordable housing, and bring home ownership within reach to more Americans? The Atlantic convened civic leaders, developers, policymakers and residents for an in-depth conversation on the state of the real estate market and the path to expanded access to affordable housing.
---
Watch full session videos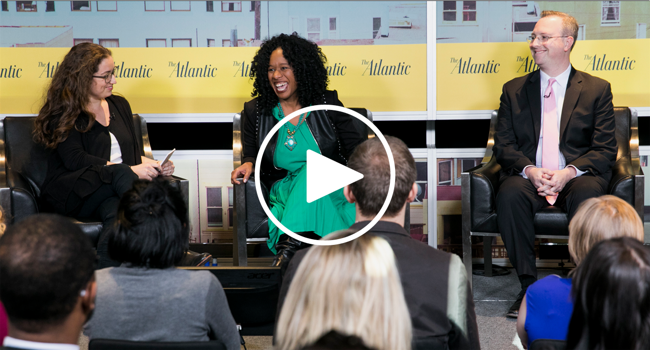 To see photos from this event, please visit our Facebook page.
Presented by
Agenda
Thursday, December 07

2:00 p.m.

Welcome

Emily Akhtarzandi, Managing Director, AtlanticLIVE

2:05 p.m.

The State of the Market

Andrea Chegut, Director, MIT Real Estate Innovation Lab
Robert Dietz, Chief Economist, National Association of Home Builders
Nela Richardson, Chief Economist, Redfin
With Rebecca Rosen, Senior Editor, The Atlantic

2:35 p.m.

White House Priorities

Mark Calabria, Chief Economist, Executive Office of the Vice President
With Gillian White, Senior Associate Editor, The Atlantic

2:55 p.m.

Legislating Affordable Housing

Senator Maria Cantwell (D-WA)
With Rebecca Rosen, The Atlantic

3:15 p.m.

Increasing Access and Affordability in Housing*
Produced by our underwriters Blend, Fannie Mae and Mortgage Bankers AssociationNima Ghamsari, CEO, Blend
Jon Lawless, Vice President for Product Development and Affordable Housing, Fannie Mae
Steve O'Connor, Senior Vice President of Public Policy and Industry Relations, Mortgage Bankers Association
*This session was produced by Blend, Fannie Mae and Mortgage Bankers Association and not by The Atlantic's editorial team.

3:25 p.m.

What Can Communities Do?

Allison Ladd, Deputy Director, DC Department of Housing and Community Development
Matthew Heckles, Assistant Secretary, Development Finance, Maryland Department of Housing and Community Development
Maria Torres-Springer, Commissioner, Department of Housing Preservation and Development, New York City
With Gillian White, The Atlantic

3:55 p.m.

Closing Thoughts

Emily Akhtarzandi, AtlanticLIVE
Upcoming Events
Health Care

The State of Care: Patient Access & Affordability

March 21, 2018
Washington, DC

The Atlantic will gather key perspectives to continue the conversation on what it costs to stay healthy in America today.

Health Care

The Atlantic + Discovery Present: Invisible Killers

March 22, 2018
Washington, DC

In partnership with Discovery, The Atlantic will host the world premiere screening of INVISIBLE KILLERS – a three-part series examining the ongoing battle between humans and viruses – followed by a conversation on stage with leading public health experts to explore the state of our preparedness.

Economy/Business

The Renewal Summit

March 27, 2018
New Orleans, LA

Join The Atlantic in the Crescent City during its tricentennial for this year's Renewal Summit, where we will examine the lessons we can learn from New Orleans' comeback, and meet the winners of the third annual Renewal Awards.