As early childhood education takes priority nationwide, states, cities and counties are taking matters into their own hands instead of waiting for Washington to act. By leveraging public-private partnerships and community support to fund an expansion of full day pre-kindergarten, San Antonio is trying to improve school readiness for all children.

In this forum, The Atlantic brought together educators and policy makers to discuss the impact of the city's pre-kindergarten initiative. What challenges have emerged? Does universal pre-k translate into educational success for students later in life? Should there be a uniform national program to help all communities or does San Antonio's experience make a case for local action? How can schools best engage diverse families in their children's education and connect immigrant families to early childhood education opportunities?
---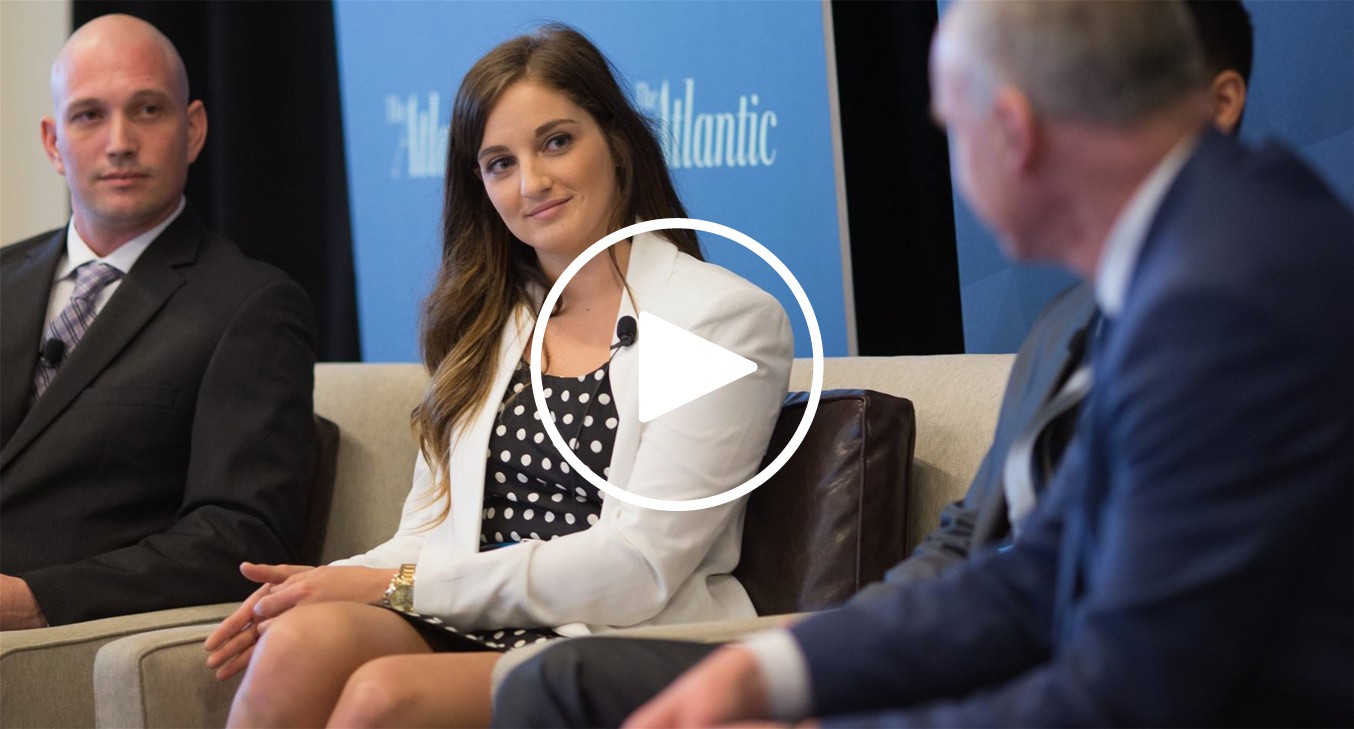 To see pictures from this event, please visit our Facebook page.
Presented by
Agenda
Note: All times are in CT
Wednesday, March 09

9:00 a.m.

Welcome Remarks

Margaret Low Smith, President, AtlanticLIVE

9:05 a.m.

Building Blocks: San Antonio's Pre-K Push

Congressman Joaquin Castro
Julián Castro, Former Mayor
With Ron Brownstein, Senior Editor, The Atlantic

9:40 a.m.

Measuring Success

Libby Doggett, Deputy Assistant Secretary for Policy and Early Learning, U.S. Department of Education
Dan Huberty, Texas State Representative
Ray Lopez, San Antonio City Councilman
Richard Perez, President and CEO, San Antonio Chamber of Commerce
With Emily DeRuy, Senior Associate Editor, The Atlantic

10:15 a.m.

Lessons from the Classroom

Rebecca C. Cervantez, Executive Director, AVANCE- San Antonio
Ileana Garza, Pre-K Teacher
Jesse Quesada, Parent
With The Atlantic's Ron Brownstein and Emily DeRuy

10:40 a.m.

Closing Thoughts

Margaret Low Smith
Also in This Series
Education

Higher Education at a Crossroads: An Atlantic Next America Forum

March 22, 2017
Washington, DC

The Atlantic will convene key policymakers, state leaders, administrators, stakeholders and experts for a robust discussion about the future of postsecondary education policy.

Education

The Formative Years: What's Next for Early Care and Education? An Atlantic Next America Forum

March 8, 2017
Washington, DC

In this Next America forum, The Atlantic convened key policymakers, local officials, stakeholders and experts to examine the future of early care and education policy.

Education

The Changing Face of Higher Education
An Atlantic Next America Forum

September 22, 2016
Washington, DC

The Atlantic convened policymakers, educators, employers, students and higher education experts to examine what the future of higher education should look like as demographic and economic changes continue to transform our nation.
Upcoming Events
Health Care

Innovation Pipeline: Examining Modern Medicine

August 1, 2017
San Francisco

In the third event of the "Examining Modern Medicine" series, The Atlantic will gather stakeholders, original thinkers and tinkerers from the nation's innovation capital to explore what it means to put the bio into biotech.

CityLab Baltimore

August 2, 2017
Baltimore, MD

CityLab Baltimore will convene top urban stakeholders from around the country to discuss some of the most pressing issues US cities face.

Washington Ideas

September 25 – 28, 2017
Washington, DC

For its ninth year, the Washington Ideas Forum will convene the nation's leaders, from politics and government to business and culture for two days of idea sharing and thought provoking conversation.