Politics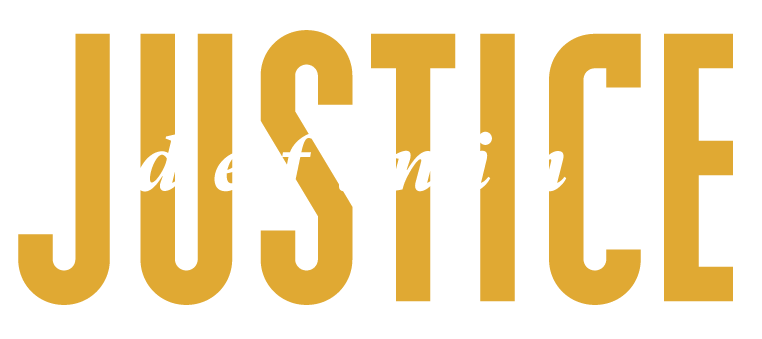 Defining Justice:
The Experience of Women and Children Behind Bars
September 20, 2017
Oklahoma City, OK
For decades, Oklahoma has led the nation in the rate at which it incarcerates women. Why?
As the state grapples with an emerging political consensus around criminal justice reform, The Atlantic sought to understand the experiences of women affected by the state's justice system. What are the underlying reasons — legal, political, social, emotional — behind their incarceration? What are the impacts on children, families, communities and the women themselves? And what might proposed reforms mean for women in particular?
Defining Justice in Oklahoma City was developed in collaboration with Reveal from The Center for Investigative Reporting.

---
Watch full session videos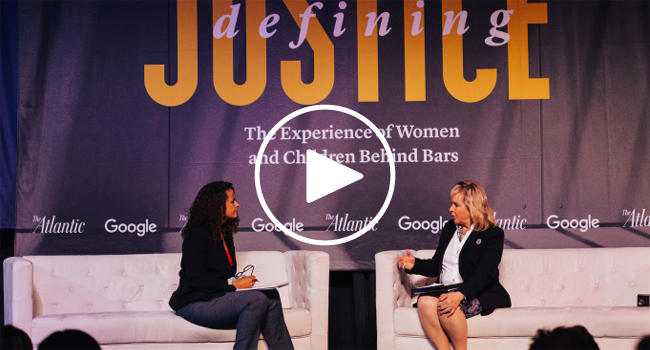 This event was the first of a three-part Defining Justice series.
To view photos from this event, please visit our Facebook page.
Presented by
Agenda
Wednesday, September 20

1:30 p.m.

Welcome

Margaret Low, President, AtlanticLIVE

1:35 p.m.

One Woman's Story


Patricia Spottedcrow, Former inmate, Oklahoma Department of Corrections
With Allison Herrera, Multimedia Reporter and Social Media Editor, Public Radio International

1:50 p.m.

Why Are So Many Oklahoma Women Behind Bars?

Ziva Branstetter, Senior Editor, Reveal from The Center for Investigative Reporting
Steve Kunzweiler, District Attorney, Tulsa County
Patricia Spottedcrow, Former inmate, Oklahoma Department of Corrections
Kris Steele, Executive Director, The Education and Employment Ministry
With Alison Stewart, Contributing Editor, The Atlantic

2:35 p.m.

The Governor's Perspective

Governor Mary Fallin (R-OK)
With Alison Stewart, The Atlantic

3:00 p.m.

The Business of Reform

Tony Tyler, Tyler Media Group; Member, Greater Oklahoma City Chamber Criminal Justice Task Force
With David Fritze, Executive Editor, Oklahoma Watch

3:20 p.m.

Google's Criminal Justice Initiative*
Produced by our underwriter GoogleMalika Saada Saar, Senior Counsel on Civil and Human Rights, Google
* This session was produced by our underwriter and not by The Atlantic's editorial team.

3:30 p.m.

What Happens When Mothers Go to Prison?

Sheila Harbert, Chief Community Outreach Officer, Girl Scouts of Eastern Oklahoma
D'Marria Monday, Oklahoma Chapter Leader, National Council for Incarcerated and Formerly Incarcerated Women and Girls
Patrice James, Attorney and Director of External Relations, Still She Rises Tulsa
With Allison Herrera, Public Radio International

4:00 p.m.

Imagining a System that Serves Women

Susan Sharp, Professor Emerita, University of Oklahoma-Norman; Author, Mean Lives, Mean Laws
Laura Pitman, Director of Population and Programs, Oklahoma Department of Corrections
Mimi Tarrasch, Executive Senior Program Director, Women In Recovery
Sonya Pyles, Graduate, Women In Recovery
With Ziva Branstetter, Reveal from The Center for Investigative Reporting

4:35 p.m.

Closing Thoughts

Margaret Low, AtlanticLIVE
Upcoming Events
Culture

The Atlantic at Sundance

January 24 – 27, 2020
Park City, UT, Utah

As a media sponsor of the 2020 Sundance Film Festival, The Atlantic will host a series of talks with filmmakers, actors, and industry experts, in conversation with Atlantic journalists.