Politics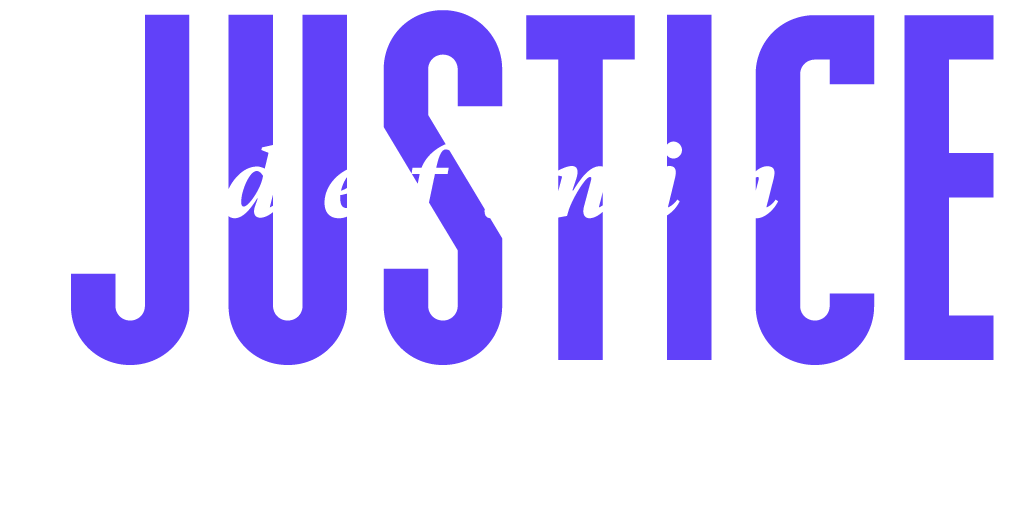 Defining Justice:
The Experience of Women and Children Behind Bars
November 7, 2017
Los Angeles
Women and children in the criminal justice system often remain outside of the standard narrative around incarceration and its impacts. In the capital of the entertainment world — in a state that has led the charge on decarceration in recent years — The Atlantic sought to unearth these untold stories, bringing together people whose lives have been changed by incarceration with the advocates and entertainers who can give voice to them.
---
Watch full session videos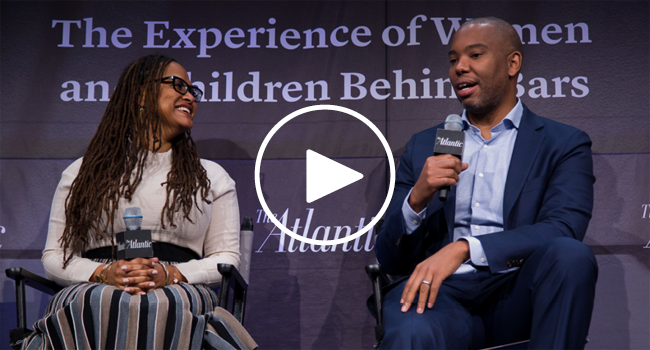 This event was the second of a three-part Defining Justice series.
To view photos from the event, please visit our Facebook page
Presented by
Speakers
Ingrid Archie

Prop 47 Specialist

A New Way of Life Reentry Project

Attorney General Xavier Becerra

State of California

@AGBecerra

Ron Brownstein

Senior Editor

The Atlantic

@RonBrownstein

Ta-Nehisi Coates

National Correspondent

The Atlantic

@tanehisicoates

Valeria De La Torre

Peer Ambassador

POPS the Club

Anna Deavere Smith

Actress and Producer

@AnnaDeavereS

Ava DuVernay

Filmmaker

@ava

Shirley Garcia

Peer Mentor

Spirit Awakening

Esche Jackson

Policy Advocate

Anti-Recidivism Coalition

Bianca Lopez

Peer Ambassador

POPS the Club

Monique Morris

Author, Pushout: The Criminalization of Black Girls in School;

President and Founder, National Black Women's Justice Institute

@MoniqueWMorris

John Rodriguez

Writer and Member

POPS the Club

Malika Saada Saar*

Senior Counsel, Civil and Human Rights

Google

@MalikaSaadaSaar

Kat Secaida

Peer Ambassador

POPS the Club

Janet Soto

Senior Navigator and Case Manager

Homeboy Industries

Alison Stewart

Contributing Editor

The Atlantic

@alisonstewart

Miquelle West

Celebrity Fashion Stylist

Sabra Williams

Actress and Co-Founder

The Actors' Gang Prison Project

@sabramwilliams
Agenda
Tuesday, November 07

9:00 a.m.

Her Story

WelcomeKat Secaida, Peer Ambassador, POPS the Club
Patrick Garrigan, Executive Director, AtlanticLIVE

9:05 a.m.

Race, Gender and NarrativeAva DuVernay, Filmmaker
With Ta-Nehisi Coates, National Correspondent, The Atlantic; Author, We Were Eight Years In Power

9:30 a.m.

Her Story

Criminalizing Girls of Color Bianca Lopez, Peer Ambassador, POPS the Club
Shirley Garcia, Peer Mentor, Spirit Awakening
Esche Jackson, Policy Advocate, Anti-Recidivism Coalition
Monique Morris, Author, Pushout: The Criminalization of Black Girls in Schools
Esche Jackson, Policy Advocate, Anti-Recidivism Coalition
With Alison Stewart, Contributing Editor, The Atlantic

10:00 a.m.

The State of the StateAttorney General Xavier Becerra, State of California
With Ron Brownstein, Senior Editor, The Atlantic

10:25 a.m.

Google's Justice for Everyone Initiative*
Produced by our underwriter GoogleMalika Saada Saar, Senior Counsel on Civil and Human Rights, Google

10:35 a.m.

Her Story

Staying Connected Through ArtShirley Garcia, Spirit Awakening
John Rodriguez, Writer and Member, POPS the Club
Miquelle West, Celebrity Fashion Stylist
With Alison Stewart, The Atlantic

11:00 a.m.

Portraying Women in PrisonIngrid Archie, Proposition 47 Specialist, A New Way of Life Reentry Project
Anna Deavere Smith, Actress and Producer
Janet Soto, Senior Navigator and Case Manager, Homeboy Industries
Sabra Williams, Actress and Co-Founder, The Actors' Gang Prison Project
With Alison Stewart, The Atlantic

11:30 a.m.

Her Story

Closing ThoughtsValeria De La Torre, Peer Ambassador, POPS the Club
Patrick Garrigan, AtlanticLIVE