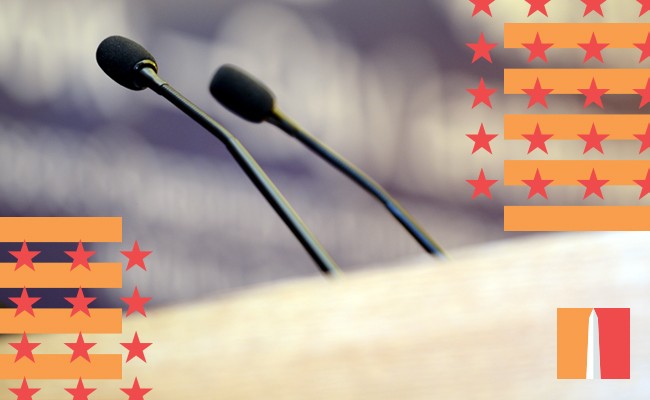 Presidential Debate Watch Party
September 26, 2016
Washington, DC
In a campaign like no other, the first Presidential debate between Donald Trump and Hillary Clinton has the potential to be the most-watched political event ever. From Little Marco to low-energy Jeb, the spectacle of the Republican primary debates were entertaining, unpredictable and, at points, wild. Now the businessman-turned-reality TV star will take his unconventional campaign to the podium up against a former Secretary of State, Senator and First Lady, who's known the spotlight.
The Atlantic and the Aspen Institute kicked off Washington Ideas Week with a live viewing of the first Presidential debate and a panel of political experts to talk what's at stake. We analyzed each candidate's strengths and weaknesses, and laid out what to watch for in a campaign that has been anything but predictable.
Presented by
Also in This Series
Culture

Washington Ideas Week:
Screening of "Loving"

September 28, 2016
Washington, DC

The Atlantic will host a preview screening of "Loving," the critically acclaimed film that tells the story of the plaintiffs in the 1967 US Supreme Court decision Loving v. Virginia.