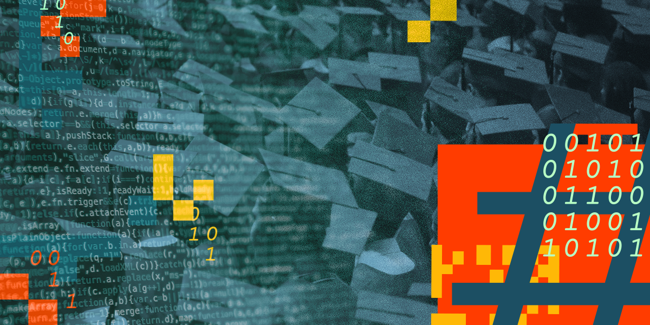 Crunching the Numbers: An Atlantic Forum on Data Analytics & Tomorrow's Workforce
March 30, 2017
Washington, DC
The number of jobs requiring data science and analytics skills is rising steadily every year, but a lack of college graduates with the knowledge to get them means many aren't being filled. Understanding this shortage and preparing students for jobs in data falls on colleges and universities alongside local governments and the business community.

The Atlantic will gather business and higher education leaders and public officials to examine the way data is changing what employers look for in graduates, how academic institutions structure curricula to respond to emerging skill needs and what these trends mean for the economy of the future.
8:00 — 10:30 am ET
Newseum
8th Floor, Knight Conference Center
555 Pennsylvania Avenue, NW
Washington, DC 20001
Presented by
Speakers
Marco Annunziata

Chief Economist

GE

@marcoannunziata

Steve Clemons

Washington Editor at Large

The Atlantic

@SCClemons

Dane Linn

Vice President

Business Roundtable

@Dlinn1

Freeman Hrabowski

President

University of Maryland Baltimore County

@UMBC

Tanya E. Moore

Director, IBM Career and Skills

IBM Corporate Headquarters

Eduardo Padron

President

Miami-Dade College

@EduardoJPadron

Katherine Rowe

Provost and Dean of Faculty

Smith College

@smithcollege

Tim Ryan*

Chairman and Senior Partner

PricewaterhouseCoopers

@Timothy_F_Ryan

Peter A. Weinberg*

Founding Partner

Perella Weinberg Partners
Upcoming Events
Education

Washington and The Road
Ahead for Higher Ed:
A Session Presented by The Atlantic

March 28, 2017
Rancho Palos Verdes, CA

The Atlantic will explore the impact that the election will have on the higher education sector and institutions across the country.

Economy/Business

The Renewal Summit

March 30, 2017
Washington, DC

The Atlantic will recognize grassroots innovators who are improving their communities from the ground up, and discuss what Washington can learn from progress made at the local level.  

Education

Education Summit

April 11, 2017
Washington, DC

The Atlantic's third annual Education Summit will gather educators, policymakers, parents and students together to consider the challenges and opportunities facing the American education system in fulfilling its promise.