Cracking the Code: The Next Generation of Women in STEM
September 29, 2017
Boston
It is old news that by the time young women enter the workforce, many are at a distinct and daunting disadvantage in mathematics, engineering and other technical fields. Realizing that the experiences girls and women have from early childhood through college will influence their trajectory for years to come, parents, educators, entrepreneurs and young innovators are now striving to lay a sounder foundation for future generations.
What drives a six year old girl's belief that she may not be as smart as the boys, and what can be done to break that debilitating pattern? What role can games - from blocks to video and storytelling - play in instilling confidence in growing minds? Why are some computer science programs attracting and graduating far greater numbers of women than others? Why ask "why" before "how" when teaching a new skill?
In this Atlantic forum, we brought together educators, thought leaders, students and creators re-thinking from the ground up what it means to raise and become a woman in STEM.
Watch full session videos from the Forum here: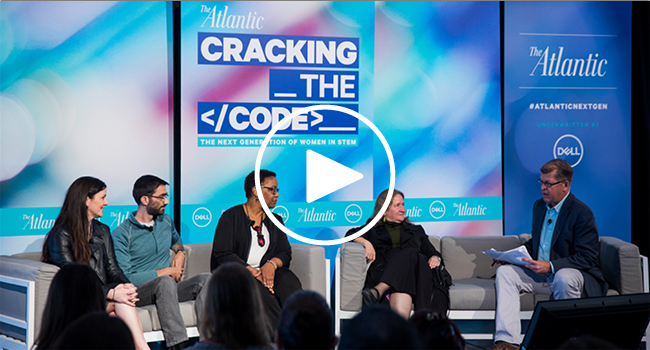 Watch the Working Group Discussion here: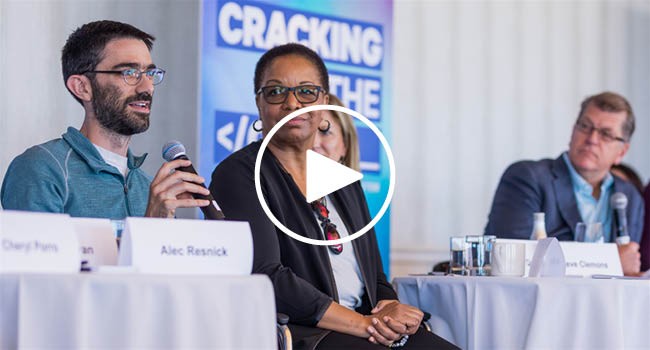 State Room
60 State Street, 33rd Floor
Boston, MA 02109
Presented by
Agenda
Friday, September 29

9:00 a.m.

Welcome

Emily Akhtarzandi, Managing Director, AtlanticLIVE

9:10 a.m.

The Role of Role Models

Dr. Eric Klopfer, Professor and Director of the Scheller Teacher Education Program/The Education Arcade, MIT
Maya Klopfer, Student, McCall Middle School
Moderated by Alison Stewart, Contributing Editor, The Atlantic

9:30 a.m.

It's Time to STEM the Tide**
Produced by our underwriter DellKaren Quintos, Chief Customer Officer, Dell
Michelle Bailey, GVP/GM and Research Fellow, IDC

9:40 a.m.

The Formative Years

Ayah Bdeir, Founder and CEO, littleBits
Andrea Beaty, Children's Author
Christine Cunningham, Founder and Director, Engineering is Elementary
Suzanne Harper, Senior Director, National STEM Strategy, Girl Scouts of the USA
Moderated by Alison Stewart, The Atlantic

10:15 a.m.

Rethinking It All

Katie Burke, Chief People Officer, HubSpot
Katherine Newman, Incoming Senior Vice President for Academic Affairs, University of Massachusetts
Joan Reede, Dean for Diversity and Community Partnership, Harvard Medical School
Alec Resnick, Director, Powderhouse Studios
Moderated by Steve Clemons, The Atlantic

10:50 a.m.

Closing Thoughts

Emily Akhtarzandi, AtlanticLIVE
Upcoming Events
In Pursuit of Happiness

May 20, 2021
Virtual Event

The Atlantic will host a live event that explores the human hold on happiness—and aims to find ways to build a more meaningful life.

Health Care

The Atlantic's Health Equity Summit

June 22, 2021
Virtual Event

The Atlantic will explore what the health-care system is doing to combat inequities across race, age, and gender and to improve health outcomes for all Americans.

The Atlantic Festival

September 2021
Virtual Event

The Atlantic Festival returns Fall 2021.