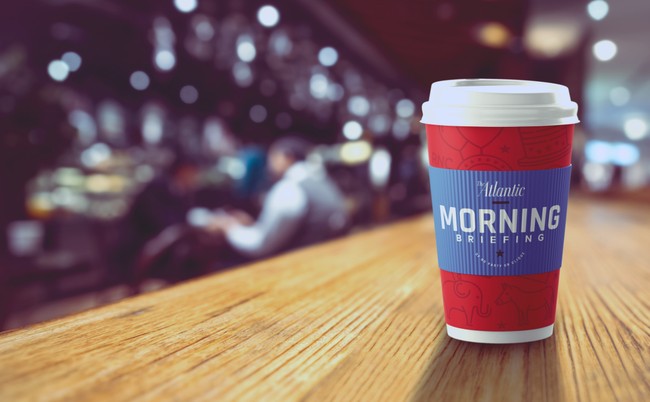 The Atlantic at the
Republican National Convention:
Morning Briefings
July 18 – 21, 2016
Cleveland, OH
Begin each Convention morning during the presidential conventions with The Atlantic to explore key issues in this pivotal election year.  From a deep dive on polling and demographics, to an up-close look at the candidates and their policies, these briefings will combine political insights with sharp analysis.
MONDAY, JULY 18—BATTLE FOR CONGRESS
[Watch on-demand]
As we gear up for the general election, the Republican Party looks to retake the White House and keep control of the House and Senate. The Atlantic's congressional briefing took a look at the races up and down the ballot that could signal a shift of power in Washington.
Michael Steele, Former Chairman, Republican National Committee
David Wasserman, House Editor, The Cook Political Report
Greg Walden, Chairman, National Republican Congressional Committee
Anthony Salvanto, Director of Elections, CBS News
With Molly Ball, Staff Writer, The Atlantic and Steve Clemons, Washington Editor at Large, The Atlantic
TUESDAY, JULY 19—THE ELECTION IN NUMBERS
[Watch on-demand]
We gathered leading pollsters to break down the numbers and offer insight about the states the Republican nominee will have to compete in and win to claim the White House in November.
Kristen Soltis Anderson, Co-Founder, Echelon Insights
Kellyanne Conway, President and CEO, The Polling Company, inc./WomanTrend
Chris Wilson, CEO, Wilson Perkins Allen Research
With Ron Brownstein, Senior Editor, The Atlantic
WEDNESDAY, JULY 20—HOW  WILL THEY GOVERN?
[Watch on-demand]
What kind of vision, policies and decision-making can we expect from the next president? With party leaders and key Republican strategists, we provided perspective and insight on the next four years of presidential leadership.
Amy Walter, National Editor, The Cook Political Report
Vin Weber, Partner, Mercury
Tom Cole,

Representative (R-OK), U.S. House of Representatives

Alex Conant,

Partner, Firehouse Strategies

Mindy Finn, Founder, Empowered Women
Josh Holmes,

President and Founding Partner, Cavalry

Mike Leavitt, Founder and Chairman, Leavitt Partners
With Ron Brownstein, Senior Editor, The Atlantic, John Dickerson, Host, Face the Nation and Alex Wagner, Senior Editor, The Atlantic
THURSDAY, JULY 21—ROAD TO THE WHITE HOUSE
[Watch on-demand]
On the last day of the Republican Convention, we turned our attention to the big finale and onward to the general election. We brought together campaign managers and political strategists to draw on their combined experience and talk about what the nominee needs to accomplish in the big speech, the issues at play, as well as the opportunities and challenges facing the Republican Party in November.
John Brabender, Chief Creative Officer, Brabender Cox
Sara Fagen, Partner, DDC
Mike DuHaime, Partner, Mercury
Mike Murphy, Republican Political Consultant
Rick Tyler, Former National Spokesman, Ted Cruz for America
With Ron Brownstein, Senior Editor, The Atlantic and Major Garrett, Chief White House Correspondent, CBS News
Presented by