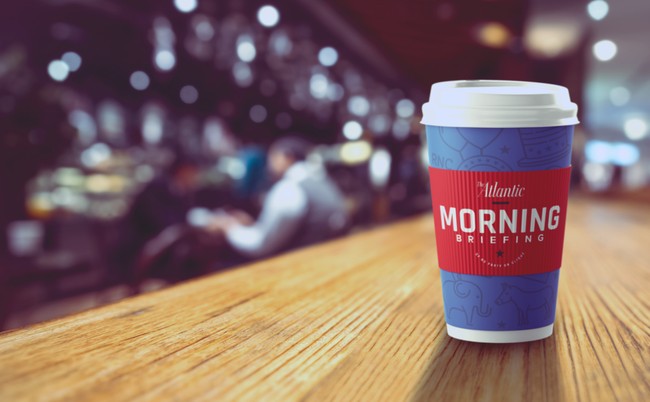 The Atlantic at the
Democratic National Convention:
Morning Briefings
July 25 – 28, 2016
Philadelphia
Each morning during the presidential conventions, The Atlantic explored key issues in this pivotal election year.  From a deep dive on polling and demographics, to an up-close look at the candidates and their policies, these briefings combined political insights with sharp analysis.
MONDAY JULY 25—THE ELECTION IN NUMBERS
[Watch on-demand]
We'll gather leading pollsters to break down the numbers and offer insight into the route the Democratic nominee will have to take to make it to the White House in November.
Joel Benenson, Chief Strategist, Hillary for America
Margie Omero, Executive Vice President of Public Affairs, Penn Schoen Berland
Cornell Belcher, President, Brilliant Corners Research & Strategies
Geoff Garin, President, Hart Research
Matt Barreto, Co-Founder and Managing Partner, Latino Decisions
Gregory DePetris, Co-Founder and CEO, Binary Event Network, Inc. (Pivit, Inc.)
With Ron Brownstein, Senior Editor, The Atlantic and Clare Foran, Associate Editor, The Atlantic
TUESDAY JULY 26—BATTLE FOR CONGRESS
[Watch on-demand]
As we gear up for the general election, the Democratic presidential nominee will impact down ballot races for the House and Senate. We'll take a look at top races that could signal a shift of power back to the Democrats on Capitol Hill.
Joseph Crowley, Vice Chair, House Democratic Caucus
David Wasserman, House Editor, The Cook Political Report
Senator Chris Coons (D-DE), U.S. Senate
Ben Ray Luján, Chairman, Democratic Congressional Campaign Committee; Representative (D-NM), U.S. House of Representatives
Karlyn Bowman, Senior Fellow, American Enterprise Institute
Ruy Teixeira, Senior Fellow, Center for American Progress
With Molly Ball, Staff Writer, The Atlantic
WEDNESDAY JULY 27—HOW WILL THEY GOVERN?
[Watch on-demand]
What kind of vision, policies and decision-making can we expect from the next president? With party leaders and key Democratic strategists, we looked ahead to offer perspective and insight on the next four years of presidential leadership.
Xavier Becerra, Chairman, House Democratic Caucus
Gene Sperling, Former Director, White House National Economic Council and Founder, Sperling Economic Strategies               
Neera Tanden, President and CEO, Center for American Progress
Nicholas Burns, Roy and Barbara Goodman Family Professor of the Practice of Diplomacy and International Relations, Harvard
John Podesta, Chair, Hillary for America
With Ron Brownstein, Senior Editor, The Atlantic and John Dickerson, Host, Face the Nation.
THURSDAY JULY 28—ROAD TO THE WHITE HOUSE
[Watch on-demand]
On the last day of the Democratic Convention, we turned our attention to the general election. We brought together campaign managers and political strategists to draw on their combined experience and talk about the issues at play, as well as the opportunities and challenges facing the Democratic nominee.
Stanley Greenberg, Chairman and CEO, Greenberg Quinlan Rosner Research
Stephanie Cutter, Partner, Precision Strategies
David Axelrod, Institute Director, Institute of Politics, University of Chicago; Host, The Axe Files
Patti Solis Doyle, President, Solis Strategies
With Ron Brownstein, Senior Editor, The Atlantic and Nancy Cordes, Chief Congressional Correspondent, CBS News
Presented by