Economy/Business

Confronting the Skills Gap: The Texas Experience
March 8, 2016
Austin, TX
Demographic changes are redefining the nation in many ways. From education to employment, who makes up the workforce is changing as well. At the same time, technological advances in industry require workers to be more highly skilled and advanced than workers of past generations. To ensure that the U.S. has the pipeline of skilled workers necessary to maintain the country's global competitiveness, experts say that there is an urgent need to tackle the nation's skills gap.
In this forum, The Atlantic brought together educators, employers and policy makers in Texas – one of the most diverse and economically prosperous states in the nation – for a discussion about workforce development efforts in the Lone Star State. How can Texas grow the job market for all of its citizens? What is needed to better equip the state's new workers with the skills they need to be successful in today's economy? How can Texas forge a workforce necessary to drive the state's economic engine?
---
Watch full session videos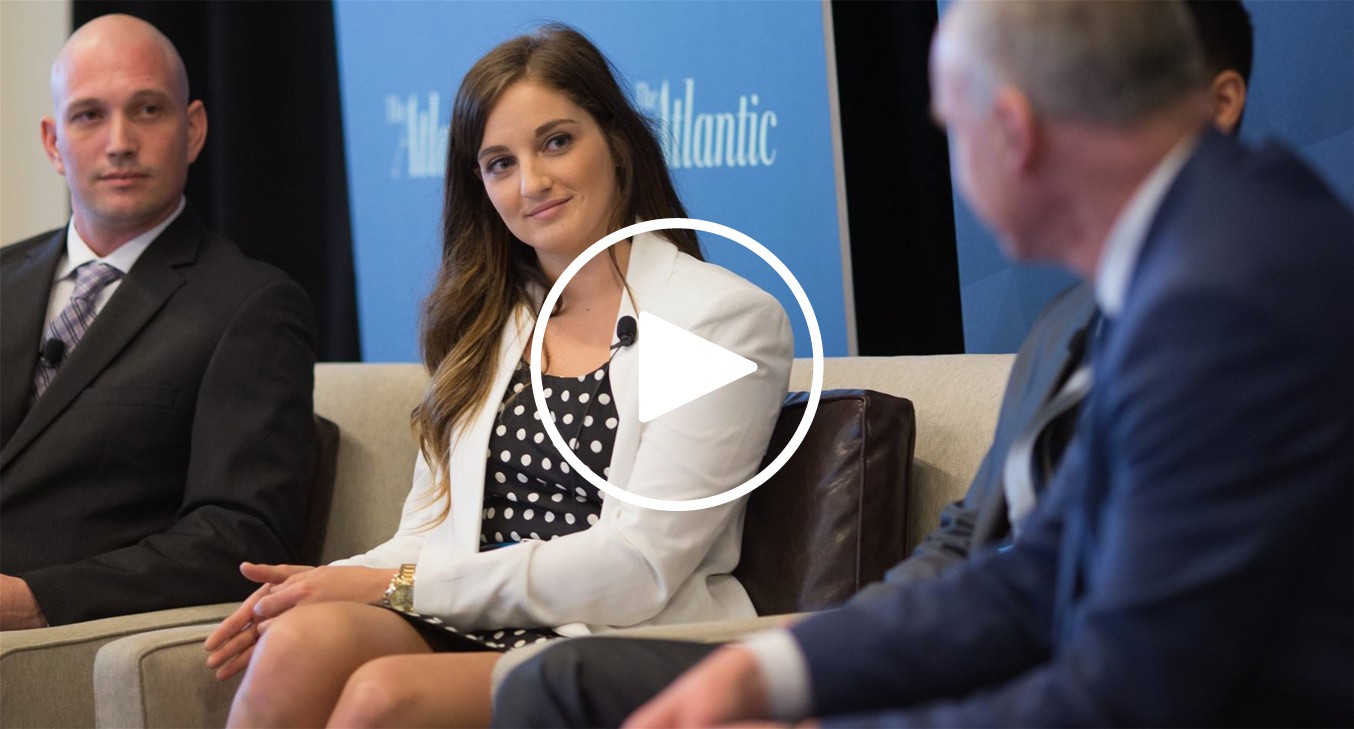 To see photos from this event, please visit our Facebook page.
Presented by
Agenda
Tuesday, March 08

9:00 a.m.

Welcome Remarks

Margaret Low Smith, President, AtlanticLIVE

9:05 a.m.

The Atlantic Media/Pearson Opportunity Poll Presentation

Ron Brownstein, Senior Editor, The Atlantic

9:15 a.m.

A Capital Opportunity

The Honorable Steve Adler, Austin Mayor

9:45 a.m.

A New Model for High School: Alamo Academies

Annette Enriquez, Graduate, Alamo Academies
Troy Kettell, Chief Coordinator, Alamo Academies
With Emily DeRuy, Senior Associate Editor, The Atlantic

10:00 a.m.

Real Life: The Student Experience
Presented by our underwriter PearsonJohn Fallon, Chief Executive, Pearson
Gerald B. Hallford, Student, Lone Star College Tomball
Eduardo Manzano, Student, Texas Southmost College
Sterling Woerner, Student, Texas A&M

10:15 a.m.

Pathways to Skills

Amanda Chiampi, Director of Sustainability, AT&T
Bryan Miller, Principal, Eastside High School
Juan Sanchez Muñoz, Senior Vice President and Vice Provost, Texas Tech University
Jeffrey Parks, Dean of Business and Technology, San Jacinto College
With Ron Brownstein, Senior Editor, The Atlantic

10:50 a.m.

Under the Dome: The Role of Government and the Skills Gap

Andres Alcantar, Chairman, Texas Workforce Commission
Raymund Paredes, Commissioner of Higher Education, Texas Higher Education Coordinating Board
With Emily DeRuy, Senior Associate Editor, The Atlantic

11:25 a.m.

Closing Remarks

Margaret Low Smith
Upcoming Events
Culture

The Atlantic at Sundance

January 24 – 27, 2020
Park City, UT, Utah

As a media sponsor of the 2020 Sundance Film Festival, The Atlantic will host a series of talks with filmmakers, actors, and industry experts, in conversation with Atlantic journalists.