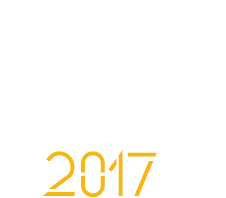 CityLab
October 22 – 24, 2017
Paris
HOSTED IN PARTNERSHIP WITH
CityLab is a celebration of cities and city life. This one of a kind ​gathering brings together mayors from around the world, along with urban experts, business leaders, artists and activists.  
This year we will be in Paris, a global center for art, fashion, food and culture. The city ​offers an extraordinary backdrop for this change-making experience. For two and a half days, participants come together to explore solutions for the most pressing issues facing city leaders and city dwellers alike. Through panel discussions, one on one conversations, workshops and field trips, the event is a showcase for innovation and ingenuity. And while there are deep divisions in the world today, CityLab attendees are united by their ambition to make their cities more vibrant and livable.
---
Take a look back at CityLab 2016 in Miami
---
For more information about CityLab 2017, contact us here
Presented by
Hosted in Partnership With
Also in This Series
Politics

CityLab 2016

October 23 – 25, 2016
Miami

CityLab gathers the world's most creative mayors and city practitioners with artists, academics, funders, and other public and private sector leaders to focus on improving cities and spreading urban strategies that work.

Politics

CityLab 2015

October 18 – 20, 2015
London

CityLab once again brought together top urban theorists, municipal leaders and other key voices that contribute to the vibrance of cities around the world to discuss metropolitan ideas and innovation.

CityLab 2014

September 28 – 30, 2014
Los Angeles

CityLab once again brought together global city leaders—mayors and government officials, urban theorists, scholars, artists, and other key voices—to engage in a series of conversations about urban ideas and innovations that are shaping metro centers around the world.