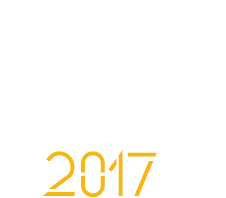 CityLab
October 22 – 24, 2017
Paris
HOSTED IN PARTNERSHIP WITH
CityLab is a celebration of cities and city life. This one of a kind ​gathering brings together mayors from around the world, along with urban experts, business leaders, artists and activists.  
This year we will be in Paris, a global center for art, fashion, food and culture. The city ​offers an extraordinary backdrop for this change-making experience. For two and a half days, participants come together to explore solutions for the most pressing issues facing city leaders and city dwellers alike. Through panel discussions, one on one conversations, workshops and field trips, the event is a showcase for innovation and ingenuity. And while there are deep divisions in the world today, CityLab attendees are united by their ambition to make their cities more vibrant and livable.
---
Take a look back at CityLab 2016 in Miami
---
For more information about CityLab 2017, contact us here
For press inquiries, please contact Sydney Simon at ssimon@theatlantic.com
Presented by
Speakers
Mike Ableson*

Vice President of Global Strategy

General Motors

Chimamanda Ngozi Adichie

Author

Dear Ijeawele, or A Feminist Manifesto in Fifteen Suggestions and Americanah

@adichiespeaks

Majid Adin

Animator and Filmmaker

Good Chance Theatre

Steve Adler*

Mayor

City of Austin

@mayoradler

Rohit T. Aggarwala

Head of Urban Systems

Sidewalk Labs

@Rit_Aggarwala

Laura Alcock-Ferguson

Executive Director

Campaign to End Loneliness

@EndLonelinessUK

Robert Barr

CEO and Founder

jobs4refugees

@jobs4refugees1

Douglas Bettcher

Director PND

World Health Organization

@DougBettcher

Michael R. Bloomberg

Founder, Bloomberg LP and Bloomberg Philanthropies;

108th Mayor of New York City

David Bradley

Chairman

Atlantic Media

Jennifer Bradley

Director, Center for Urban Innovation

The Aspen Institute

@jbradley_dc

Ricky Burdett

Director

LSE Cities and Professor of Urban Studies, LSE

Andy Burnham

Mayor

GMCA

@AndyBurnhamGM

Catherine Centlivre

Director of Operations

Paris Batignolles Amenagement

Raj Chetty

Professor of Economics

Stanford University

Cheryl Chung

Deputy Director

Strategic Planning, Lee Kuan Yew School of Public Policy

Steve Clemons

Washington Editor at Large

The Atlantic

@SCClemons

Ta-Nehisi Coates

National Correspondent

The Atlantic

@tanehisicoates

Eddie Copeland

Director of Government Innovation

Nesta

@EddieACopeland

Kyril Courboin*

Senior Country Officer for France

JPMorgan Chase & Co.

Dag Detter

Managing Partner

Detter & Co

@dagdetter

Sheila Dugan

Director of Cities, Center for Government Excellence

Johns Hopkins University

@gov_ex

Tor Fagerland

Professor

The Norwegian University of Science and Technology, NTNU

Mohammad Faisal Bin Moammar*

Advisor to H.E Minister of Housing, and Executive Chairman of National Housing Services Co;

Ministry of Housing, NHSC

James Fallows

National Correspondent

The Atlantic

@jamesfallows

Hany Fam*

Executive Vice President President, Enterprise Partnerships

MasterCard

Nastaran Fekri

Solution Consultant

PayPal

Yona Friedman

Architect, Urban Planner, Designer

Téo Garcia

Chargé d'opérations à la Direction de l'Aménagement

Paris Batignolles Aménagement

@tgkrcik

Phil Goff*

Mayor

City of Auckland

@phil_goff

Jeffrey Goldberg

Editor in Chief

The Atlantic

@jeffreygoldberg

Alaina Harkness

Fellow

Brookings

@harknessa

Kelly Henning

Director

Public Health, Bloomberg Philanthropies

@drkellyhenning

Anne Hidalgo

Mayor

City of Paris

Lamia Kamal-Chaoui

Director

O.E.C.D.

Mary Louise Kelly

Contributing Editor

The Atlantic

@nprkelly

Caroline Kennedy

Former U.S. Ambassador to Japan

Gilles Kepel

Author

Terror in France: The Rise of Jihad in the West

Diébédo Francis Kéré

Principal & Founder

Kéré Architecture

@fuergando

Parag Khanna*

Leading Global Strategist and Best-Selling Author

Yuriko Koike

Governor of Tokyo

Tokyo Metropolitan Government

Tommi Laitio

Executive Director

Culture and Leisure, City of Helsinki

@tommilaitio

Matteo Lepore

Deputy Mayor

City of Bologna

@matteolepore

Suzanne LeVine

Former US Ambassador to Switzerland

@ambsuzi

Eric Liu

Founder, Citizen University, Executive Director, Citizenship and American Identity Program, The Aspen Institute; Author, You're More Powerful than You Think

@ericpliu

Juan Felipe Lopez

Executive Director

Laboratorio de Gobierno, Chile

@juanfelopez

Ruth Mackenzie

Artistic Director

Theatre du Chatelet

@ruthmackenzie

Marius Macku*

Senior Associate Public Policy & Government Relations, EU

Uber

Shiraz Maher

Deputy Director

International Centre for the Study of Radicalisation (ICSR)

@ShirazMaher

Peter Mangan

Founder & CEO

1970

@TheFreebirdClub

Mirik Milan

Night Mayor

Amsterdam

@mirikmilan

Jonathan Mintz

President & CEO

Cities for Financial Empoewrment Fund, Inc.

@jmintzCFE

Jan Mischke*

Senior Fellow

McKinsey Global Institute

Joe Murphy

Artistic Director

Good Chance Theatre

@goodchancecal

Eleni Nicolaides

Project Manager, Alliance For Digital Employability

Alliance For Digital Employability

Hand Ulrich Obrist

Artistic Director

Serpentine Galleries, London

Philippe Oddou*

Head of Sport dans la Ville

Joe Robertson

Artistic Director

Good Chance Theatre

@GoodChanceCal

Mauricio Rodas

Mayor

City of Quito

@MauricioRodasEC

Steve Rotheram

Metro Mayor

LCR

@Steve4LCRMayor

Scott Schwaitzberg*

Solution Lead, City Voices

McKinsey & Company

Alison Stewart

Contributing Editor

AtlanticLIVE

@alisonstewart

Elizabeth Streb

Performance Artist and Choreographer

Laurent Thomas

Business development Director

Exsens

Anthony Townsend

Principal Consultant

Bits and Atoms

Michael Tubbs

Mayor

City of Stockton

Molly Turner

Professor

@mollysturner

Aik van Eemeren

Chief Technology Officer

Gemeente Amsterdam

@aikvaneemeren

Stephan Vincent

Director

La 27e Région

@La27eregion

Thomas Vonier

President

American Institute of Architects

@thomasvonier

Stephanie Wade

Innovation Teams - Senior Program Manager

Bloomberg Philanthropies

@stephawade

Severine Wernert

Member of Cabinet of Commissioner Julian King, Security Union

European Commission

Graeme Wood

National Correspondent

The Atlantic

@gcaw

Marilyn Wrenn

Chief Operating Officer

Coalfield Development Corporation

@CoalfieldWV

Amalia Zepou

Vice Mayor

Municipality of Athens

@synathina
Hosted in Partnership With
Also in This Series
CityLab Baltimore

August 2, 2017
Baltimore, MD

CityLab Baltimore convened top urban stakeholders from around the country to discuss some of the most pressing issues US cities face.

Politics

CityLab 2016

October 23 – 25, 2016
Miami

CityLab gathers the world's most creative mayors and city practitioners with artists, academics, funders, and other public and private sector leaders to focus on improving cities and spreading urban strategies that work.

Politics

CityLab 2015

October 18 – 20, 2015
London

CityLab once again brought together top urban theorists, municipal leaders and other key voices that contribute to the vibrance of cities around the world to discuss metropolitan ideas and innovation.
Upcoming Events
Energy/Sustainability

Water Summit

November 2, 2017
Beverly Hills, CA

At the Water Summit, The Atlantic will gather the leading voices in water, from environmentalists and policymakers to farmers, industry and community leaders, to forge a dialogue around the critical water issues of our time.

Technology

The Innovation Game

November 7, 2017
Washington, DC

The Atlantic will convene visionaries to highlight the innovations shaping and reshaping our world.

Politics

Defining Justice:
The Experience of Women and Children Behind Bars

November 7, 2017
Los Angeles

The Atlantic will seek to unearth untold stories, bringing together people whose lives have been changed by incarceration with the advocates and entertainers who can give voice to them.