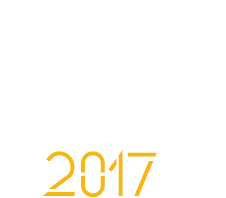 CityLab
October 22 – 24, 2017
Paris
HOSTED IN PARTNERSHIP WITH
CityLab is a celebration of cities and city life. This one of a kind ​gathering brings together mayors from around the world, along with urban experts, business leaders, artists and activists.  
This year we will be in Paris, a global center for art, fashion, food and culture. The city ​offers an extraordinary backdrop for this change-making experience. For two and a half days, participants come together to explore solutions for the most pressing issues facing city leaders and city dwellers alike. Through panel discussions, one on one conversations, workshops and field trips, the event is a showcase for innovation and ingenuity. And while there are deep divisions in the world today, CityLab attendees are united by their ambition to make their cities more vibrant and livable.
---
Take a look back at CityLab 2016 in Miami
---
For more information about CityLab 2017, contact us here
For press inquiries, please contact Sydney Simon at ssimon@theatlantic.com
Presented by
Hosted in Partnership With
Also in This Series
CityLab Baltimore

August 2, 2017
Baltimore, MD

CityLab Baltimore convened top urban stakeholders from around the country to discuss some of the most pressing issues US cities face.

Politics

CityLab 2016

October 23 – 25, 2016
Miami

CityLab gathers the world's most creative mayors and city practitioners with artists, academics, funders, and other public and private sector leaders to focus on improving cities and spreading urban strategies that work.

Politics

CityLab 2015

October 18 – 20, 2015
London

CityLab once again brought together top urban theorists, municipal leaders and other key voices that contribute to the vibrance of cities around the world to discuss metropolitan ideas and innovation.
Upcoming Events
Technology

Franklin Foer In Conversation
with Hanna Rosin

September 14, 2017
Washington, DC

Franklin Foer will join Hanna Rosin for a conversation about his new book World Without Mind and how consolidation of knowledge and information has changed how we contemplate the world.

Health Care

Children and Cancer:
An Atlantic Forum

September 15, 2017
Washington, DC

The Atlantic will break down the latest in immunotherapy and how it is being used to help young patients survive and thrive. And moving beyond anecdotal evidence, we'll examine how can big data can be used to track how pediatric cancers impact aspects of health for survivors down the road.

Health Care

Cancer and the Community

September 20, 2017
Las Vegas, NV

The Atlantic will explore challenges such as Nevada's shortage of doctors and specialists and learn what can be done from researchers, experts, stakeholders, survivors and patients living with cancer.