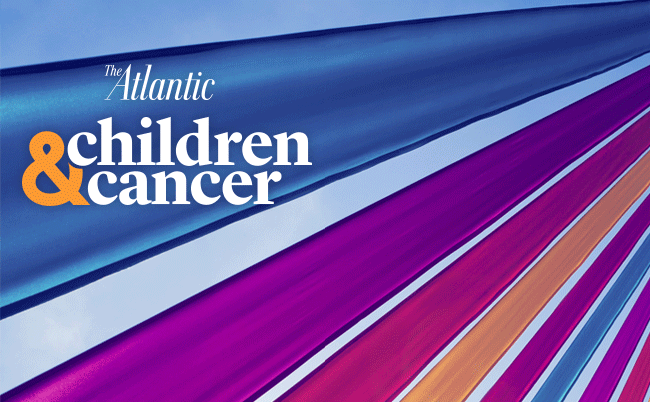 Children and Cancer:
An Atlantic Forum
September 15, 2017
Washington, DC
This year alone, nearly 16,000 children will be diagnosed with cancer in the United States. One in eight children will not survive, making the disease the second-highest cause of death among young Americans. The Atlantic will convene medical experts, policy leaders and advocates to address today's practical realities of pediatric cancer and identify ways these deaths can be reduced.
We'll break down the latest in immunotherapy and how it is being used to help young patients survive and thrive. And moving beyond anecdotal evidence, we'll examine how can big data can be used to track how pediatric cancers impact aspects of health for survivors down the road.
8:00 am – 10:30 am ET
Knight Broadcast Center, Newseum
555 Pennsylvania Avenue, NW
Washington, DC 20001

Presented by
Speakers
Caroline Belcher*

Cancer Patient and Survivor

Emily Belcher*

Mother of Cancer Patient Caroline Belcher

Mary Billington

Four-time cancer survivor

@MMWBillington

Steve Clemons

Washington Editor at Large

The Atlantic

@SCClemons

Timothy P. Cripe, MD, PhD

Division Chief, Hematology, Oncology & BMT, Nationwide Children's Hospital;

Researcher, The Ohio State University Comprehensive Cancer Center

Nancy Goodman

Founder and Executive Director

Kids v Cancer

@KIDSvCANCER

Catherine Hernandez-Blades*

Senior Vice President, Corporate Communications

Alfac

Brandi Davis-Dusenbery, PhD

CEO

Seven Bridges

Adam Resnick, MD, PhD

Director, Center for Data Driven Discovery in Biomedicine (D³b)

Children's Hospital of Philadelphia
Upcoming Events
Technology

Franklin Foer In Conversation
with Hanna Rosin

September 14, 2017
Washington, DC

Franklin Foer will join Hanna Rosin for a conversation about his new book World Without Mind and how consolidation of knowledge and information has changed how we contemplate the world.

Health Care

Cancer and the Community

September 20, 2017
Las Vegas, NV

The Atlantic will explore challenges such as Nevada's shortage of doctors and specialists and learn what can be done from researchers, experts, stakeholders, survivors and patients living with cancer.

Washington Ideas

September 26 – 28, 2017
Washington, DC

For its ninth year, the Washington Ideas Forum will convene the nation's leaders, from politics and government to business and culture for two days of idea sharing and thought provoking conversation.