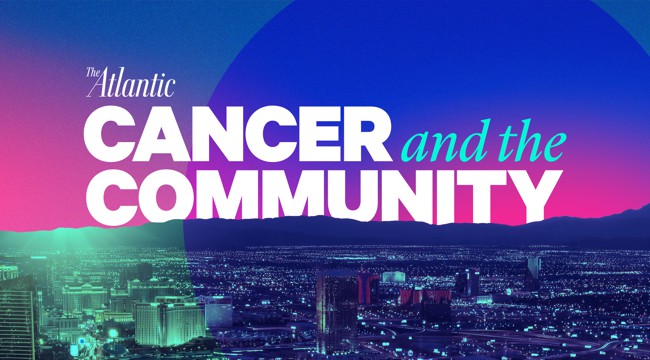 Cancer and the Community
September 20, 2017
Las Vegas, NV
While the cost of health care is a major policy question, access to health care is a serious issue for many Americans, especially those in rural states. It is a crisis in Nevada, which faces an acute shortage of doctors. The Silver State has one of the lowest numbers of doctors per capita in the nation as most medical school graduates leave the state to practice, forcing many patients to seek treatment out of state.
As the state looks to revive its systems for care, what is the role of community oncologists and doctors? How can the state address the shortage of doctors and specialists? And how can cities like Las Vegas provide access to the kinds of breakthrough treatments and research that many patients desperately need? At The Atlantic's second Cancer and the Community forum, we'll explore these challenges and learn what can be done to address them from researchers, experts, stakeholders, survivors and patients living with cancer.
8:30 — 11:00 am PT
Cabaret Jazz at The Smith Center for the Performing Arts
361 Symphony Park Avenue
Las Vegas, NV 89106

Presented by
Upcoming Events
Technology

Franklin Foer In Conversation
with Hanna Rosin

September 14, 2017
Washington, DC

Franklin Foer will join Hanna Rosin for a conversation about his new book World Without Mind and how consolidation of knowledge and information has changed how we contemplate the world.

Health Care

Children and Cancer:
An Atlantic Forum

September 15, 2017
Washington, DC

The Atlantic will break down the latest in immunotherapy and how it is being used to help young patients survive and thrive. And moving beyond anecdotal evidence, we'll examine how can big data can be used to track how pediatric cancers impact aspects of health for survivors down the road.

Washington Ideas

September 26 – 28, 2017
Washington, DC

For its ninth year, the Washington Ideas Forum will convene the nation's leaders, from politics and government to business and culture for two days of idea sharing and thought provoking conversation.