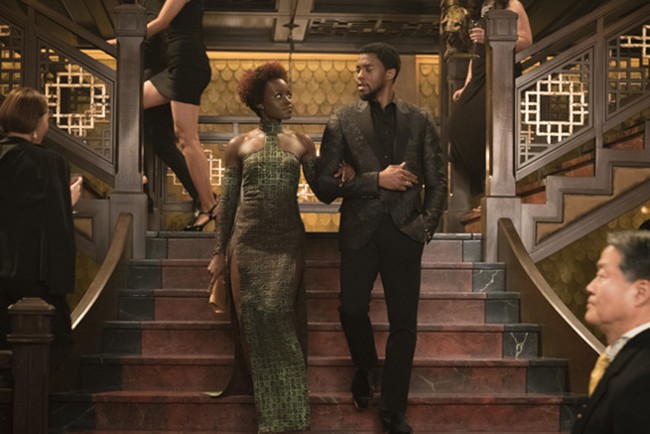 Black Panther in Conversation
Featuring Chadwick Boseman
and Lupita Nyong'o with
Ta-Nehisi Coates
February 27, 2018
New York City
As Black Panther continues to land rapturous praise and smash box office records in its opening days, the Apollo Theater in collaboration with The Atlantic and Afropunk presented a discussion about the film with its stars Chadwick Boseman and Lupita Nyong'o in conversation with The Atlantic national correspondent and author Ta-Nehisi Coates.

Apollo Theater
253 W 125th Street
New York, NY 10027
Presented by
Hosted in Partnership With
Upcoming Events
Technology

Intelligent Future

September 25, 2018
New York City

How will Artificial Intelligence make us smarter?

The Atlantic Festival

October 2 – 4, 2018
Washington, DC

Now in its 10th year, The Atlantic Festival will tackle the most consequential issues of our time with some of the nation's most important leaders from business, politics and culture.

The Constitution in Crisis

October 2, 2018
Washington, DC

Can our democracy survive? Over its 231 years, the U.S. Constitution has been a resilient framework for our government and blueprint for discourse and dissent – surviving a Civil War and gaining strength through conflicting interpretations over time. Today, the Constitution faces new challenges. Polarization is high. Truth is under assault, faith in leadership has declined, and tribalism is on the rise.