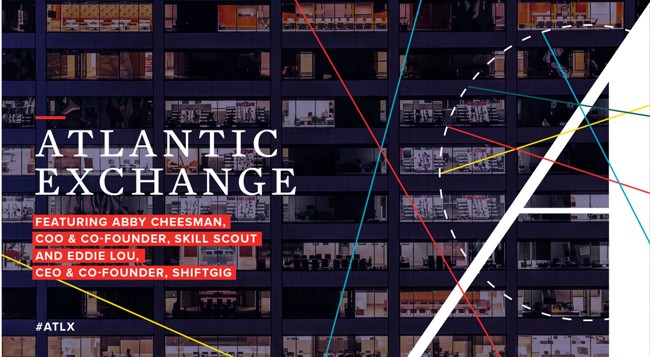 The Future of Work:
An Atlantic Exchange
October 26, 2016
Chicago
At this Atlantic Exchange, Atlantic Editor Derek Thompson spoke with Abby Cheesman, COO and Co-Founder of Skill Scout, and Eddie Lou, CEO of Shiftgig, about the future of working. Will robots take our jobs? What could mass automation and technological change mean for the nation's workers – especially those working in blue-collar industries today? Is the future of work one that is distinctly human? And how will working change?
This event is presented in connection with The Future of Work Summit.
Presented by
Upcoming Events
Culture

The Atlantic Festival

September 24 – 26, 2019
Washington, DC

Experience The Atlantic.

Health Care

Innovators Lab: Philadelphia

October 16, 2019
Philadelphia

How can Philadelphia compete with other major East Coast cities for talent and capital in the life sciences?

CityLab 2019

October 27 – 29, 2019
Washington, DC

CityLab is a celebration of urban life, bringing together mayors from around the world, along with policymakers and business leaders, artists and activists.