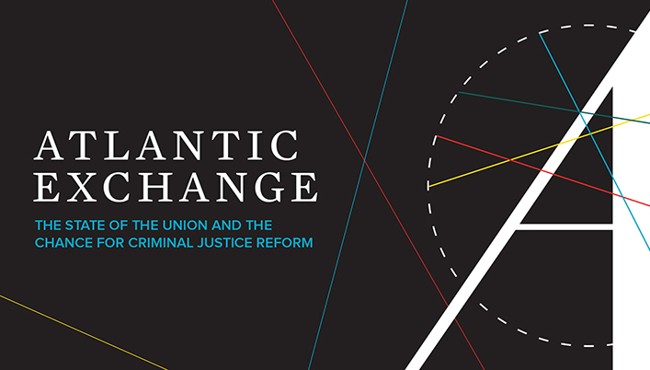 Atlantic Exchange:
The State of the Union and the Chance for Criminal Justice Reform
January 12, 2016
Washington, D.C.
A few short months after Ta-Nehisi Coates's Atlantic cover story "The Black Family in the Age of Mass Incarceration," Congress is working to solve the problem of excessive jail time for non-violent drug offenses. The push for criminal justice reform could deliver President Obama with a legacy accomplishment in his final year in office.  With support from across the political spectrum, reform bills have been introduced in both houses of Congress to reduce prison terms and mandatory minimum sentences for some drug offenses. One usual foe of the President has been leading the effort — Virginia Republican Bob Goodlatte, the Chairman of the House Judiciary committee. On the verge of President Obama's final State of the Union address, Representative Goodlatte joined The Atlantic's Washington Editor-at-Large Steve Clemons in an Atlantic Exchange to discuss the effort for bipartisan criminal justice reform.
Presented by
Upcoming Events
Economy/Business

The Renewal Summit: Houston

November 13, 2018
Houston, TX, Texas

How can Houston's community leaders bring opportunity to all residents of the region?

Politics

What Do the Midterms Mean?
With The Atlantic's Politics Team

November 13, 2018
Washington, DC

The midterm elections could define one of the most pivotal periods in America's recent history. One week after the country votes, The Atlantic's top political reporters and editor-in-chief Jeffrey Goldberg take stock of the results and analyze what they mean for the president, policy, and politics leading up to the 2020 presidential campaign.


Tickets: $15 advance/$18 day of

Health Care

People v. Cancer

November 14, 2018
New York City

What will it take for humankind to conquer cancer?