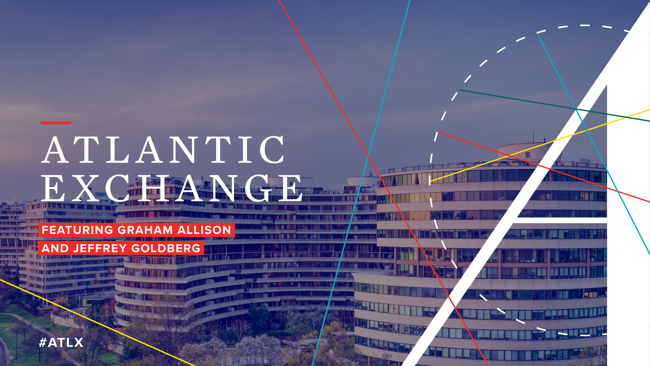 Atlantic Exchange
Featuring Graham Allison
and Jeffrey Goldberg
June 1, 2017
Washington, DC
China and the United States are playing a game straight from the history books. When a dominant world power is threatened by a rising country, more times than not the outcome is war.  But even with a growing trade battle and a belligerent North Korea on the border, war is not an inevitable outcome.
Graham Allison, Director of Harvard University's Belfer Center for Science and International Affairs and author of Destined for War: Can America and China Escape Thucydides's Trap?, joined The Atlantic's Editor in Chief Jeffrey Goldberg to explore the US-China relationship and see how war in East Asia can be avoided.
Presented by
Upcoming Events
Health Care

Children and Cancer

May 22, 2018
Washington, DC

Nearly 16,000 American kids are diagnosed with cancer annually. But only four percent of federal cancer research dollars is allotted to childhood cancer. What are the stories of these patients and how do they fit into the broader fight against cancer nationwide?

Health Care

The State of Care: Patient Access & Affordability

May 23, 2018
Washington, DC

The Atlantic will gather key perspectives to continue the conversation on what it costs to stay healthy in America today.

Politics

Recoding the Republic

Can the American idea survive?