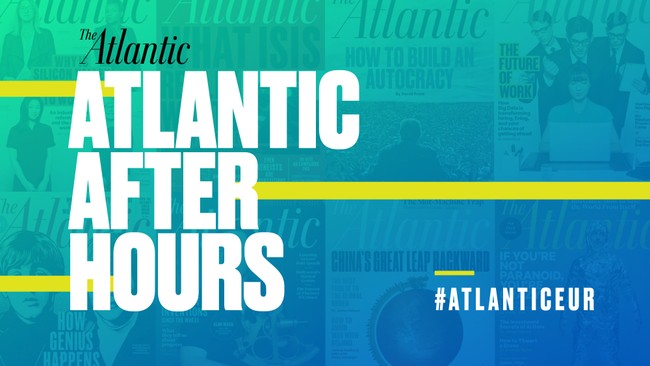 Atlantic After Hours
October 25, 2017
London
As the landscape of global politics rapidly shifts, The Atlantic's editors explored the urgent changes underway around the world and media's evolving role. What kind of presence do Washington and London now project across the globe? How have the Trump administration and Brexit impacted the international standing of the US and UK? What are the next moves for America, China and North Korea in the ongoing nuclear standoff?
Presented by
Upcoming Events
Technology

The Big Story: The Sprawling Universe of QAnon

May 28, 2020
Virtual Event

Conspiracy theories have existed for centuries, threatening not just accepted facts, but the very idea that empirical truth exists at all.

Health Care

People v. Cancer

November 2020
New York City

In its third edition of People v. Cancer, The Atlantic will illuminate stories from the frontlines of the cancer community, from the latest oncology breakthroughs to the power of the human experience.

Economy/Business

Power of Purpose

November 2020
New York City

Can purpose help a company's bottom line?