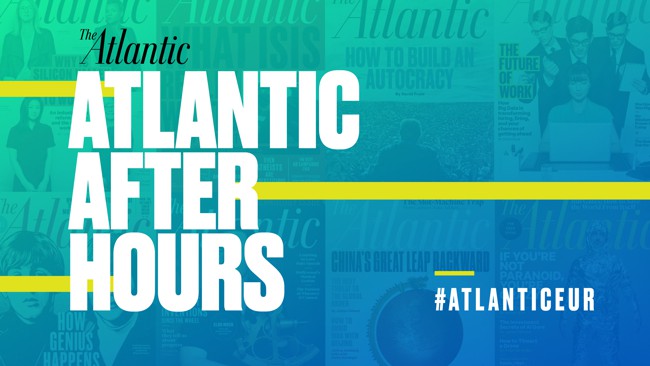 Atlantic After Hours
October 25, 2017
London
As the landscape of global politics rapidly shifts, The Atlantic's editors explored the urgent changes underway around the world and media's evolving role. What kind of presence do Washington and London now project across the globe? How have the Trump administration and Brexit impacted the international standing of the US and UK? What are the next moves for America, China and North Korea in the ongoing nuclear standoff?
Presented by
Upcoming Events
Culture

The Atlantic Festival

September 24 – 26, 2019
Washington, DC

Experience The Atlantic.

Health Care

Innovators Lab: Philadelphia

October 16, 2019
Philadelphia

How can Philadelphia compete with other major East Coast cities for talent and capital in the life sciences?

CityLab 2019

October 27 – 29, 2019
Washington, DC

CityLab is a celebration of urban life, bringing together mayors from around the world, along with policymakers and business leaders, artists and activists.