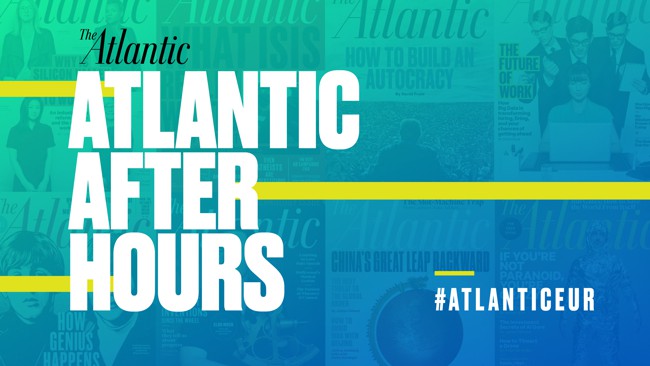 Atlantic After Hours
October 25, 2017
London
As the landscape of global politics rapidly shifts, The Atlantic's editors explored the urgent changes underway around the world and media's evolving role. What kind of presence do Washington and London now project across the globe? How have the Trump administration and Brexit impacted the international standing of the US and UK? What are the next moves for America, China and North Korea in the ongoing nuclear standoff?
Presented by
Upcoming Events
Economy/Business

Power of Purpose

November 19, 2019
New York City

How can business be a force for good?

Renewal Summit: Los Angeles

November 21, 2019
Los Angeles

In L.A., a thriving metropolis that is home to a rich diversity of people from all walks of life, we'll ask: what will it take to ensure quality of life and greater opportunity for all area residents?

Other

Innovators Lab: San Francisco

December 3, 2019
San Francisco, CA, California


What does it take to stay on top?