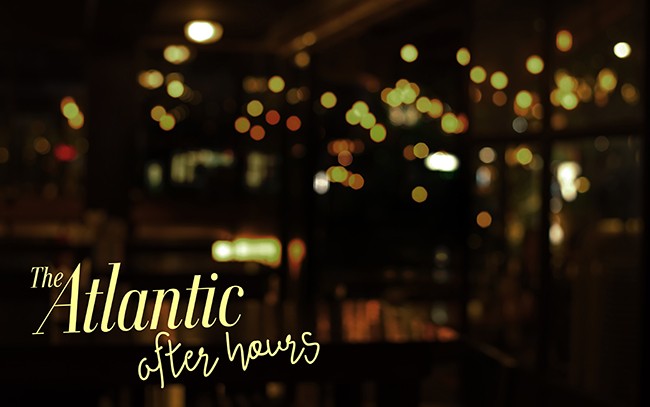 Atlantic After Hours
February 4, 2016
Washington, D.C.
For the inaugural Atlantic After Hours, Senators John Hoeven (R-ND) and Joe Manchin (D-WV) and Representative Will Hurd (R-TX) sat down for intimate conversations with Atlantic Washington Editor at Large Steve Clemons. In front of a packed crowd, they discussed their experience on Capitol Hill, the Senators' thoughts on the upcoming election, and thoughts on the major issues facing the country. Representative Hurd also fascinated the audience with stories from his time as a CIA operative.
Presented by
Also in This Series
Politics

Atlantic After Hours

December 8, 2016
Washington, DC

British Ambassador to the US Kim Darroch and Senators John Barrasso and Chris Murphy sat down for an intimate conversation with Atlantic Washington Editor at Large Steve Clemons and Bloomberg View Columnist Margaret Carlson to discuss the political landscape ahead in 2017.
Upcoming Events
Culture

The Atlantic Festival

September 24 – 26, 2019
Washington, DC

Experience The Atlantic.

Health Care

Innovators Lab: Philadelphia

October 16, 2019
Philadelphia

How can Philadelphia compete with other major East Coast cities for talent and capital in the life sciences?

CityLab 2019

October 27 – 29, 2019
Washington, DC

CityLab is a celebration of urban life, bringing together mayors from around the world, along with policymakers and business leaders, artists and activists.