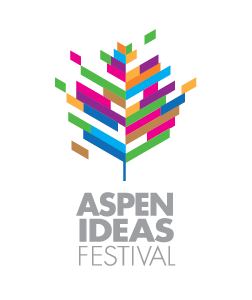 Aspen Ideas Festival 2015
June 25 – July 4, 2015
Aspen
Hosted in Partnership With

The Aspen Ideas Festival, in partnership with the Aspen Institute, gathers the most influential thinkers in America and abroad. The 11th annual flagship event convened some of the biggest names in an array of industries to foster idea sharing, learning and forward thinking and address issues that affect us on individual and societal levels.  


To see photos from this event, please visit our Facebook page.
For more information about the event, please click here.
Presented by
Agenda
Note: Agenda will be updated as sessions are added.
Click on a title to view a video of the session.


Upcoming Events
In Pursuit of Happiness

May 20, 2021
Virtual Event

The Atlantic will host a live event that explores the human hold on happiness—and aims to find ways to build a more meaningful life.

Health Care

The Equity of Cancer Care

June 3, 2021
Virtual Event

The Atlantic will gather leading experts to explore the equity of cancer care and what the oncology community is doing to improve outcomes and survivorship for all Americans.

Health Care

The Atlantic's Health Equity Summit

June 22, 2021
Virtual Event

The Atlantic will explore what the health-care system is doing to combat inequities across race, age, and gender and to improve health outcomes for all Americans.