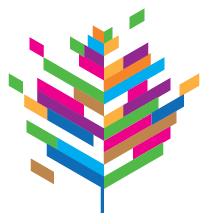 Aspen Ideas Festival 2018
June 21 – 30, 2018
Aspen, CO
Hosted in Partnership With

The Aspen Ideas Festival is the nation's premier, public gathering place for leaders from around the globe and across many disciplines to engage in deep and inquisitive discussion of the ideas and issues that both shape our lives and challenge our times. Some 350 presenters, 200 sessions, and 3,000 attendees comprise the annual Festival, launched in 2005, on the Aspen Institute's campus in Aspen, Colorado.
Imagine some of the most inspired and innovative thinkers, writers, artists, business people, teachers, and other leaders drawn from myriad fields and from across the country and around the world – gathered in a single place, ready to teach, speak, lead, question and answer – all interacting with an audience of thoughtful people who have stepped back from their day-to-day routines to delve deeply into a world of ideas, thought, and discussion.
---
The Festival is divided into three parts:
Spotlight Health / June 21 – 24
Festival 1 / June 24 – June 27
Festival 2 / June 27 – June 30
---
Programming Tracks
Read about 2018 Program Tracks
Spotlight Health:
Festival 1:
Festival 2:
Presented by
Upcoming Events
Race, Justice & Equity

October 30, 2020
Virtual Event

We'll explore how to reform, and possibly rebuild, a criminal justice system that has for too long been based on racial inequities.

Economy/Business

A Resilient Future

November 12, 2020
Virtual Event

How are companies large and small planning for the future?

Health Care

People v. Cancer

November 18, 2020
Virtual Event

What does it mean to live with cancer today?